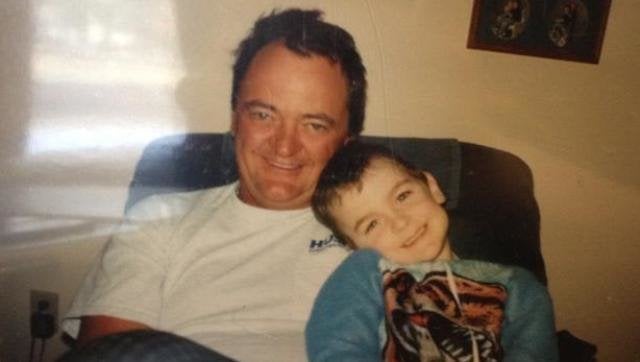 I'm gay. There, I said it.
A number of my friends and family have known for a long time, but it wasn't until the end of March, with all the marriage equality hubbub going on, that I announced my sexuality on Facebook. Not that everyone didn't know or at least assume that I'm gay, but I had never before posted that I am. After seeing all the posts, pictures and just general support from my friends and allies, though, I impulsively made a thank-you post, and I never thought about who would be seeing it. Here's that post: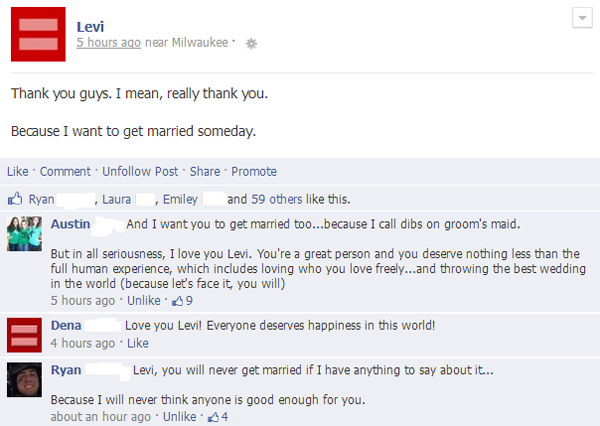 So I went to bed, and the next day my parents picked me up so that I could go home for Easter. When my dad arrived, it was tense, but I didn't really think anything of it, because he's always stressed when he comes down to Milwaukee to pick me up.
When we got home, my dad left for a while to pick up some dinner for us, and my mom, whom I've been out to for almost two years, turned to me and said, "Your father saw your Facebook status when I left my Facebook up. The cat's out of the bag." You see, I hadn't told him. Coming out to my mom was easy, but the thought of coming out to my father terrified me beyond all other things. I was afraid that he'd disown me or be ashamed of who I am.
My obvious response to this news was, "Oh, how'd he take it?" and she said that he wasn't too happy about it, mostly disappointed and kind of hurt, from what I gathered. He'd even had the gall to say that if I weren't in theater, I wouldn't have ended up gay, because it wouldn't have seemed so normal. My dad has never been open-minded on the topic of homosexuality, and I know that he was praying that I wouldn't be gay.
When he got back from the store, we didn't talk about it, and we went on being polite the whole weekend but dodging the issue if the conversation even skirted close to the topic of my sexuality. It was pretty stressful for me, but I didn't want to talk about my sexuality with my father any more than he wanted to talk about it with me, which was good.
On Sunday my parents dropped me off at the train station so that I could return to Milwaukee. They both hugged me and told me that they love me. About three hours later I was back home in Milwaukee, and I got a text from my mom that read, "Your dad has funny ways of showing he loves you. Look in your backpack." Here's what was tucked inside, between two Pathfinder rulebooks: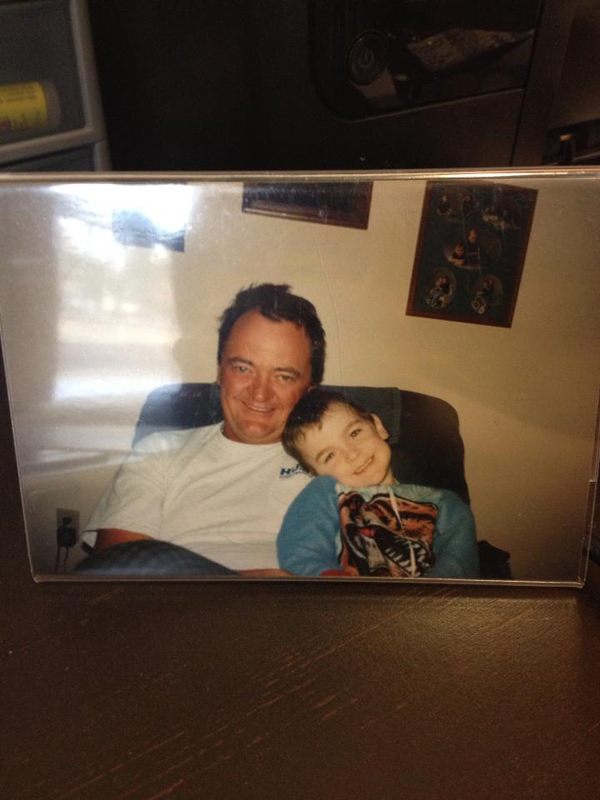 On the back it says, "I will always love you, no matter what."
Related
Popular in the Community