With a large portion of today's art scene now digital, many artists have taken their portfolios to Instagram and other social media sites as a way to share their artwork with thousands of fans. The photo sharing app allows viewers to follow their favorite artists and keep up with their latest works and studio updates. I curated a list of my favorite female artists on Instagram that will beautify your daily feed.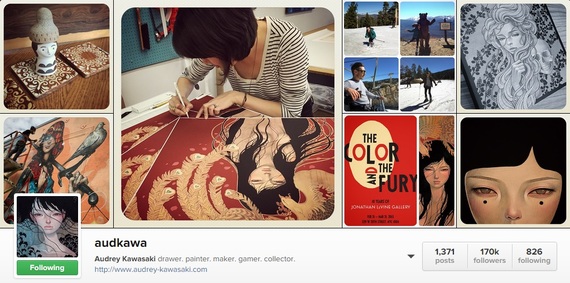 Audrey Kawasaki @audkawa
Audrey Kawasaki's artwork is both surreal and melancholic. I love her elegant style and how she blurs a sense of innocence with a dark side through her art subjects.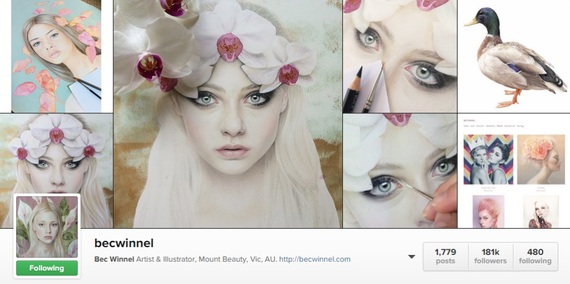 Bec Winnel @becwinnel
Bec Winnel's delicate attention to detail is absolutely stunning. Her illustrations depict the beauty of femininity in a style that's both hyper-realistic and dreamlike.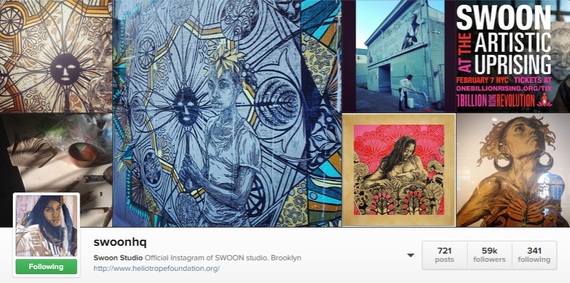 Callie Curry aka Swoon @swoonhq
Swoon is a talented artist who specializes in making astonishing life sized prints and is well known for her street art. She intertwines art and goodwill with her new non-profit, the Heliotrope Foundation, to positively impact communities in Haiti and New Orleans with creativity.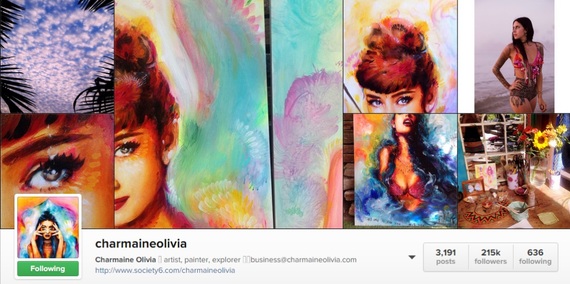 Charmaine Olivia @charmaineolivia
Charmaine Olivia is a self taught oil painter with a magical imagination. She transforms all of her muses into mesmerizing portraits with flowers, Lisa Frank colors, and beauty. I'm not sure what I want more, to paint like Charmaine Olivia or to be painted by her.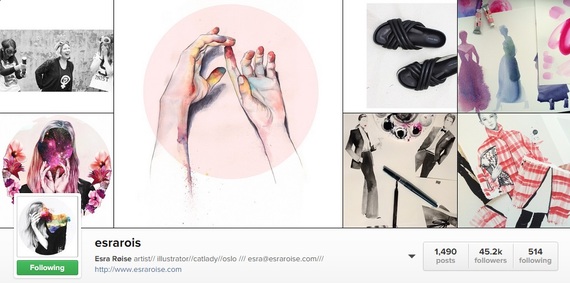 Esra Rosie @esrarois
Esra Rosie is a Norwegian freelance illustrator that I discovered through Nylon Magazine. Her pretty illustrations always have a tasteful use of color and can be either playful or hold a hint of darkness.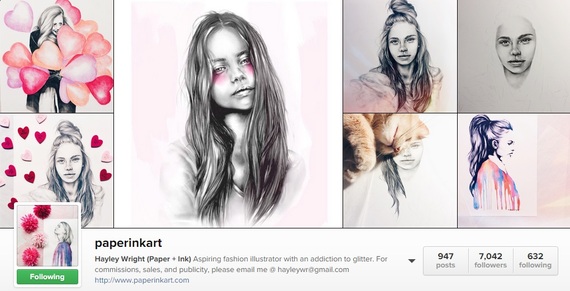 Hayley Wright @paperinkart
Hayley Wright is a fashion illustrator who creates whimsical drawings that are hauntingly beautiful. She often photographs her art with sequins and cute decorations, and I love that she loves glitter just as much as I do.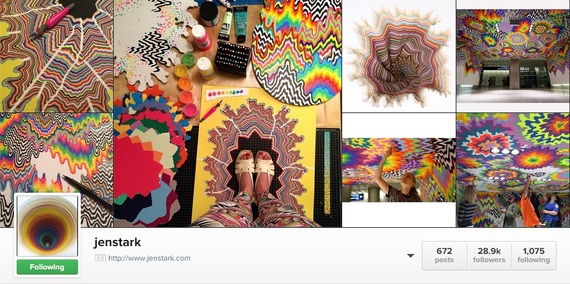 Jen Stark @jenstark
Jen Stark is a master of color and design. Her artwork is based off of her colorful patterns, and range from abstract 2D paintings to mind blowing 3D illusions.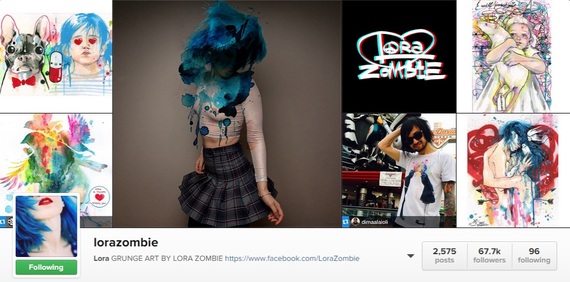 Lora Zombie @lorazombie
Lora Zombie is a queen of the urban art scene. She is well known for her grunge art style and abstract use of color. Her artwork has a sort of magic to it that makes dark things turn whimsical.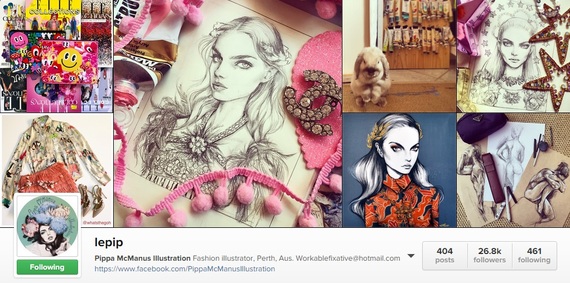 Pippa McManus @lepip
Pippa McManus is a fashion illustrator from Western Australia who creates quirky drawings of stylish women. I love her juxtaposition of color and grayscale which helps give a clear separation between the model and her clothing.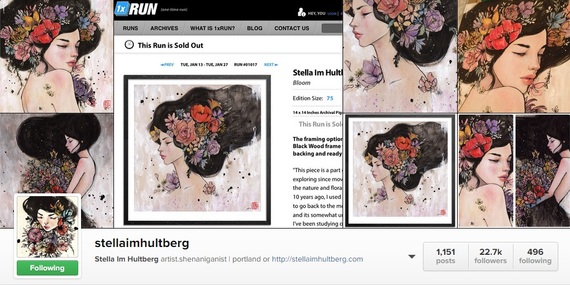 Stella Im Hultberg @stellaimhultberg
Stella Im Hultberg was once an industrial designer before she began to pursue painting. Her body of work is like a somber dream with a kind of beauty that shines through it all.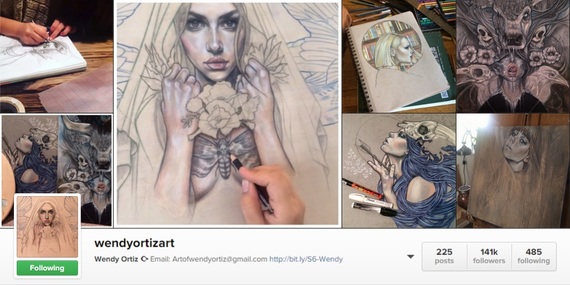 Wendy Ortiz @wendyortizart
Wendy Ortiz's imaginative artwork captures melancholic elegance. She breaks down her coloring process on wood with a series of in progress shots which always makes the finished piece even more mesmerizing to me.
If you know of other amazing female artists on Instagram please mention them in the comments below, I'd love to check out their artwork!
Popular in the Community