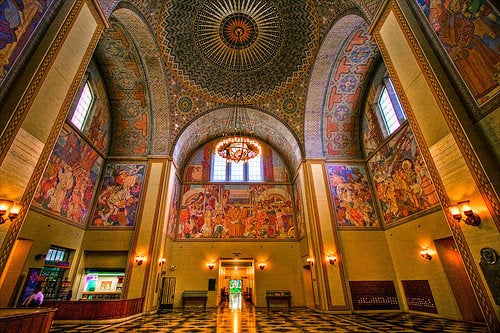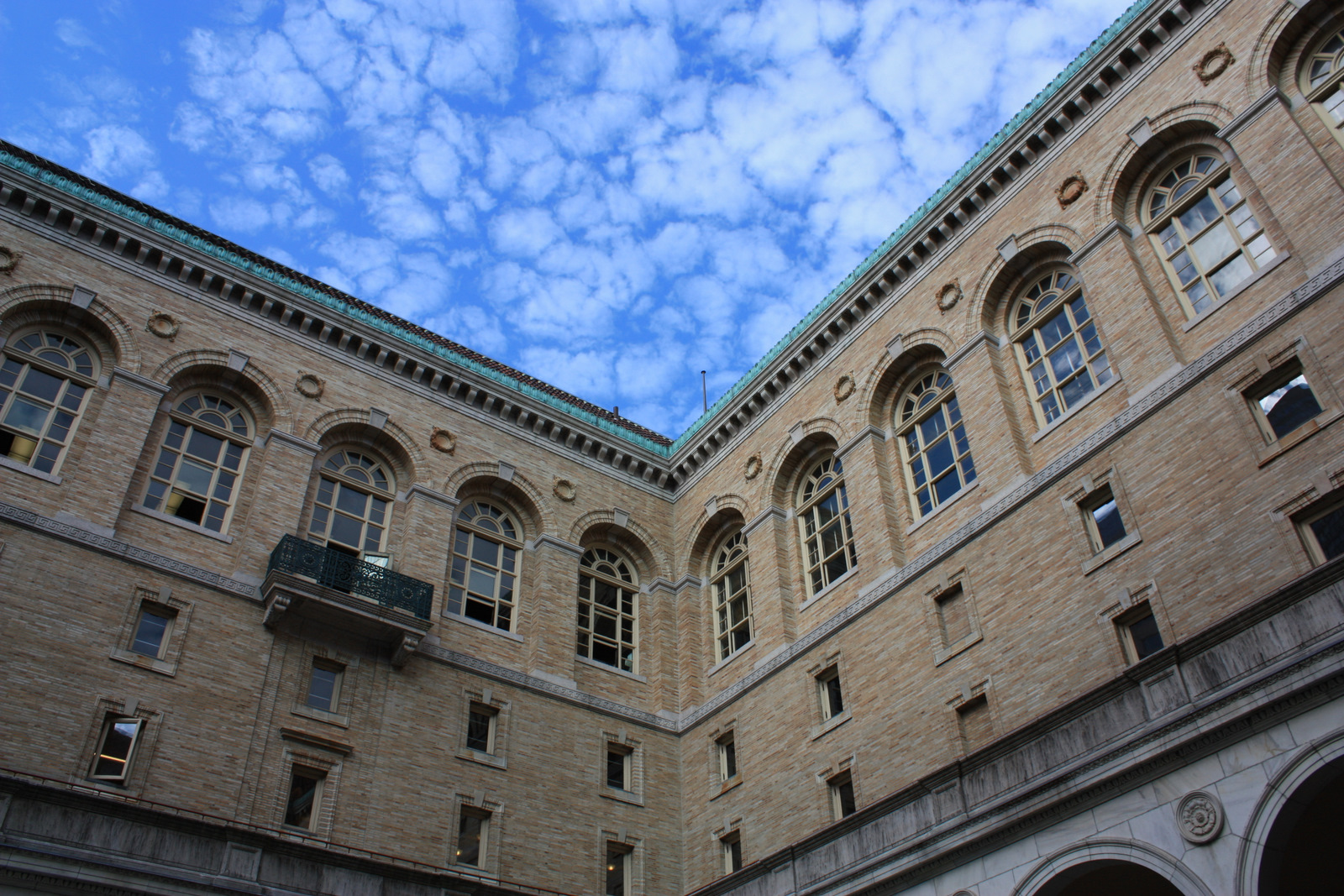 Yesterday, my colleague Thabiti Brown called me in California from the beautiful courtyard inside the Boston Public Library (View image). Like me, Thabiti is happy to spend a precious summer vacation day at the library. The only public library to house also a presidential library (John Adam's library is on the top floor) under head librarian Amy Ryan, the BPL has undertaken a comprehensive community process to solicit input on which principles should guide the library's future. As a Compass Committee member, I am biased about the value of these guiding principles; but I think they would be useful guide posts for any library.
When I travel, I always try to visit the local library. Libraries are a reflection of a community's aspiration and commitment to universal education. Is this a community that values learning? Is this a good place to read? In an increasingly isolated human world, libraries are gathering places which confirm the shared social endeavor of learning together. Inter-generational and non-sectarian, public libraries are safe places to question and to think, and, as noted in the Compass Principles, also have fun!
This afternoon, I went to meet a friend in San Juan Capistrano so, of course, stopped by the main library . I learned it had been designed in 1983 by Michael Graves (of Target fame) who won the contest to design the library early in his career. I was delighted to see a gas fireplace in the library, and since I am excited our new wing for our school will include a gas fireplace, I asked the librarian about its origin. Terri Garza explained, "Libraries should be welcoming and cozy. Several of our branches have hearths, too."
On this California visit, I met with the board of the new charter school slated to open inside the new San Diego Public Library in the summer of 2013. This visionary group is embedding a high school, grades 9-12 for 500 students, inside their magnificent new library. As an advocate of locating and partnering high schools inside other community institutions, I am eager to watch this new school/main library develop symbiotically.
Other favorite libraries?
Once upon a time, I lived across the street from the Hot Springs, Arkansas library for which I was deeply grateful. The San Antonio Public Library wins my "best color" award with its stunning orange rust exterior, particularly brilliant against a clear blue Texas sky.
Massachusetts has more than its share of special libraries with magical spaces. My favorites include: Concord Free Library, Lenox Public Library, Vineyard Haven and Fairhaven. My branch library for the past 30 years, Uphams Corner in Boston, hopefully will be getting a new home soon; but in the meantime, if you'd like to see a children's room literally located inside a circa 1900 empty swimming pool, we've got one to show you.
If you go to Seattle or Denver, their main libraries are worth visiting. Denver's building is a short walk from the Denver Art Museum. Nice pairing -- art and library. Seattle's is very new and provocative. If you are making the rounds of college visits with your son or daughter in New England, don't miss the Orozco mural on the lower level at the Dartmouth College library. If you're driving north from Hanover, visit the charming Tenney Memorial Library in Newbury, Vermont combined with a stop for ice cream at the Newbury General Store.
Yesterday, I went back to my beloved "library of origin," where I spent many hours growing up. The building is now the La Jolla Athenaeum, a privately funded art and music library but open to the public, as the city has built a new branch. Also in La Jolla is another favorite library at University of California at San Diego. It looks like a glass spaceship has gracefully landed in a grove of Eucalyptus trees.
My most moving experience in a library was when I went to Lilongwe, Malawi. I was searching for the library when I saw a building with the sign: National Library Service of Malawi: Your Informal School, College and University. Inside, I tried in vain to find a seat, because every chair was taken. It was about 11 am on a weekday. I am accustomed to visiting libraries in the states, and I have never been to one where I had any difficulty finding a place to sit.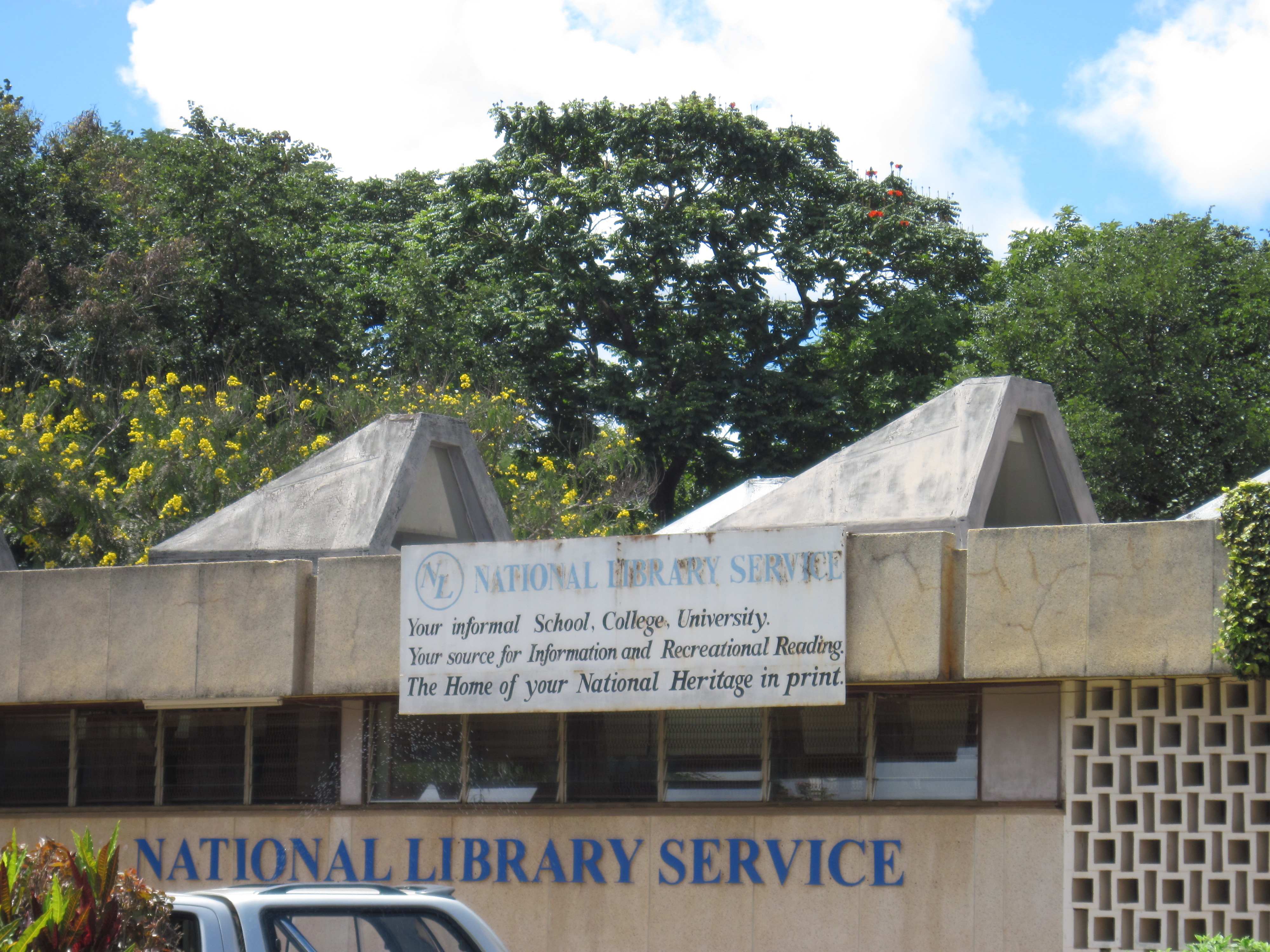 I asked the person at the information desk if a local school or college was using this library as their main library. There were so many people there!
"No," he explained. "All the people are working class. They want to study to advance their learning. It is always crowded here."
"Free to all" is the motto of the Boston Public Library. It's possible to visit your library online from home or your local cafe. But it's summer, and a great time to explore the nooks and crannies of what the people of Malawi call, "your informal school, college or university."
Calling all HuffPost superfans!
Sign up for membership to become a founding member and help shape HuffPost's next chapter