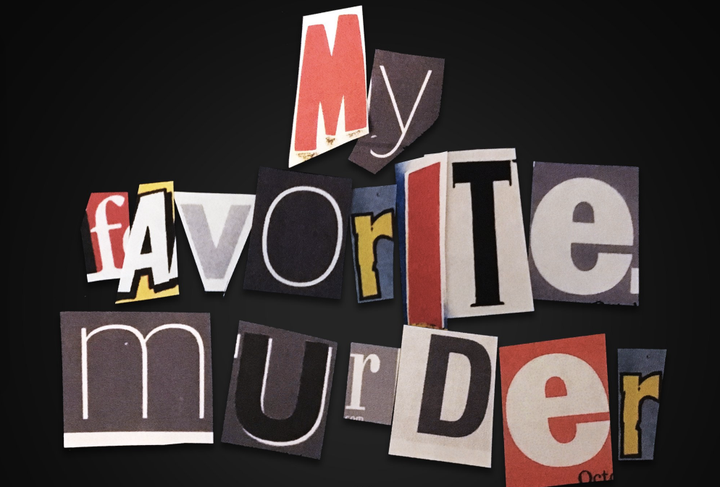 In the first episode of "Unbreakable Kimmy Schmidt," four women held in a bunker for 15 years against their will appear on a segment of the "Today Show" with Matt Lauer.
Asked about her abductor, a woman named Cyndee explains, "One night he invited me out to his car to see some baby rabbits, and I didn't want to be rude, so, here we are!" Lauer responds, "I'm always amazed at what women will do because they're afraid of being rude."
The hosts of "My Favorite Murder," Georgia Hardstark and Karen Kilgariff, would've had no such problem. Together, the Los Angeles –based pair runs a true-crime podcast about murder cases ― solved and unsolved, new and old ― in which they grant listeners such pearls of wisdom as "go be rude" and "fuck politeness" to avoid extended interactions with potential murderers.
Both hosts have supported these ideas for a long time, Hardstark told The Huffington Post over email. "Now we just find ourselves in the awesome position of sharing that message with a large audience of women who haven't been told that they don't have to be polite at the detriment of their safety," she wrote, "and that being rude to protect yourself doesn't make you a bitch."
"My Favorite Murder" has been around for less than a year, but it's already hit the No. 1 spot on iTunes' list of top comedy podcasts. Its Facebook group ― the closed one, where members discuss pop culture's obsession with true-crime, real-life acts of violence, and the show's many inside jokes ― numbers at over 55,000. Last month the hosts participated at the Los Angeles Podcast Festival, recording their first-ever live episode in front of a studio audience raring to laugh at ... death?
There's no denying "comedy podcast" and "murder" is an odd coupling, but their popularity suggests the show taps into a niche: people who want to indulge in the gruesome realities of the world. People who are mostly women. 
"We can only speculate, but it seems that women can empathize with victims and their families in a way that makes the crimes feel personal," Hardstark said.
Crimes like that of John List, the man who killed his wife, mother and three children in the family's New Jersey mansion before disappearing for 18 years, or Richard Speck, who raped and killed eight student nurses in Chicago.
In each hour-long episode, Hardstark and Kilgariff choose one murder case apiece to research and share with the other. Mini half-hour episodes pull from an increasingly large pool of "hometown murders," stories solicited from their growing fanbase about the darkest moments in their towns' histories. While "My Favorite Murder" might not have the journalistic integrity of, say, "Serial" ― the hosts introduced a segment called "Correction Corner" after a few episodes to address mistakes ― the podcast offers speed, allowing listeners to binge on a vast quantity of horrible stories.
But how do you laugh at a woman like Jennifer Morey, who survived an attack from a would-be killer in Texas thanks to her own quick thinking? In short: you don't.
"When we joke and laugh, it's aimed at the heaviness of the subject and just how fucked up it all is," the host said. Instead of poking fun at victims, the hosts rail against the world around them: maximum sentencing laws, statutes of limitations, the backlog of rape kits waiting to be tested, and the idea that media and law enforcement fail to sympathize with sex workers' deaths. 
Of course, the podcast is for listeners of any and every gender. Many of the self-described "murderinos" who connect with Kilgariff, Hardstark and one another on the podcast's social media pages start by expressing their surprise at finding so many others interested in pitch-black true-crime. But maybe it provides a greater release for women brought into the world knowing it might sometimes be a little less safe for them. No one loves murder, exactly. (I know from telling others about this article that saying "I'm writing about a murder podcast" is a quick way to raise a lot of eyebrows.) Rather, we like the way these stories make us feel ― whether that's being a smidge more grateful for ho-hum mundanity, satisfied that we are correct in our worldview (yes, it is scary out there) or in awe of the fact that something unexpected may be always right around the corner.
And that's exactly why it's okay to be "rude" sometimes.
As the women of "My Favorite Murder" would say ...
REAL LIFE. REAL NEWS. REAL VOICES.
Help us tell more of the stories that matter from voices that too often remain unheard.
BEFORE YOU GO
PHOTO GALLERY
Women's Halloween Costume Ideas For 2016