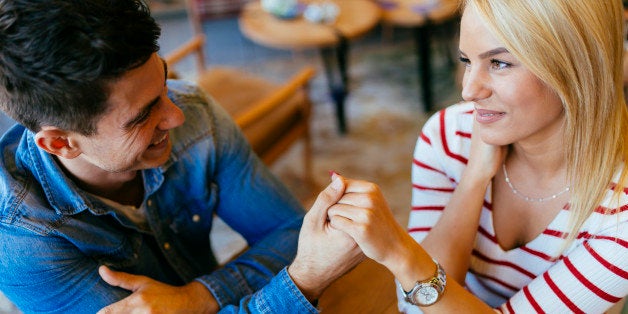 My absolute favorite question my husband asks me on a regular basis is, "Are you wanting empathy or a strategy right now?"
He asks this when I'm finding a situation challenging or when I just need to vent about something frustating. Sometimes he asks this when I'm having an upper limit problem and he notices that I'm having a lot of feelings about celebratory things.
I absolutely love this question.
When I hear it, I feel understood and heard. He knows I love this question and he knows that even though I value his strategic insight, sometimes what my soul really needs is just his emotional presence with my feelings.
Occasionally when he asks it, I can almost see the struggle on his face. He's a project manager at a big corporation and his strategies are valued and requested all day long. It's a transition to come home to me and know that sometimes (most of the time, really), all I want is his excellent, top-shelf empathy. Even though his strategies are awesome.
It's not always his first instinct to offer empathy. Like many men, he wants to fix it. A strategy can be an "act of service" (one of the five love languages). But he's learned that this approach does not land so well with me. I'm not a piece of Ikea furniture (something I exclaimed in a conflict once). I don't need fixing.
I have learned that it's good for our harmony to remind him regularly that I deeply value his strategies. He's got a great problem-solving, meta-level thinking brain that warrants seeing. His strategies contribute a great deal to our partnership. I just don't need those skills when I'm in deep feelings-mode any more than I need his map-reading abilities or Ikea furniture-building skills.
If at some point I want one of his strategies with regard to an emotional experience, those suggestions don't land with me until after I feel fully empathized with. I need space made for the feelings before a strategic plan can be put into place. This might be right after the empathy conversation, or days later.
This approach took us a while to figure out together, but boy, do we have less conflict and more harmony now that we have this question in our relationship toolbox.
My hope is that this question (or some variation of it that sounds more "you") can bring a little more ease to your life and your relationships too.