The start of a fresh season after a long, brutal winter, always makes me brim with hope -- and pine for new beauty products! As I like to say, out with the old (goodbye broken face powders and super dark lipsticks) and in with the new and boutique...and may that something new make me look a little younger, add some glow to my skin and smell like spring in a bottle!
I can attest that all of the below does, as I've been dotting and smoothing and brushing it on for awhile now to make sure it delivers so that you can simply buy and enjoy or gift for that special mother or motherly friend in your life.
MAYA CHIA SERUM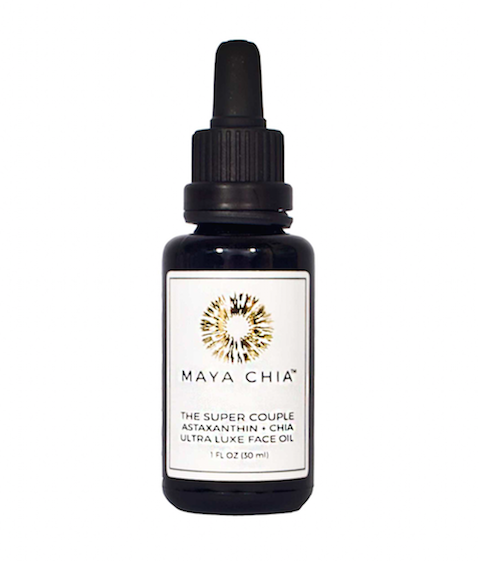 If I took a poll of my girlfriends today, I'd bet most are skipping a serum in their skincare routine. The question is why? If they knew about Maya Chia's The Super Couple with astaxanthin -- perhaps you've heard of this powerhouse antioxidant -- coupled with the omega-fatty-acid-enriching chia they'd think twice. At first, it's a shockingly bright orange serum out of the bottle that's both lightweight but deeply nourishing, and gaining a cult following for its ability to reduce wrinkles, improve skin texture and really deal with those age spots. Just recently at a well-lit hotel mirror, I had to take a double take: where were those little lines near my eyes?! And how could something "wildcrafted" with botanicals not smell like fresh herbs plucked straight from the garden? I'm hoping this bottle lasts forever.
$85 for 1 fl. oz.; The Super Couple Ultra Luxe Face Oil Serum; MayaChia.com
DEFINEME FRAGRANCE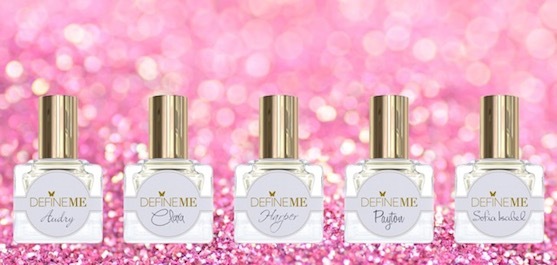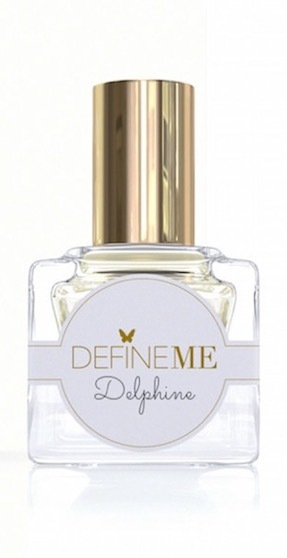 I'm drawn to aromatherapy brands and indie fragrances that tell stories, and DefineMe Fragrance features six signature fragrances with "personality" names like Harper (adventurous), Payton (bold & sexy) and Sofia Isabel (bohemian). Founder Jennifer McKay Newton created the natural, coconut-oil based perfumes to empower women with distinctive scents that could be mixed and matched, and filled with positive intention. "When you wear it not only will you smell beautiful, but also be inspired with positive affirmations throughout the day that will make you FEEL beautiful from the inside out!" she says. I first fell for the elegance of Clara with her notes of lily, violet and soft musk, and now my go-to is Audry: peony, rose, jasmine and sandalwood. Delphine is a new launch to the collection with main notes of lilac that really speaks to spring. (If you cannot commit to one scent based on online descriptions, there's cleverly a $15 sample kit of fragrance minis.)
$39 for .3 fl. oz.; definemefragrance.com
LOVE BY SARAH WALTON WHIPPED HAND CREAM


I don't know anyone whose hands aren't worked from this past season. Chapped, dried and withered, our fingers look like they've emerged from some serious DIY projects let alone simply tough weather! Enter LOVE by Sarah Walton organic Cool Cucumber Whipped Hand Cream. When you open it, it smells like a burst of fresh cucumbers as if you sliced them right into the small tub, and it feels refreshing on the skin. It's packed with aloe and antioxidants, and for this reason while the weather remains cool, I have it in the side door pocket of my car for moisturizing my dried paws between traffic stops.
$12 for 2 oz.; lovebysw.com
Saturday vintage and antique shopping is a pastime activity, and never more rewarding than when stumbling upon my next favorite, work-of-art bar soap by Juniper Tree out of Berkeley, CA. These handmade, glycerin soaps are part of their spring collection that smell as delicious as they look, adorned with dried flowers and fruit amidst other embellishments. Among the best sellers, says Donna of Weathered Elegance, owner of the beautifully curated store where I discovered them, include Pomegranate Orange and Strawberries & Cream. They make bath time fragrant and fun, and make my babes smell like little cupcakes.
$7 a bar, plus shipping; Weathered Elegance 703-779-2230 or weatheredelegance.org
eos BODY LOTION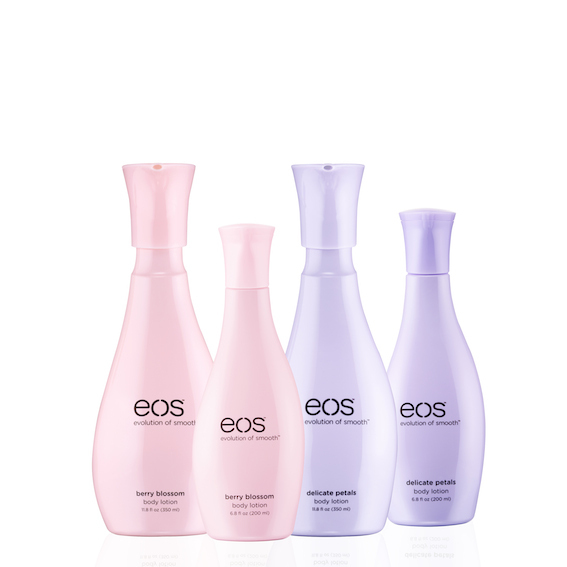 Last weekend where I live it snowed. For some of us, where we're tossed in the playback of flurries while spring struggles to get a foothold, I for one know my skin is not quite ready for the beach. Though, I think I've found a solution to get me there. The makers of those adorable, mod balls of lip balm, eos, have come out with an equally sleekly packaged body lotion that's fast-absorbing (it's whipped, so imagine light) so much so that I can write with a pen after application that also smells divine. My daughter ran away with the Berry Blossom scent never to be seen again that has hints of a fruity fragrance, and I've been trying the Delicate Petals. My pump has run out, so hopefully I'm on the path to hydration.
$3.99-$6.49 for 6.7-11.8 oz.; evolutionofsmooth.com
All visuals courtesy of retailers. Product samples received for editorial testing.