There's nothing I like more than sitting in a beautiful inspiring space with a bowl of delicious goodness, whether it's an acai bowl or a coffee and sweet treat or a hearty vibrant salad for lunch. My love for healthy food really did begin with finding these sorts of spaces and cafes wherever I travelled and I always managed to find my favourite haven!
London, as you can imagine, has a plethora of options… and here's just a few I love to work from and hang out at: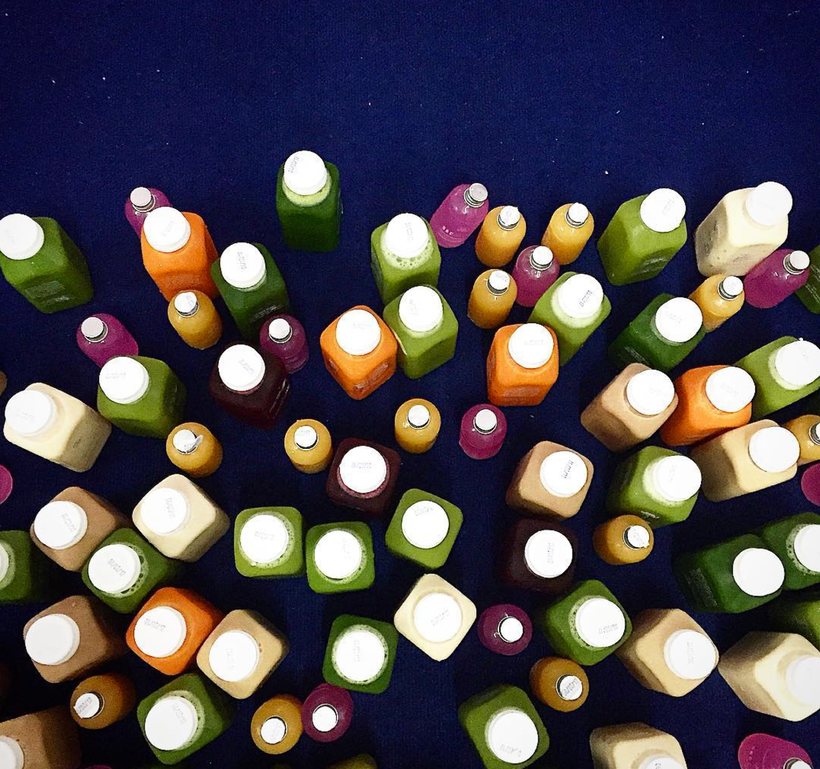 I'm a little biased as you can find my lovely Coco Fudge treats on the Raw Press shelves, and if you ever try their chai (you must!) it's made with my chai spice mix, a blend of seven spices and coconut sugar. But beyond that, there's a lot more! Cold pressed juices and yummy smoothies, an array of fresh salads at lunch and so much more, including wonderfully healthy waffles with blueberries and nut butters, acai bowls and matcha lattes.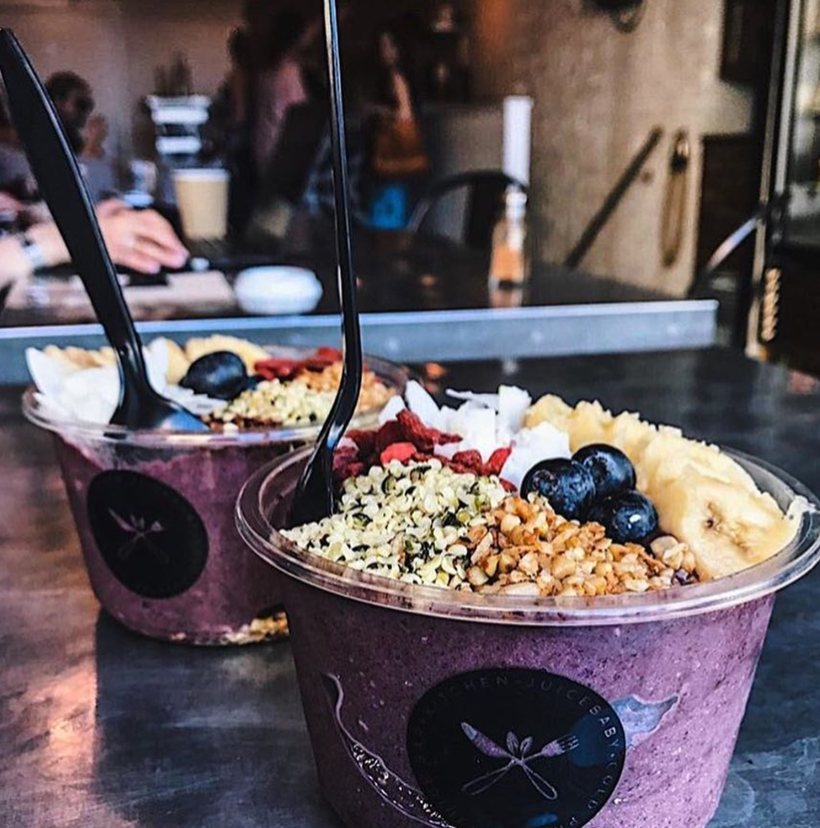 I love Chelsea but don't go as often as I would like. Juice Baby is definitely one of my favourite spots on Kings Road, literally a few doors away from Triyoga (which I love!) They do fantastic salad bowls (I always reach for the taco bowl) and the incredible treats like their caramel bars are divine! You'll find smoothies and juices and the rest, of course.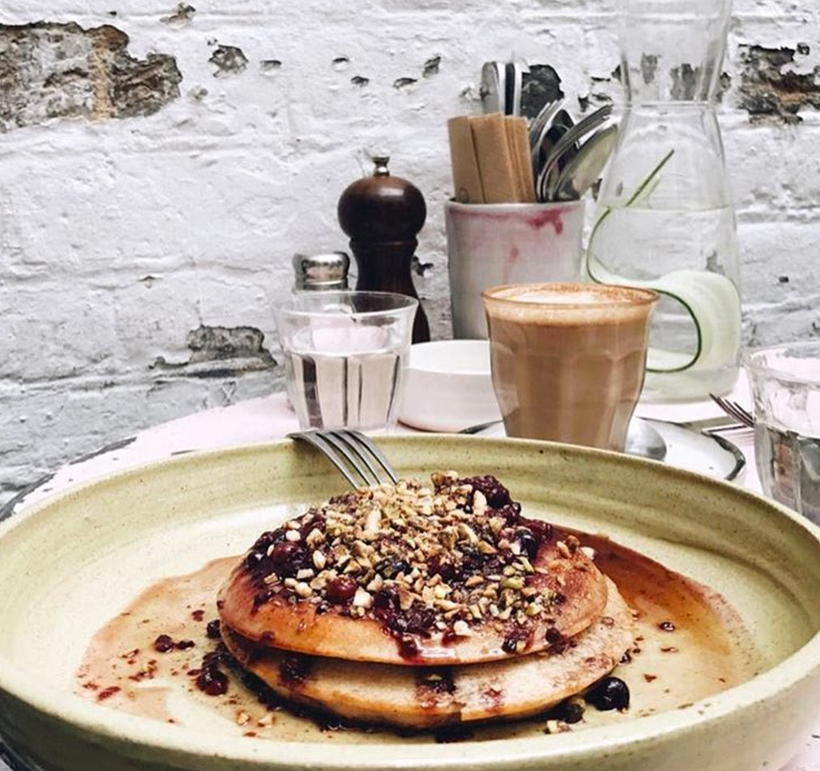 A wonderful gem tucked away on Portobello Road in Notting Hill. I actually held my book launch party at Farm Girl (watch the video here). I love the all day menu, their pancakes are so instagram-worthy (as is everything here) but also taste insanely good. Just try to go during the week as weekends are always super busy, and it's rather a lovely place to sit and relax.
I've been visiting this place since it first opened a few years ago on Sloane Street, one of the first of its kind (now they have other locations in London). Their goodness bowls are better than good and it's a great place to meet a friend, have a light tasty lunch or snack or even cake! I also quite like their thick smoothies.
I love filling wholesome salads with a balance of grains and greens and veges, and Adria, founder of Maple & Co, has created the tastiest salads in London. It never disappoints! They also have comforting warm salads in winter and soups and snacks (incredible brownies!)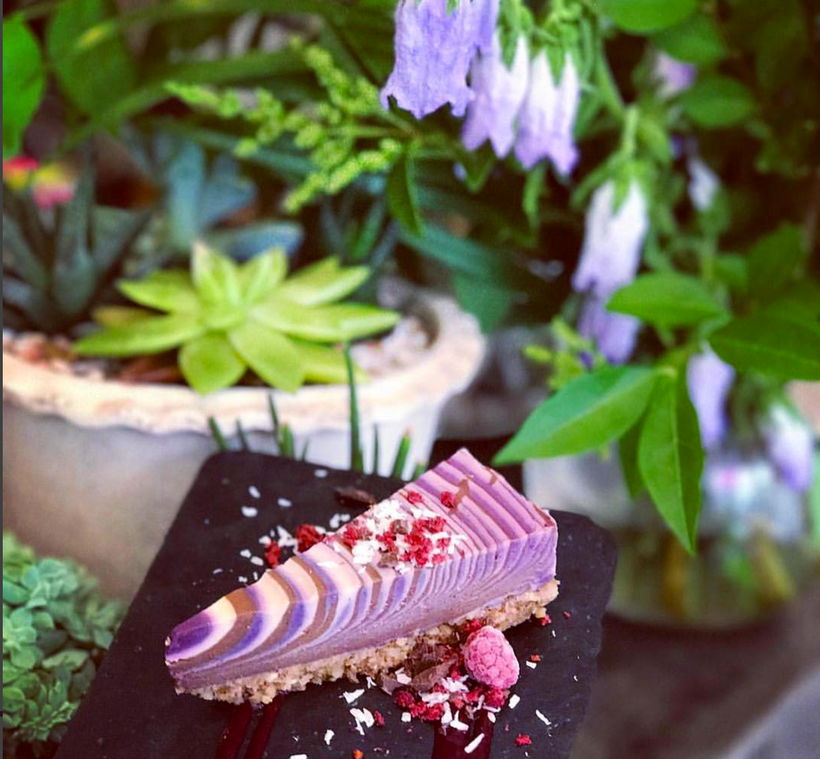 A beautiful little spot in the heart of Notting Hill with the most gourmet and wonderfully creative raw food dishes from delicious cashew cheeses to raw pancakes with coconut 'mascarpone' and artisan lasagna. It's definitely worth a try, even if you're not all about raw! And there's quite the list of superfood drinks. My favourite treat here has always been the caramel shortbread!
This is a gorgeous place in Chelsea filled with plants, lots of inspiration and the yummiest raw food created by Tanya Maher. There's so much you'll feel like trying, so try and go with a friend or two. It's also just a lovely space to sit and read or work. There's quite a lengthy hot drinks menu and plenty of sweet treats to choose from.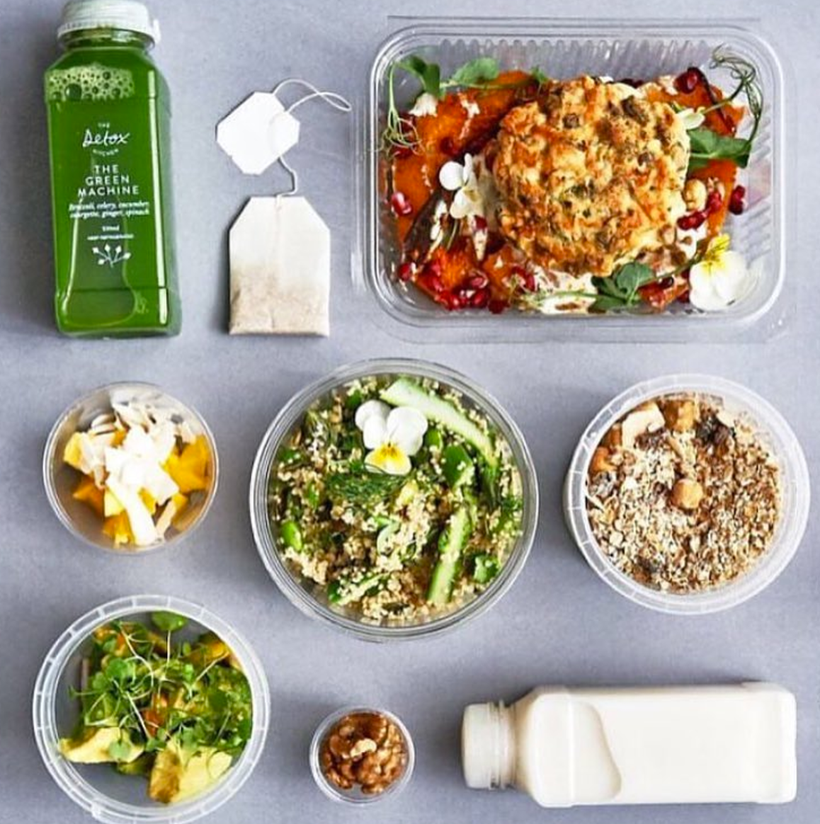 Here's another I might be a little biased towards, since I supply my special chai mix to them. Regardless, it's actually great tasting, good looking and happy food. Their aubergine dish is beautiful and I can't quite resist their brownies (made with beetroot, if that makes you feel better!)
[caption id="attachment_2974" align="alignnone" width="470"] 26 Grains[/caption]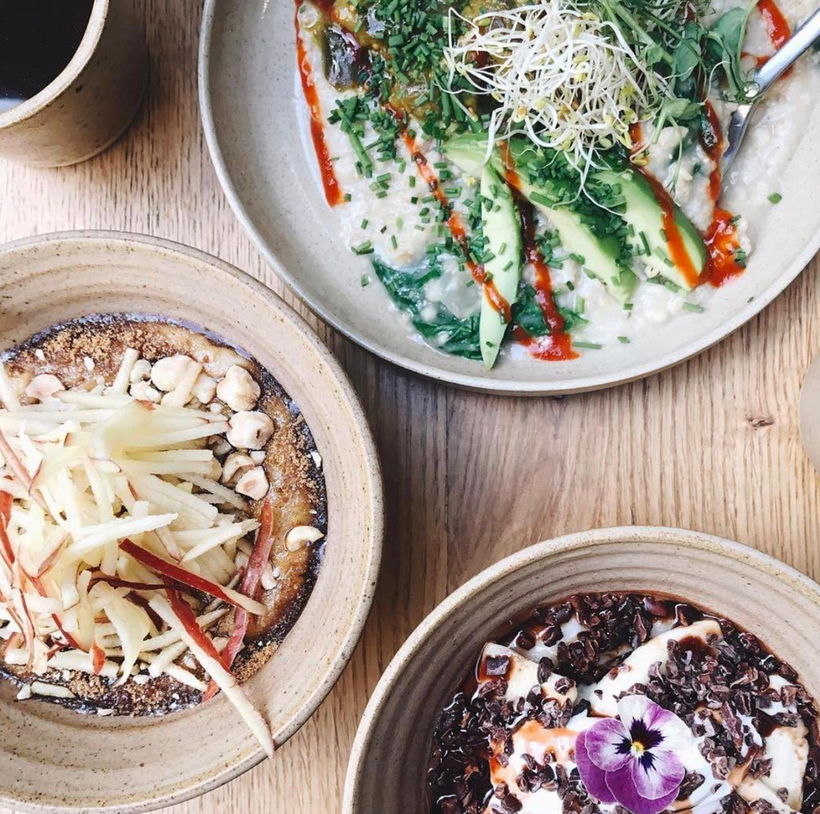 A charming Covent Garden eatery with wooden benches spilling into Neal's Yard, 26 Grains became famous for its beautiful looking porridge bowls. They have a menu of colourful porridges, both sweet and savoury, loaded with all that nutritious stuff, and there's some great lunchtime options too! Some of the prettiest bowls and dishes you'll find.
The best salad combos (love the ginger spice grain bowl and so much more!) the best ever dressings and the tastiest healthiest stuff – and their portions are great! This place is literally a few steps from South Kensington Station, super easy, and it's a lovely place to sit, chew your way through a hearty salad and then onto your afternoon (maybe with one of their vegan 'Rocky Roads' to go).
Tucked away inside Neal's Yard, this is a lovely earthy little space serving filling salads (Protein bowl is my fav) and breakfasts, fresh juices, smoothies, cakes. A good reason, along with 26 grains above, to make a special trip to Covent Garden!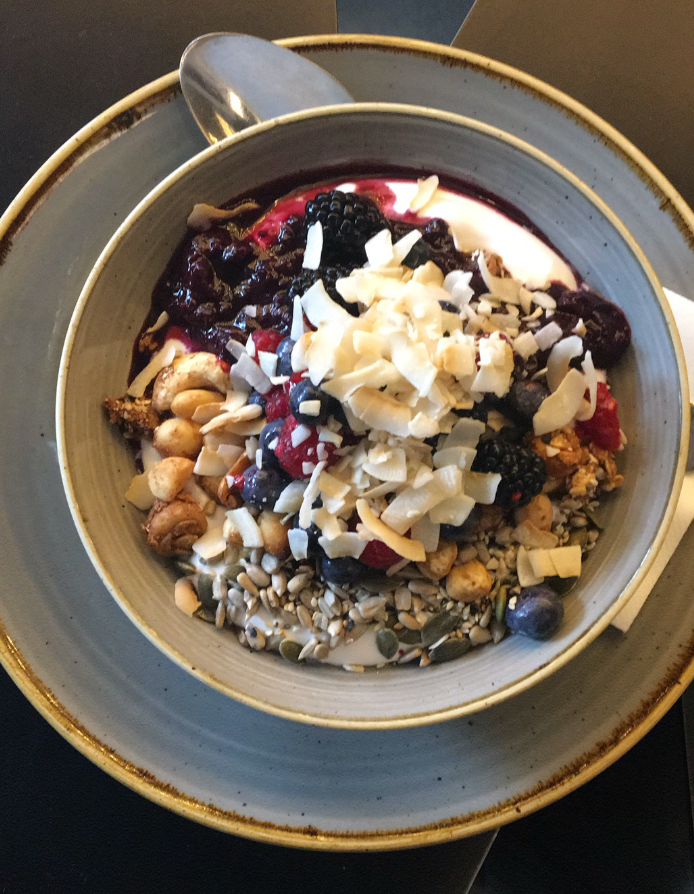 45 Phillimore Walk, Kensington, London W8 7RZ
This is a true secret, tucked away behind Kensington High Street, serving gloriously beautiful and deliciously healthy food (from Turkish eggs to vegan banana waffles and fabulous smoothies) along with fantastic pay as you go yoga and gym classes. I went for a class, it was fully booked, and I ended up spending the whole day sitting on the comfie couch working and eating!
Calling all HuffPost superfans!
Sign up for membership to become a founding member and help shape HuffPost's next chapter
This post was published on the now-closed HuffPost Contributor platform. Contributors control their own work and posted freely to our site. If you need to flag this entry as abusive,
send us an email
.