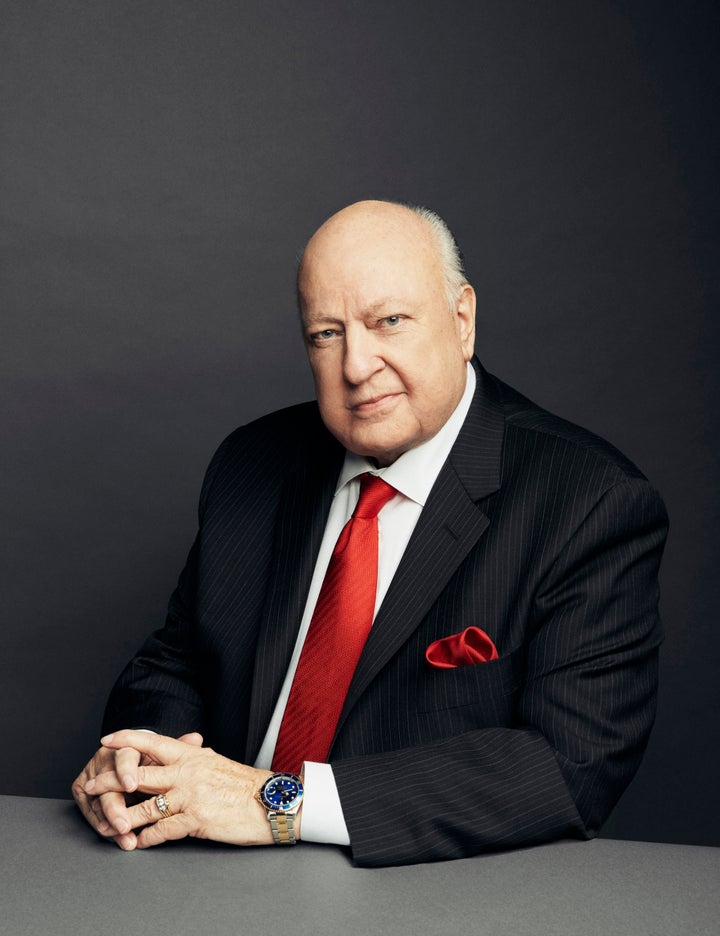 Sexual harassment, unfortunately, is something many American women face. I, in fact, took legal action 18 years ago against an employer in a case that was ultimately settled. Many of us know what it's like to experience and confront egregious circumstances, especially in the entertainment industry.
Which is why the Gretchen Carlson lawsuit against Fox News' Roger Ailes so disturbs me. As a feminist and former president of the National Organization for Women in Los Angeles, my first inclination is to believe the woman when a complaint is made.
In this case, as a Fox News Contributor now for 11 years, I know the environment at the network, the on-air hosts, and the team of people behind the scenes who help make everything possible.
I have also known Roger Ailes for years, and find Ms. Carlson's accusations against him as though from an alternate universe. I have had the pleasure of meeting with Mr. Ailes multiple times in his office and socializing with him at public events and have benefitted enormously from his advice, opinions and encouragement.
To say I have always only been treated with respect by him is an understatement. He's a charming and focused man, determined to make us the best we can be. I have always left his presence with a better sense of self and challenged to do more.
Ms. Carlson's description of the network environment is equally bizarre. We all do have our own experiences in the workplace, but one thing we know about corporations is that the culture is informed by the person at the top. If the management sees women as objects, that predatory attitude infects the system as a whole.
In my experience, working 5-6 days a week at both Fox News and its sister channel the Fox Business Network, the environment is what you would expect at the Number One cable network in the country: fast-paced and focused, but it's also propelled by a sense of what can only be described as family.
It is a high-pressured creative environment, but the prevailing sense is as though you're on a ship, each with our mission, each competing with ourselves to deliver a personal best on the air for our audience.
The disconnect from reality in the media coverage of Ms. Carlson's campaign has actually been somewhat amusing. Weaved into their narrative is an accusation made by Ms. Carlson on a radio program that women are not allowed to wear slacks on the air.
Apparently no one got that memo. In my over decade-long work for the network, I have worn slacks exclusively. Yes, even on Fox & Friends. Never once have I been told what to wear, or what to say. Many women, in fact, wear slacks on the air including hosts Maria Bartiromo, Megyn Kelly and Greta Van Susteren.
While it may seem like a small point, it highlights how some work specifically to elevate a myth into presumed truth because it serves an agenda.
Reading Ms. Carlson's accusations against Mr. Ailes was disturbing enough. The fact that she launched her lawsuit as though it were a national political campaign in itself indicates a motive that has less to do with justice than revenge.
As a feminist, I found something else even more troubling, but equally as revealing. It's one thing to detail complaints about the target in a lawsuit, and even discuss it publicly, but Ms. Carlson makes a remarkably specific point of impugning the integrity of every other female host at the network.
In what can only be described as a lawsuit campaign rollout, Ms. Carlson portrays herself as on a selfless, feminist mission to help all other women. In a New York Times article she notes, "I just wanted to stand up for myself, first and foremost," she said. "And I wanted to stand up for other women who maybe faced similar circumstances."
Really? Because in the lawsuit, she implies that all the other hosts who happen to be women got there by prostituting themselves to management. Ms. Carlson's lawsuit alleges Mr. Ailes "…refused to provide her [Carlson] with anywhere near the network and media support and promotion provided to other Fox News hosts who did not complain about harassment and rebuff his sexual advances."
In that one sentence, Ms. Carlson perpetuates one of the most damaging misogynist stereotypes about successful women in the workplace—that they are frauds who slept their way to the top.
Her general contempt for the other women at the network is further illustrated when she's asked by the New York Times about the surge of women at Fox News standing up for and defending Mr. Ailes: "They're still being paid by Fox" she explains.
Ms. Carlson believes her former colleagues are whores. But Roger Ailes is the problem. Got it.
Unfortunately, Ms. Carlson's attorneys are so cynical they are hoping they can turn the horrific Bill Cosby situation of alleged sexual assault into a specious template to use against Mr. Ailes, in their case touting anonymous women making accusations of rude behavior from 20, 30 even 50 years ago.
There is a sexual harassment event, however, which is a more suitable analogy to this particular situation: the now debunked Rolling Stone article about a woman raped by a fraternity. That disgraced reporter was determined to craft a narrative and create a scenario out of whole cloth to confirm her worldview about sexual assaults on campus and the supposed scourge of fraternities.
It was a debacle for Rolling Stone and all involved, made possible by a media that already were so committed to the narrative, the story was accepted as true on its face, simply because they wanted it to be so.
A lesson that still needs to be learned by some.
Related
Popular in the Community