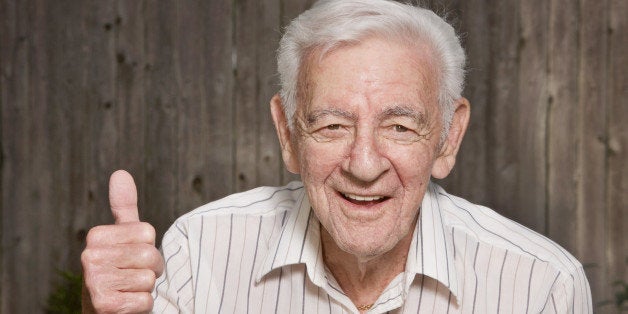 Reader Father-in-Law Drama writes,

I think the worst decision of my life was moving in with my fiancé (then boyfriend) who lives with his widower dad. My father-in-law constantly tells my fiancé to tell me I did something wrong, acts childishly, is overly dependent on his children and manipulates my fiancé/his sisters, saying that he would be too lonely living alone. My fiancé has two older sisters who acted as a pseudo-mom to him and now think it's their place to constantly interfere in his life and interject unsolicited advice.

Since I moved in with my fiancé and his dad, his family assumed that we were okay with taking care of their father forever, even though he is healthy and perfectly capable of living alone. Due to my unhappiness with the living situation, I had let everyone know that I do not want to have their father live with me and my fiancé in future. My one sister in law now acts passive aggressively towards me and sometimes talks behind my back to my fiancé.

My fiancé is always telling me that I should feel bad for his father, that him living with us is no big deal, but this situation is insufferable -- I think I would go mad before we even had the chance to say our vows. Also, I would appreciate if my fiancé would ask for my opinion instead of always going to his meddling sisters for advice.

Is my case hopeless? I have felt like I am dealing with a father in law from hell and evil sisters in law. I have thought of leaving my fiancé due to this drama with his family as he always seems to put them first. How can I get him to understand that I don't want his father to live with us after we buy our own home and get married without coming across as a villain?
I feel for you. This situation is extremely stressful and indicates that you and your fiance have massively different ideas of the role of extended family, which is a key feature of incompatibility. Practically speaking as well, it is not likely that your fiance is going to change this family dynamic. He would have to go up against both sisters, who play a mom role, and the dad himself, who sounds extremely codependent and childlike.
I would imagine that all of them banded together after the loss of the mother, and they now are even more enmeshed than when the mother was around. The children here have a family narrative that their dad is a tragic figure, and it is extremely low probability that you will ever change this assumption. Your fiancé plays a childlike role here and listens to his sisters like surrogate moms/wives, so you will always be competing with them.
Even if your fiancé allows you to set the boundaries and enforce that his dad can't live with you, you are 100% correct that the sisters will continue to view you as a villain who wasn't big hearted enough to take care of dear old dad. Dad himself has no incentive or desire to have a life outside of this baby role with his kids. Your fiancé needs a woman who wants to take care of his dad, as well as likely your fiancé and then the kids you may have with him as well. Unless you are Mother Teresa, I would say this situation is likely to sap you of your youth, energy, and optimism inside of a decade.
My honest advice is to get out of this situation. You can try couples counseling first, but really, it is you against four people with an entirely different worldview. If you believed that a dad should live with the adult kids, it would be okay. But you do not. This will not go away. This also indicates widely disparate views of family. If one of these sisters' husbands left her one day, who do you think she would move in with? That's right, you. Take advantage of your childfree, unmarried state and go, allowing your fiancé to find a woman who values living with your obnoxious FIL, and you can find a man who visits his dad a couple times a month max.
Good luck and till we meet again, I remain, The Blogapist Who Says, And If Your SIL Moved In Too, You Would Murder The Lot Of Them, So I Am Saving You From A Life Behind Bars.