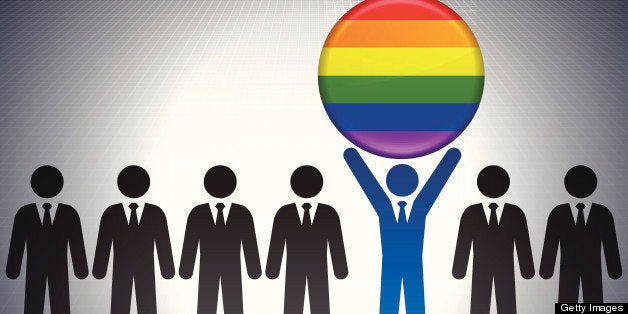 I have not written in my journal in quite some time. I have been very busy at work and busy trying to help keep the kids on track at school and at home. But I did find time for Nicole and I spend a weekend at the University of Maine in Machias. We attended their Rainbow Ball. I was asked to speak and I thought I was there to teach them, but once again I learned more from the kids. I also learned what a small community and university can do to support young people in need.
The Rainbow Ball provided a free weekend of fun, food, lodging and education for 150-plus LGBTQ high school and college students in Maine. They put together the weekend's events with small grants, donations, and volunteers. It is held together with bubble gum, baling wire, lobster traps and Down East love.
Spending the weekend with these amazing and brave young people was uplifting and enlightening. We slept in the dorms, sharing meals on campus and each interaction reminded me how special and fragile these kids can be.
I had prepared a formal speech, but after arriving and hanging out with the kids I was worried about what to say. Thinking that maybe I was just an old guy who is out of touch, and thought for sure I could not speak their language. I started to think maybe my message was wrong.
As I stood listening to Lois introduce me, I was composed and in control -- then I looked into their faces. Instantly I saw my children in every face. I saw their innocence, I saw their fears and I saw a thirst for knowledge. Nicole was in the audience and I wanted so much not to embarrass her, but within minutes I was in tears. I saw girls, boys, and chaperones openly weeping. Every story touched a chord, snowballing into more emotion. Making that connection with these kids released me. It released any last inhibitions that I had and it released any last fears that my message was wrong. My voice strengthened, I shared things that I never thought possible. I shared raw emotion, my pain and my worries. It was very healing in nature and for them I hope it provided strength, knowledge and support for a better future.
Here is what I remember telling them:
"Your courage and spirit is unmatched. I am in awe just being here. My family has had a number of defining moments.

Each of you will have a number of defining moments in your life. I hope that this weekend might be a defining moment for you and I am so pleased to see that Nicole is not alone.

I am the proud father of identical twins: One is a boy and one is a girl! That beautiful young lady in the third row is my daughter Nicole. My job is to protect her and to guide her, but it has never been easy. It is hard to protect someone when you have no history, few resources or experts to help you. But it is also hard to help your child when your own fears get in the way.

We all have fears. They are part of our life foundations, foundations that are built by experience, by our parents and grandparents, schools and our communities. I feared the unknown. Some of your parents and community members fear the unknown. I had to let go of these fears before I could help Nicole grow. I had to listen to my heart and dig deep into my soul to explore my fears and rebuild my foundation.

I am ashamed to admit that there was a time I would have not talked to many of you, I would have been respectful, but I would have not reached out to kids with purple hair, nose rings, tattoos and wild clothes. I was wrong. Today I am reaching out to all of you. I love you all and if allowed I would give you all a hug.

My generation has been slow to understand and accept transgender youth, but we are changing and more and more parents are stepping up to the plate to learn more, to change and to seek help for their children.

Your generation has been amazing! You are helping me grow. You can help make a better future for transgender youth and you can help adults begin to understand that being transgender is no big deal. You are making difference. Go back to your schools and communities, tell this story, ask for help and get involved to promote change. I cannot do this alone; you are the future. You can do this. Thank you so much. I love you all."
I was exhausted and I turned to the back of the stage to return the microphone to its stand and when I turned around there were thirty-plus young people waiting in line to give me a hug and to say thank you. Those hugs, each thank you and each brief story was powerful and overwhelming.
These kids need to know how much we love and care. They need our help and our support. There needs to be more and larger Rainbow Balls to provide opportunities for these kids to come together. Please reach out in your communities to help provide our GLBTQ youth with an opportunity to laugh, to dance and to make new friends. Find a Rainbow Ball near you and volunteer or start one in your community.
Popular in the Community