Sometimes, the path to falling in love takes a beautiful, wholly unexpected turn.
As Lindsey explains it, her game plan as an 18-year-old new college student was simple: Hook up with boys ― lots of them. The one thing she hadn't planned for? Falling in love with her "chipper," almost annoyingly nice roommate, a girl also named Lindsay.
"[We started] hooking up in secret, still totally convinced that we were both straight: we were just best friends, this is totally just what best friends did," Lindsey says she told herself. "But long story short: We're still roommates and best friends today ― we're also in a relationship."
Hear how the story unfolds in the video above.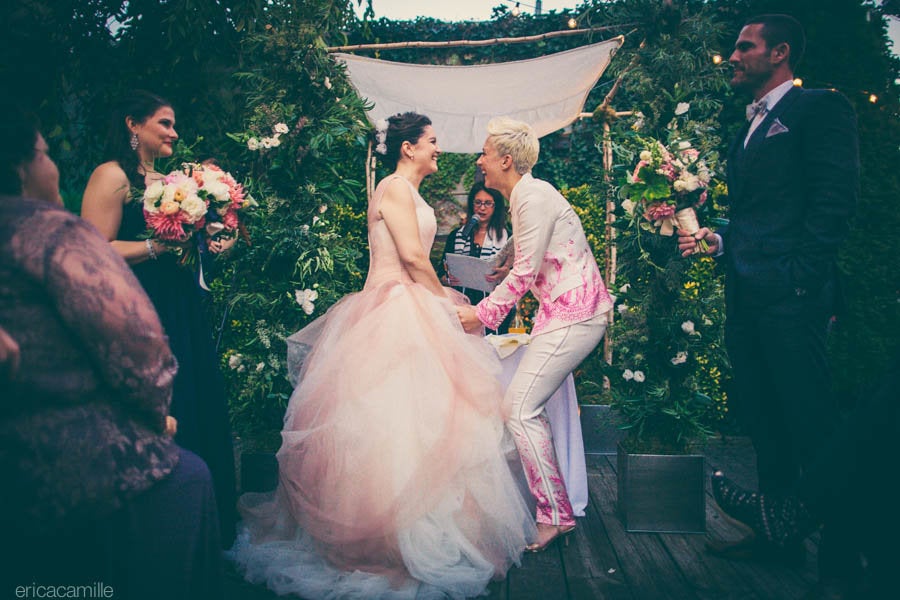 Same-Sex Wedding Photos
Popular in the Community