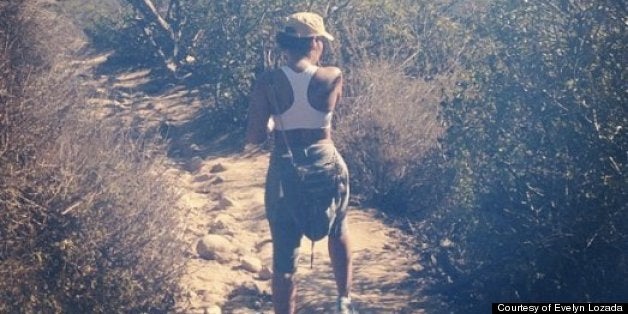 TGIF! It's your girl Evelyn and I'm so excited to join The Huffington Post as a new fitness blogger! I'll be blogging about fitness tips, exercises and things to come every week so make sure to follow my updates!

So, this week I want to talk about something we all dread when we are out of shape...VACATION! Airline tickets... check. Reservations to the resort... check. Vacation time off from work... check. New swimsuit... check. However, a sudden wave of emotion hits you because unfortunately you remember that your body isn't in check and you feel as though you don't look your best. Well, we have two weeks to do something about it and I have provided tips on how to look strikingly better for vacation!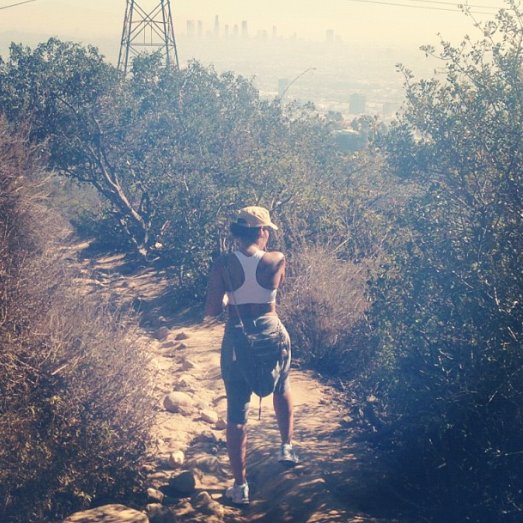 Tip 1
Clean out your pantry to avoid temptation and clean up your eating habits. No fried foods, no sugar, no junk food, no processed foods... it can be tough but you can do it. Personally, I don't eat meat, however, for those of you that do... eat lean meats such as chicken, fish and whole grains and veggies. Definitely eat breakfast, as this is the most important meal of the day. Skipping breakfast will actually do more harm than good. I always start with a bowl of oatmeal with blueberries and youthH2O, a caffeine-free, age-defying solution made up of the most powerful super foods, which helps boost my metabolism and fight weight gain.

Tip 2
Eat every three to four hours; this will also help to speed up your metabolism. You need to consume five smaller meals instead of three large meals per day. Please do not skip meals as this will slow down your metabolism and your body will begin to store fat.

Tip 3
Attach a photo of your vacation destination and an image of whom you strive to look like as a constant reminder. Personally, I mentally have a picture of Beyonce and J-Lo in my head... I live for those bodies!

Tip 4
Lock up the liquor cabinet and increase your daily water intake. You should drink a minimum of eight cups of water per day.

Tip 5
GET TO THE GYM! It is important that you exercise properly. Personally, I start on the elliptical or treadmill. If you do not want to go to the gym, walking or jogging around your neighborhood or a high school track is just fine. I also do a bit of strength training with the weight machines.

If you stick to this, you are well on your way to looking fabulous for your vacation!
Are you ready for your vacation?

If you have any questions, comment below!

Until next time, have a beautiful weekend and let me know how it goes!

Xo,
Evelyn