My friend, Reggie Cervantes, was an EMT on 9/11. She had been organizing the medical teams at Shea Stadium since she was the first medical person to arrive there. She led the first medical team; dropping off doctors, nurses and anesthesiologists at different hospitals. The last team was a medic firefighter from Philadelphia, who she picked as her partner and a father son team. She has never seen them again but she keeps them in her prayers.
After loading Father Judge from St Peters onto an ambulance for the morgue, she helped with triage, search and rescue until 10 pm. The first 4 days she completed 33 hours until she could no longer speak because her airway was so badly burned.
When she arrived home that evening, she discovered her children were with a neighbor. They thought Reggie hadn't survived. The trauma caused separation anxiety and other issues but they were fortunate to still have each other. She is their only parent.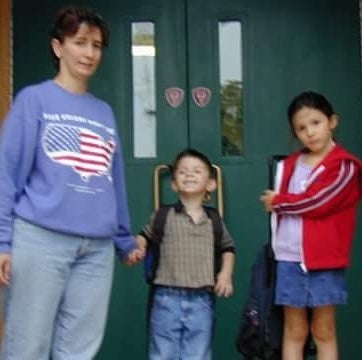 12 years ago, her son started his journey in school. He had previously attended Crowley Education Center and a wonderful daycare at the foot of the Oklahoma Capital in the NW section of Oklahoma City where they then lived. They moved to Oklahoma City to get the family counseling for Post-Traumatic Stress Disorder (PTSD). Reggie was already sick with lung disease, but didn't know the depths or darkness of it because she didn't have health Insurance. Without testing, there is no diagnosis. Without a diagnosis, there is no treatment. There wouldn't have been treatment accessible to her since most specialists don't accept medical/Medicaid.
Together they started battling the different issues as they came up and, by the time her son started school, Reggie was quite sick. All she prayed for was that she would be able to attend his High School Graduation. Her daughter, Aurelia, graduated 3 years ago from Excelsior Charter School.
Reggie is most proud that despite many setbacks, they have been able to keep a roof over their heads, food on the table, clothes on their backs, and shoes on their feet. A new struggle starts July when she will be living off only $1,500 per month but miracles have happened for them before. They live on divine intervention.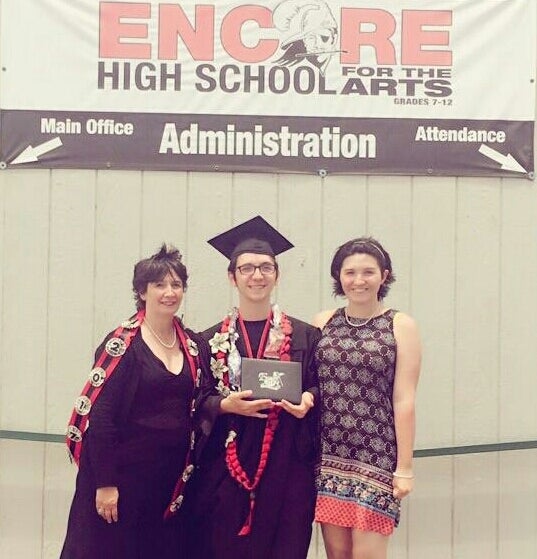 These last 14 years since leaving NY have been peaceful at times but also full of anxiety. So many times, finding herself struggling along the way. The journey was full of forking paths and hills almost too steep to climb and drops that required careful descent.
Multiple cancer scares, surviving cancer once and now, starting Monday, having biopsies for yet another suspected 9/11 related cancer. The struggle at times is tremendous and unbearable; sometimes having to make choices between paying a $50 co-pay for a diagnostic test and paying the water bill.
But Reggie is grateful her prayers were answered and she has been blessed to be able to drive her son to school and watch him achieve his success. One that so many other parents have not been able to reach.
Perhaps in a year or two, when her nest is empty, Reggie will be able to continue working on her bucket list. They feel confident they can overcome this next medical issue together. They have come to learn to live with Type 1 Diabetes and Tourette's. They manage life well and face struggles with incredible strength. As she continues through her spiritual journey from 9/11 to now, her children have learned many of those lessons. Monday, a new journey starts with old familiar strings. Somehow, she can't seem to leave 9/11 behind because it keeps encroaching on their lives through so many medical issues. The approach is so different now that her prayers have been answered. Tomorrow she will feel like she has crossed the finish line and in a marathon and when done, and when she has recuperated, she wants to start training for a mini Triathlon. It's only been 16 years since her last race. This September the family is returning to Fallbrook to participate again in a 9/11 Stair climb to help raise funds for the injured military members in Southern California. This year, after losing nearly 30 lbs., they will climb as a family because resilience is a lesson learned through practice.
Calling all HuffPost superfans!
Sign up for membership to become a founding member and help shape HuffPost's next chapter
This post was published on the now-closed HuffPost Contributor platform. Contributors control their own work and posted freely to our site. If you need to flag this entry as abusive,
send us an email
.