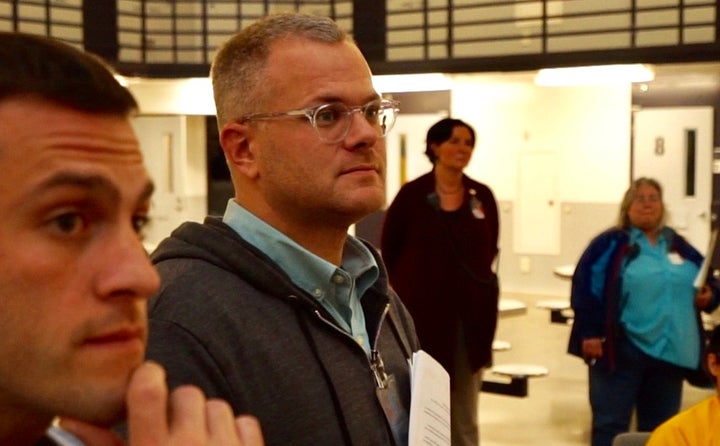 I'm turning 37 tomorrow. Honestly, it's been a tough year: more than a dozen of my friends died of overdoses. Hate, ignorance, fear, and greed killed them. They are only a few of the millions of people who will die, if we don't make some dramatic changes to the way our country handles addiction. Why am I the survivor?
The opioid crisis is a national emergency. It kills 142 Americans every day: every three weeks, the death toll is equal to the number of lives lost in the September 11 attacks. Yet, the White House is still not taking the threat seriously. My friends died for one simple reason: because we live in a system that is designed for failure, because the policymakers responsible for creating that system don't invite people in recovery to the table.
The opioid crisis is the direct result of our country's unwillingness to face addiction and its consequences. Ignorance kills. Until people with substance use disorder have a significant role in shaping policy and building communities in recovery, we won't be able to stop the epidemic.
Every three weeks, the death toll is equal to the number of lives lost in the September 11 attacks.
My friends lost their lives because substance use disorder, and the people who live with it every day, are misunderstood. We are subjected to policies that are written by people who are ignorant about addiction. People hate us: every day, I get messages from people who think it would be better for taxpayers if we just died and unburdened the system. But we pay taxes, too. We're your neighbors. We teach your kids. We serve your food in restaurants and police your streets. People with substance use disorder are everywhere. So why are we being treated like we don't exist?
Silence and stigma cost my friends their chance at a better life. My friend Tyler died last week of an overdose in his sober living house. The facility didn't have Narcan, an anti-overdose medication that essentially neutralizes the effects of heroin and immediately puts the person into withdrawal. My friend was alive when the sober living owner showed up, but she didn't know what to do to save his life. His death was preventable. When I told the owner's colleague that I couldn't believe they didn't have Narcan on site for emergencies, she just shrugged. She told me that if Tyler had really wanted to be sober, he'd still be alive.
The same lie is told every day to grieving mothers, fathers, siblings, and friends. "If your son had tried harder, this wouldn't have happened."
Nick. Greg. Jeff. Nicholas. Mica. Tyler. Chris. Brian. Justin. Kelsey. Jeremy. Holly. They all tried. And it's not their fault that they failed. The help they needed simply wasn't there.
The White House's new Commission on Combating Drug Addiction and the Opioid Crisis needs to bring recovery support to scale and fund organizations that reach out to people who are newly in recovery, like my friends. If we continue with "business as usual," we will only be feeding the epidemic. We need to focus on the critical time after detox, when people with substance use disorder need recovery support. We won't get the results that treatment centers promise to deliver until we fund peer-to-peer support, community recovery organizations, and accessible housing, education, employment, and recovery assistance. This is where the system breaks down: it focuses on prevention through treatment and fails to build a bridge to long-term recovery.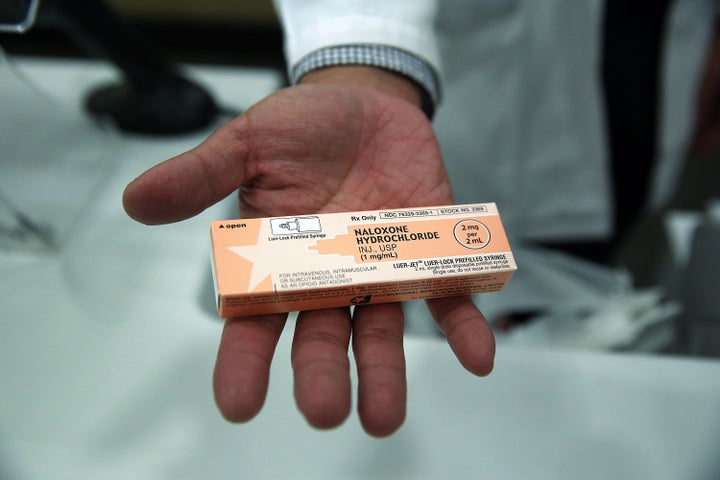 Thousands of people fall through the cracks. We are set up to fail, every step of the way. Treatment centers wash their hands of us as soon as we walk out their doors, saying that if we relapse, it's because we "didn't really want recovery." Insurance companies refuse to help us by paying for outpatient and aftercare. Hospitals give us Narcan and then immediately put us back on the streets. There is no direct path to recovery because recovery is not the outcome of the system we have. Relapse is.
People in recovery need to speak up and speak out. We must change this system: our community's lives depend on it. We need support and funding for recovery, not just treatment for acute substance use. We won't be ignored, refused, or diminished. We deserve a seat at the policymakers' table. We need to talk about how we found recovery, and invest in the resources that supported our success. Otherwise, the system will continue to kill people like my friends, and the victims of this epidemic will continue being blamed for their own tragic, preventable deaths.
It's time to speak up: the change starts with us. We're sharing our stories. We're reaching across the bridge towards the millions of people who want recovery, too. We're building communities that support long term recovery. We're helping others find life saving resources.
I'm calling for deep, fundamental changes in the way this system treats people with substance use disorder.
What are you doing, Mr. President?
Facing Addiction, a national non-profit organization, is collecting comments in support of President Trump taking action on the Commission's Emergency Declaration recommendation. To add your name in support of this life-saving federal action, click here.
Calling all HuffPost superfans!
Sign up for membership to become a founding member and help shape HuffPost's next chapter