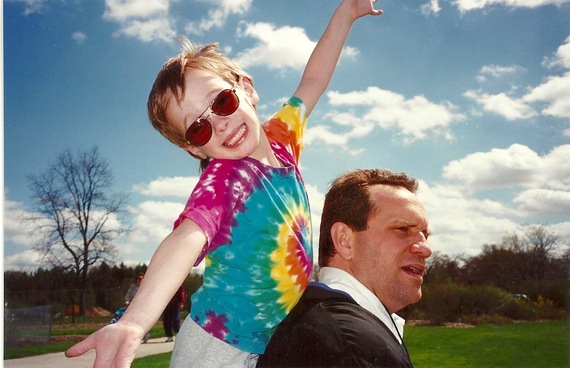 I don't write much about my only child Harry's dad, Ken. We haven't been married since Harry was 9, so he appears mostly in the blog posts of our son as a youngster. But the wonderful photos he took of Harry and me back then are treasured mementos. Ken and I have remained close friends. These days I refer to him as my "wasband," because I think it sounds nicer than "ex." Now, in honor of Father's Day, I want to share some of the photos I've taken over the years of Harry and Ken, along with a few of the standout memories I have of Ken being the best dad a gender-expansive kid could ever have.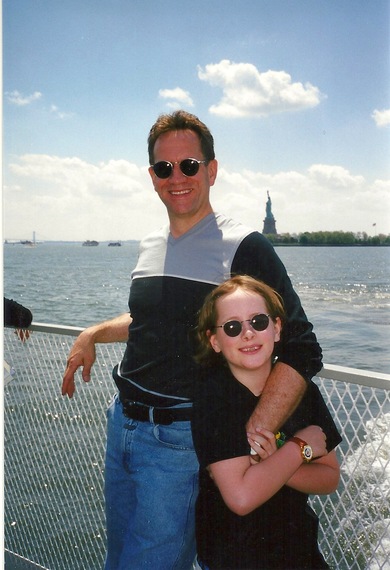 When Harry was 2 years old and their* favorite color was pink, it was Ken who bought them a pink sticker book, a pink beach pail, and pink streamers for their hand-me-down tricycle, a gift from the next-door neighbor. And when the two of them watched the Felix the Cat movie together, Ken asked Harry if he'd like a magic bag like Felix. Harry said yes and asked for a pink one. After much searching, Ken came home the next day with a pink nylon bag just Harry's size.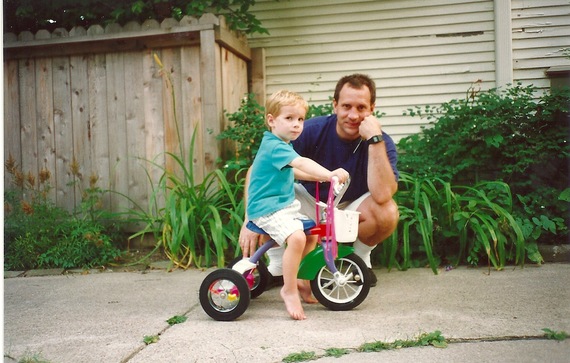 At 6 years old Harry wanted to make clothes for their collection of Barbie dolls. My alterations lady gladly supplied Harry with lots of fabric remnants. Then Ken went shopping and presented Harry with a squeeze bottle of fabric glue and a bag of bric-a-brac trimmings, sequins, and lace. In eighth grade, when Harry wanted to make their own clothes, Ken bought them a sewing machine for Christmas.
Standing Out From the Crowd
Harry joined Cub Scouts in second grade. One of the projects Harry and Ken worked on together was a long wooden tool kit with a handle. Harry wasn't much interested in building materials, so when it came time to paint the tool kit, Harry wanted to paint theirs yellow and turn it into a bus for Beanie Babies. The scout meeting fell silent. Then Ken said, "That's a great idea, Harry. Let's find just the right color for a school bus." After that, another boy said, "I want to make my toolkit a school bus, too."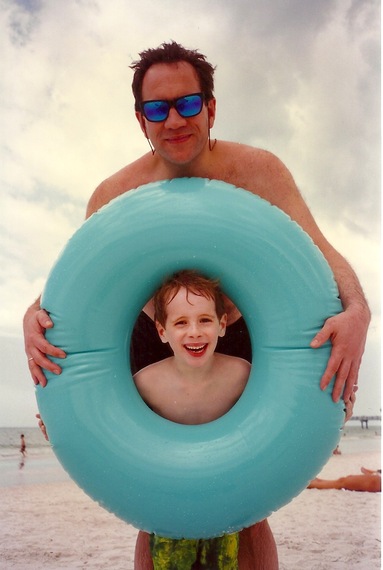 From this mom's eyes, Ken was always secure enough with himself to let Harry flex comfortably between their so-called masculine and so-called feminine traits. He encouraged any interest Harry had in art, beauty, and creativity. Choices of colors, toys, and clothes didn't matter. Ken allowed Harry to just be Harry, the individual. His parental qualities of unconditional love, support, and encouragement never wavered.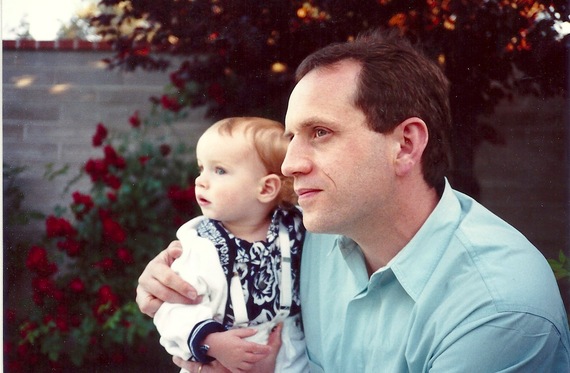 Ken gave photographer Harry their first real camera when he was a year old. He took Harry into the dark room in our basement when they were in kindergarten to make photograms of Barbie doll accessories and toy dinosaurs. These days executive creative director dad Ken is a sounding board and sometimes-collaborator with now 26-year-old creative director Harry. I love knowing that they have each other's back and that their relationship remains rooted in love and respect. I have a feeling that no matter how old Harry gets, come the middle of June, I will think of Ken as Father of the Year.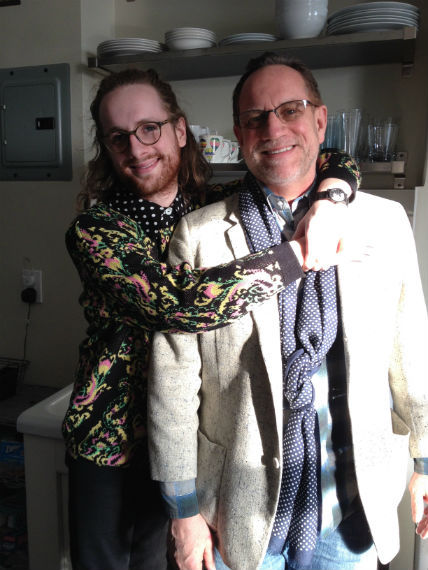 *Author's Note: My son uses the pronouns "he/him," "she/her" and "they/their" interchangeably, so as Harry's mom, I do as well.
Popular in the Community