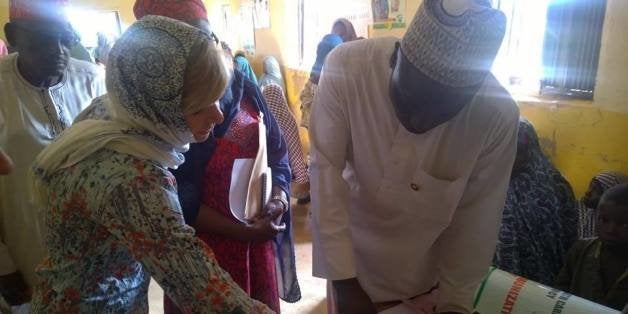 My husband Nick and I had little exposure to foundations or global work growing up. We both grew up in big families and became immersed in studying, college, and then medical school, followed by clinical training. Then everything changed for us.
After completing our training at University of California, San Francisco (UCSF), we had a chance to work as UCSF faculty members on loan to Makerere University in Kampala, Uganda. That led to a two-year stay working as doctors, educators, and researchers to better understand HIV/AIDS and associated cancers. We returned to the United States in 1991 with a different point of view, profoundly grateful to have had the opportunities we both had from birth, and expecting more from ourselves.
Generosity isn't just about money; it comes in all shapes and sizes. Our work as physicians in private practice and then inside companies allowed us to work with colleagues to make a difference for patients with infectious diseases (Nick) and cancer (me). The mindset to give what you can -- time, money, a smile, a kind word -- to help someone who needs it has stuck with me. It's why Nick and I give to organizations like Project Open Hand in San Francisco, which delivers meals and nutrition information to people who are ill and homebound. The gratitude we both feel is part of why I am at the Bill & Melinda Gates Foundation and why Nick works for the Elizabeth Glaser Pediatric AIDS Foundation. And it's why every New Year's I make the resolution to be a little more generous than I was the year before.
The best part? It's fun to be generous, and great to work with others who want more people in the world to have the chance for healthy and productive lives.
This post is part of a series produced by The Huffington Post and the 92nd Street Y, founders of #GivingTuesday, a global day of giving that will take place this year on December 1. These stories highlight the work of organizations and people around the world who are committed to giving back and doing good this #GivingTuesday.
Calling all HuffPost superfans!
Sign up for membership to become a founding member and help shape HuffPost's next chapter