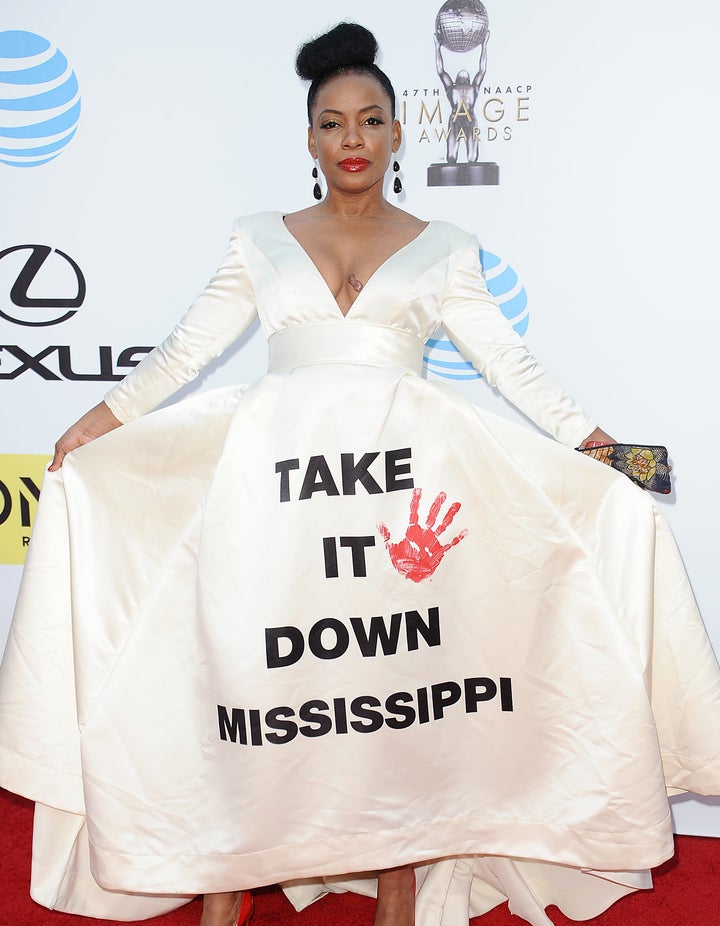 It was a July day when a black moccasin snake curled a perimeter around our feet. Our game of Red Rover ossified, and we cried her name ― the name of the woman who was not a comforter or a consoler but a protector. She emerged from the back of our century-old house, executioner's hoe in hand.
This snake was not quick or clever enough to survive her. (This is the same woman who pushed a car out of a ditch in flooding rain so her grandchild could recite a poem in a church service.) She cut the snake into pieces of sushi and tossed it into the bluestem grass. Instead of an "S" on her chest, she had a keloid in the shape of a wishbone.
My cousins have been tossed from Dubai to San Francisco, but this memory ― which happened on our plot of earth in southwest Mississippi ― is the plaited rope that binds us. This story is told and retold whenever my cousins meet. My grandmother's valor is the only fixed piece in the tale.
HuffPost is hitting the road this fall to interview people about their hopes, dreams, fears ― and what it means to be American today.
Mississippi is memory ― memory of the land.
We lived and loved in a Crayola box of greens. Fields of okra and high stalk corn. Trees of persimmons and pears. Triplet oak trees―our Manahattan high rises―covered us from the August sun. Feral strawberries surrendered under the feet of deacons who stood armed to protect our family from hooded men in 1964, when my home was called the "bombing capital of the world."
Mississippi is memory. And memory in Mississippi is currency. Confederates and Klansmen here have built an economy on memory in this state, where their flag still flies.
We tend to believe the memory of Mississippi Confederates to be exclusive and hazed over by their "brave" grandfathers dying in Vicksburg. Not so. Terrorism, land, morality and God are interchangeable to the Mississippi Confederates.
When the Klansmen ceased being the South's unofficial law enforcement, and when the Confederate could no longer get away with bombing black folks left and right, they outsourced cross burnings and lynchings to the Mississippi state flag, a far more successful tool because its instructions to re-segregate and terrorize is silent and elusive.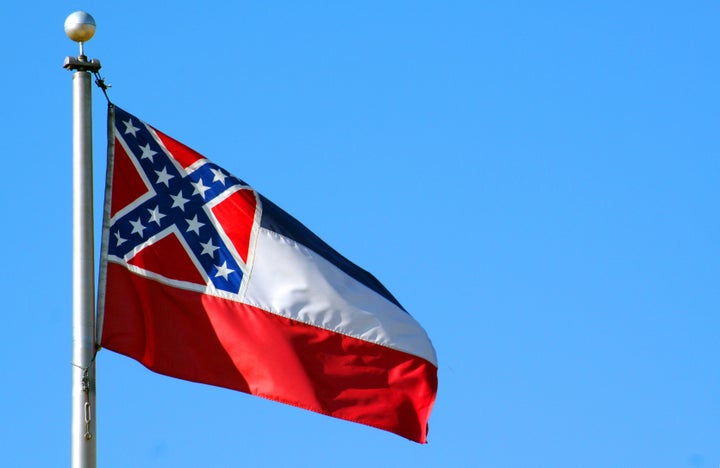 The Mississippi state flag is not a symbol of valor from a lost war. It is a call to action to kill and to maim. Dylann Roof answered the call in Charleston. Alex Fields answered the call in Charlottesville. And thus it has wrought a fear-borne disease that inflicts both black and white Mississippians.
The Mississippi state flag instructs where to go, where not to go, how to vote, who to vote for, and above all to hold our peace in the face of this barbarism. But there is no peace, only deadly silence.
The rest of this nation ― who stood up and insisted the Confederate flag be removed in South Carolina ― for some reason has little interest in Mississippi, with its millions of flags. With its official state flag bearing the Confederate symbol. 
This confounds us, considering the flag hangs on federal property. And because it's the official state flag, this means it is also displayed outside of Mississippi. At Union Station in Washington, D.C. At the Super Bowl wherever and whenever it is played as a part of the pre-game ceremony. Colin Kaepernick played ball on a field that minutes before celebrated his enslavement. 
And if the reader believes that this is only Mississippi's problem, then he is conceding that his interest in justice is conditional and state-bound. The makers of HBO's show "Confederate" need not speculate on a modern victory of the Confederacy, because it lives in Mississippi and is protected by a close-mouthed, complicit country. 
My feet often want to run from this place, but I stay. My grandmother demands from her grave that I do. My grandmother raised all of her children in the house I live in now. I know what this place meant to her. I know what this land meant to her. Leaving it is not an option. She gave her house to me. It was her way of giving me something to keep, to hold on to, to fight for.
I will take down the symbol, the heritage of hate that does not love us. I will take it down.
That legacy challenges me to fight as hard as I can. I'm fighting for something that's not political. I'm fighting for something that's personal. I'm fighting for the land that I see as I sit on the bed in my grandmother's house and gaze out of the window. It's my home. It's where I live, where I'll always return. I want to tell stories about my Mississippi. But I cannot do it as long as this state flag flies.
So I will declare her name and everything she was in the face of Confederates who would erase her. Myrtis "Snakekiller" Taylor: voter, independent farmer (she shared no one's crops), property owner. Every day, I am devoted to plucking that flag out of the earth it poisons, acreage that my grandmother tilled and harvested and made beautiful for her family and where we were protected from snakes and hooded men.
Mississippi is memory. I am reclaiming my memory and my right to it, because it is the best part of who I am.
Mississippi is my grandmother loving me. And because I love her, I will take down the symbol, the heritage of hate that does not love us. I will take it down.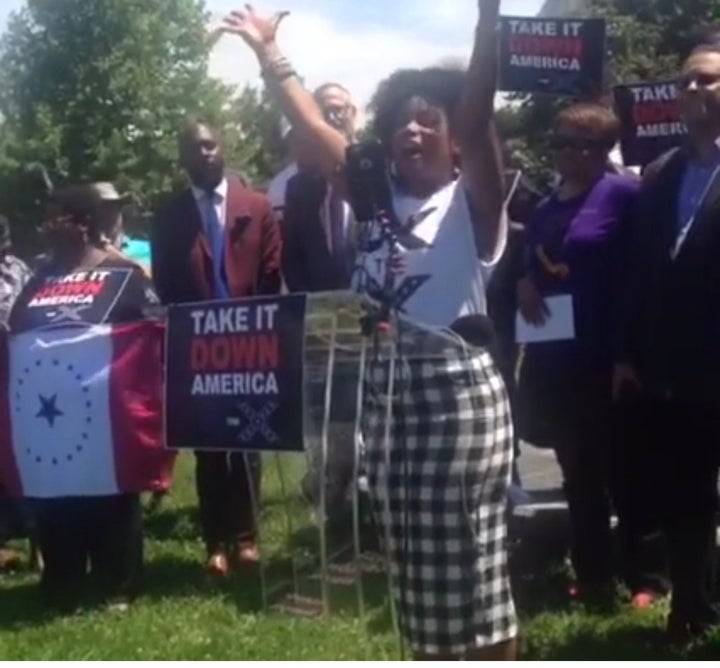 Aunjanue Ellis is an actress ("Quantico," "Birth of a Nation," "The Help").
She is also co-founder of "Take It Down America," a Mississippi-based organization dedicated to the removal of the state flag and ALL representations of race-based terrorism.
REAL LIFE. REAL NEWS. REAL VOICES.
Help us tell more of the stories that matter from voices that too often remain unheard.