Full of a stroller handle in one and a small palm in the other when I walk into a store.
Full of an infant that I balance on one knee as I squat in the stall, and toddler arms wrapped around me to keep from falling into the toilet that she needs to use five minutes after we walk in.
Full of dishes that I put in the dishwasher and then dishes I take out. Full of clothing put in the washer and taken out of the dryer. Full of many, many diapers. Full of blankies and books and bags full of responsibility.
Full of flailing toddler or thrashing infant, or a sobbing, collapsing heap of both. Full of tears and snot and deep breaths and deep hugs.
Full of 20 pounds of clinger who cries when I put her down, and who gives me a knowing smirk when I pick her up. Full of child with eyes so dark I can feel the weighty pull of their stare before I turn my head to see them, the little jewels shining in her tiny head, which she tilts sideways as she waits for our eyes to connect. She erupts in laughter when they do.
Full of skinny legs that wrap around my waist, but only part-way. Full of arms that rest upon mine and a very small forehead that leans in towards my own and pauses for a moment when my head touches hers. Full of giggles when we pull apart before we lean towards each other again.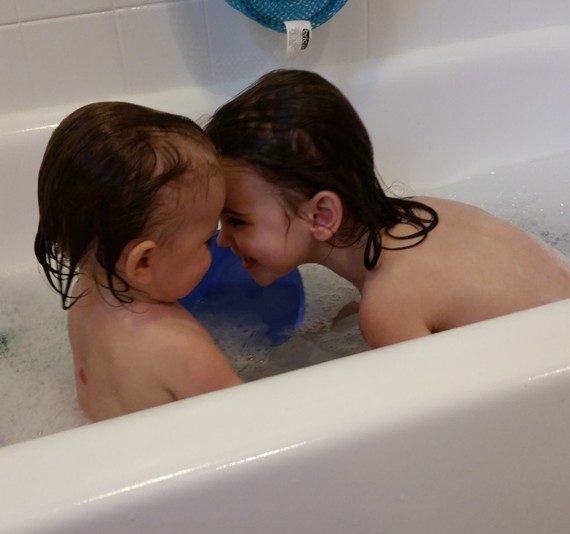 Full of tiny toddler booty and squashy baby booty that I pat. Pat. Pat. Squeeze. Pat. Full of little hands that pat me back.
Full of 20 pounds of infant, but always available for 30 more of toddler. "Uppy, Mama." I do not hesitate to add more to the load. It does not matter that I may or may not have a herniated disc. Their weight feels good pressed against me.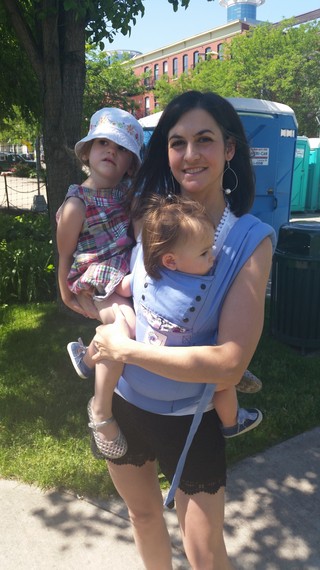 Full of hand weights I use during a quick workout, which are often replaced mid-rep with a tissue to wipe a nose, or a snack to feed a hungry mouth, or an entire child whose whining cannot be quelled any other way.
Full of dancing babies who had favorite songs at a very early age and who spin with me in circles and who do not care that the tune we sing along to is sung off-key. They are full of exuberant giggling.
Full of a toddler old enough to say, "Carry me like a baby, Mama," who then quietly fake-cries, and, if I haven't started doing it yet, instructs me to "Say 'shhhh.'"
Full of numerous dolls, all of them named Ruby, who have tea parties and who have conversations and who sometimes are naughty and drink mom's coffee without asking permission. Ruby! No!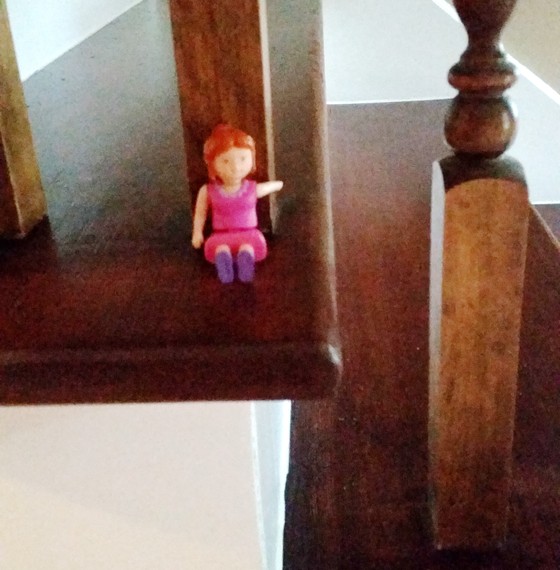 Sometimes they are full of puke, caught midair, midstream. At least on those days they are filled with enveloping a child for many more hours than they are filled with sickly fluids.
They are full of challenging comfort. Full of exhausting luxury. They are brimming with rigorous joy.