Nobody knows how many homeschooled kids die every year from suicide.
Mike was a homeschool kid like me. He grew up in Colorado Springs. His parents taught in the co-op at the largest megachurch in town.
We were born the same year, grew up in the same community, and went to the same college. We both majored in science. He gave back to the homeschool community by teaching biology for the co-op toward the end of college.
I met him when we both joined a survival skills club formed by former military students teaching civilians how to respond to an active shooter scenario and wilderness survival skills.
He was a one-man band that started out playing in coffee shops around town and toured the Pacific Northwest during the summer of 2010.
I used to get Facebook invites for his concerts. I wish I'd gone.
I logged onto Facebook one morning in early November of 2012 and my feed was filled with posts from mutual friends. "I can't believe Michael is gone. I'm reeling. I'll see you in heaven, my brother."
I called another officer in the club.
"Have you checked Facebook?" I asked. "Mike just died."
"I just talked to him last week," he said. "He… he can't be."
The first report from the student newspaper at his graduate school read, "The coroner's office ruled his death a suicide." His family asked for that sentence to be removed a day or two later.
His family told us that the circumstances were complicated, that Mike had several concussions as a child and he died of a mysterious head injury in his apartment.
He was enrolled in a one-year master's program, planning on medical school, engaged to a lovely woman. And then he was dead.
Another editor at our campus paper wrote his obituary. We walked together at his memorial at Red Rock Canyon, one of his favorite hiking trails. I was grateful. He was a friend to both of us, but I had no words except the words that I sobbed out at midnight into a spoken word piece.
When I read my poem at the open mic in the campus pub later that week, another friend thanked me because he knew who I meant.
Every autumn comes and goes and I remember Mike.
Homeschool kids often grow up isolated. We're not part of the rest of society, so we don't know how to access resources like mental health services. Academia doesn't even know how many homeschooled kids struggle and are unable to get help.
"Unfortunately, we have few representative studies of homeschool graduates, studies that look at a random sample or cross section of the population rather than relying on a volunteer sample," explained Rachel Coleman, executive director of the Coalition for Responsible Home Education.
Eight percent of respondents to the 2015 HARO (Homeschool Alumni Reaching Out) survey of homeschool graduates reported having attempted suicide and 43 percent reported struggling with suicidal thoughts. This survey used a volunteer sample, which may not be an accurate representation of the overall population.
The 2011 Cardus Education Survey did use a random sample. This study concluded that religious homeschooled students experienced a greater 'lack of clarity of goals and sense of direction' than did students from religious homes who attended public, private, or parochial schools. But this survey did not discuss suicidal thoughts.
"We lack representative data on the suicide rate among homeschooled students, but we have no reason to believe that the rate is lower among homeschooled students than among their more traditionally schooled peers," Coleman said.
I wondered if Mike's family couldn't believe that their child was in heaven if they acknowledged that he killed himself. Because he is gone, the afterlife is now their only hope.
But I couldn't let him rest. Something wasn't right.
I kept hearing the last words of a song he wrote. I just want to be somebody else... I was born in the wrong country, and I've spent too long here.
I dreamed about bumping into him at a coffee shop, that he was trying to tell me something with his eyes, but he couldn't speak.
Facebook reminded me this April that it was Mike's birthday.
I called the county coroner's office and asked for the public record of his death. I told them I was a friend who just wanted to know the truth.
They emailed me back, closing with "take care."
I opened the PDF attached. The cause of death listed at the bottom of the page: "Massive brain damage, self-inflicted gunshot wound to the head."
"That's not a concussion!" I said over and over, ugly crying.
How many times I'd thought of ending it all, imagined turning a weapon on my own body. Here I am, alive. But Mike is dead.
Born the same year. Both of us homeschooled, attended the same college, took the same classes. Why did I survive?
Homeschool kids aren't supposed to have problems. We were an experiment, a departure from the rest of society. We were meant to be child prodigies, a new species. Our parents raised us in a utopia to be better than everyone else.
The Christian homeschool community perpetuates a culture of silence.
And the silence is especially strong surrounding mental health issues like self-harm and suicide.
Homeschool kids are not superhuman. We hurt. We get lonely. We need to talk about the dark things that bother us. We need to know that we are not alone.
The last words Mike wrote on his blog before he died still haunt me. I hear them in other homeschool alums.
"Because I love music, hate depression, and love therapy."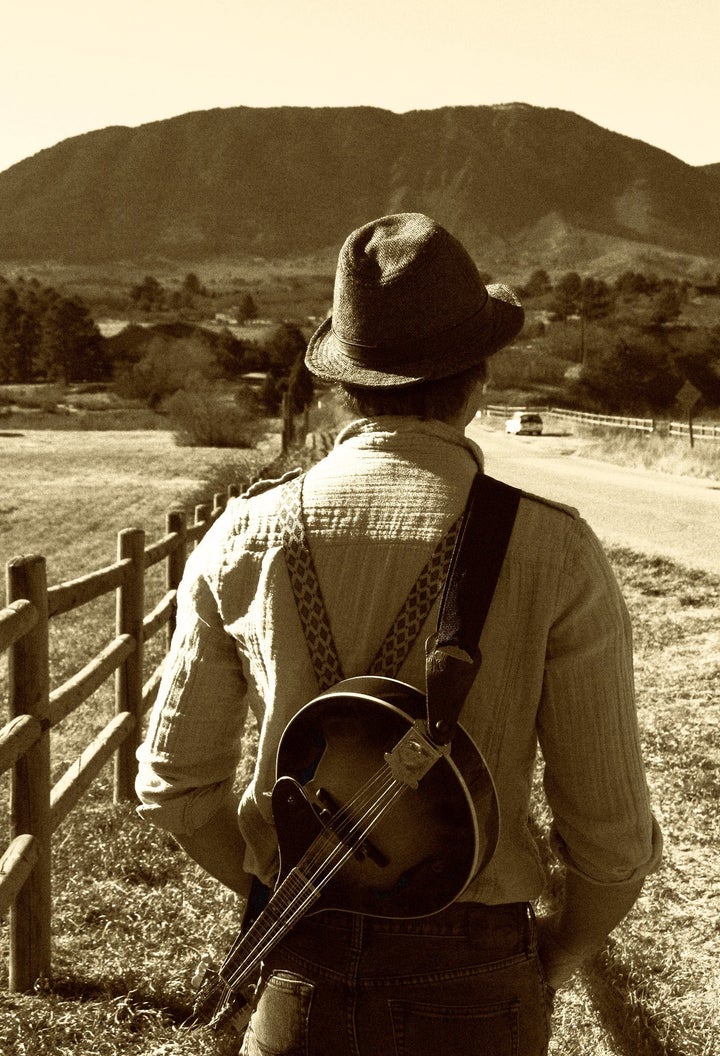 Support HuffPost
The Stakes Have Never Been Higher
Related
Popular in the Community