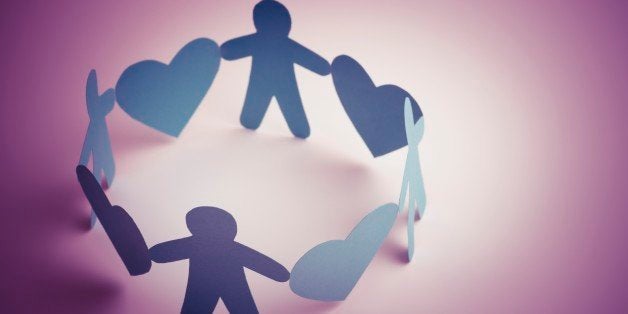 Practically everyone is somehow linked to cancer these days. Either through a friend, a family member, or if you're one of the 'lucky' ones you get to experience it yourself like I did.
Before cancer turned my world upside down, I've often heard about it but always felt immune to it. My thoughts at the time were, "It would never happen to me or anyone close to me." My thoughts now are "it can happen to anyone and everyone should be prepared for it." Much like robberies or natural disasters, we watch it all the time in the news, hear about it in our close community and sometimes even see it first hand, but never imagine it would ever fall upon us. But sadly our society has also become disengaged with the violence, or with what happens in another part of the world and carry on quickly with our lives after a mere moment of reflection.
I know that cancer is not the end of the world, there are thousands of survivors and fighters to testify to that -- I being one of them. Though it doesn't mean the end of life for some, the fear, the pain, the confusion, the loss, the emotions that come with cancer are still very real, very painful, and very scary.
My ultimate hope for cancer is that it will no longer be part of our lives, but I know that may be wishful thinking or at least a long ways off.
So instead I hope cancer sob and success stories aren't just used to sell treatments or products. I hope the races we run for cancer aren't just yearly events we participate in. I hope the stories of triumph and defeat do not only receive a response of joy and tears but perhaps action and a change of mindset.
I hope we don't become desensitized to cancer.
For those further away from cancer, my hope is that these stories will inspire you to look into prevention and live healthier. I hope through these stories you can extend more compassion and empathy to your friend, your relative or even a stranger.
For those affected by it, my hope is that you will share your stories in the most real ways so we can all try to understand it and learn from each other. Because there is in fact more to cancer than just chemo and PET scans. There's the before, during, after and everything in between that most people do not hear about or see. And that is where society needs to understand more of. Doctors may be doing their research on cures and prevention but our community needs to do more in learning how best to support and understand those that are affected by cancer.
This is my hope for cancer.