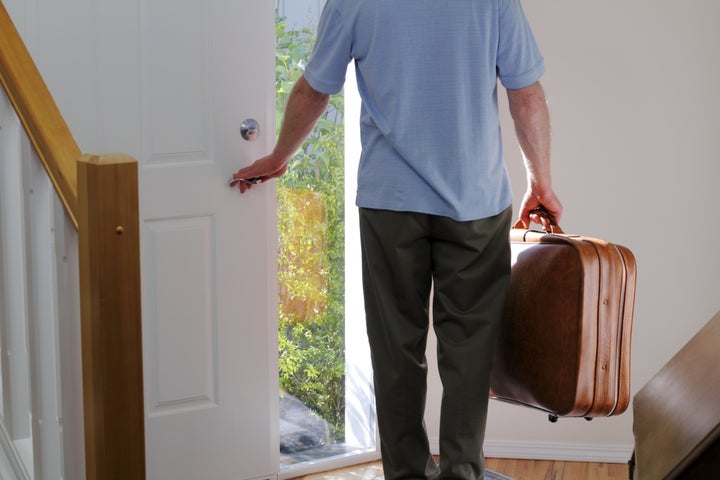 Here's is what not to do when your husband sits you down after 27 years of marriage and tells you that he has found someone else -- a 30-year-old, blonde Swiss pastry chef no less. Um... let's face it, there is no competing with that.
1. Do not wrap yourself in a blue Snuggie and take to your bed with a box of Captain Crunch, watching infinite hours of "Two and a Half Men." This serves no good purpose and those smashed Crunch Berries are itchy and apparantly attract bed bugs.
2. Do not set his Ferragamo shoes and Rolexes on the front lawn with a sign that says "FREE!" It is very embarrassing to have to go collect all these items from your neighbors when you get the cease and desist order from his attorney.
3. Under no circumstances drink a bottle of Cabernet at your married friend's house, back up into her tree, and then drunk text your ex ending every sentence with "mother fucker."
Here is what I recommend for dealing with the departure of a husband:
1. Get an attorney ASAP, but do your research. I picked my first attorney because she had the same name as the head cheer leader in high school that I idolized. One year and $25,000 later, I was no closer to being divorced then I was the first day I retained her. However, she did treat me to an endless pasta bowl at the Olive Garden once. Moral of the story, get referrals, get advice and talk to each potential attorney. Read up on the divorce laws of your state, know your rights and protect yourself!
2. Seek out support. Your married friends love you and feel your pain, but hello -- they're still married! Look for divorce support groups in your area, but beware of what I call the "Sad Sacks Divorcees." I went to one meet-up where everyone sat around at a table in a sports bar crying and reliving their stories. This will be enough to put you back in your Snuggie with a fresh box of Crunch Berries. If it's not a good fit, move on! I also did a few online groups, including a first wives social network. There you can vent, cry, act out, and read informative articles and no one can see your face.
3. Most importantly, take care of you. One thing I realized once I found myself alone is that I didn't even know me anymore. What were my dreams, desires, new goals? Take the time to figure it out. Believe me, I know how hard it is. I was married for 27 years to a man I met in 11th grade. I regret a lot of the things I did during our break-up, including horrible text messaging and acting out in front of my children. Above all, try and retain your dignity. This will pass and you will survive, whether you believe it now or not. Be able to continue onto a new life with your head held high. I can tell you from experience, a new world awaits you, and in time you will embrace it.