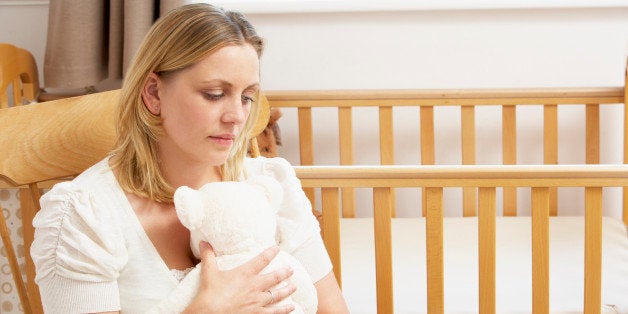 Reader Husband Sucked writes,
I am hoping you can help. My husband and I are having difficulties. We had a baby nearly 4 years ago and it was completely unexpected. There were fertility issues in my side, but suddenly after 10 years of marriage we were pregnant.
Anyway, I was super excited. My husband not so much, but we both agreed we wanted the child. After our baby was born my husband went through what I can only describe as a midlife crisis. For the first year and a half he did nothing for our baby. He just kept saying he wasn't ready and he was afraid of the changes. Which I totally understand. I didn't feel ready either! Because of his inability to rise up and still do what needed to be done, I lost faith in him. It was enough that we nearly divorced.
Today, I still struggle with trusting him because in the back of my mind I always think: will you be able to handle this? It's definitely impacted our relationship. I recently told him I still feel like I can't trust him to have my back and now we're stuck and what our next steps are.
Can you help us with what we should do? He does not want to go to couples counseling and I am just figuring out I need to get myself into individual therapy. Any advice would be welcome. Thanks.
I feel for you. It is so hard for couples when there is an unresolved issue that causes bitterness and resentment. This is called an "empathic rupture," which means a time when you needed your partner more than ever, and he just wasn't there for you. In this case, he was completely misattuned and self-centered, even if it came from anxiety and fear. I think your husband was struggling with male post-partum depression, and depression makes people just focus on themselves, as they don't have the emotional bandwidth to give resources to anyone else.
I think it is essential for you to recognize that your husband didn't have the capability to focus on you at that point, and he may in fact not be the type of person that withstands stress very well. He may be prone to anxiety and depression as well. I think it is important to realize that everyone has strengths and weaknesses. What are the positive things about your husband that have led you to remain with him? Even if he was disappointing as a new dad, is he a loving father now? Does he realize how abandoned you felt, and has he apologized? If not, I believe that this would make you feel a lot closer and more connected.
Your idea about couples counseling is a good one, because a skilled therapist can facilitate these sorts of painful and sensitive conversations. Read here about ways to convince your husband to go to couples counseling, and here about reasons that men in general shy away from couples work. Try your best to get him to go, but if he still refuses, then I do certainly think you would benefit from individual work. You need to process the anger and sadness that you felt when he betrayed you in this way, leaving you virtually partnerless at one of the most stressful times of your life. I also think that his emotional abandonment likely triggered issues for your from childhood, as most empathic ruptures do. Was either parent not there for you when you needed them? If you work through your grief about both the empathic rupture in your marriage and any lingering childhood issues, you may be able to focus on moving forward and creating a happy family for you, your husband, and your child.
Keep me updated, and till we meet again, I remain, The Blogapist Who Says, Empathy On Both Sides Can Help.
This post was originally published here on Dr. Psych Mom. Follow Dr. Rodman on Dr. Psych Mom, Facebook, Instagram, Twitter, and Pinterest.
Pre-order Dr. Rodman's newest book 52 Emails to Transform Your Marriage, and order her first book, How to Talk to Your Kids about Your Divorce: Healthy, Effective Communication Techniques for Your Changing Family.
Learn about Dr. Rodman's private practice, including therapy, coaching, and consultation, here. This blog is not intended as diagnosis, assessment, or treatment, and should not replace consultation with your medical provider.