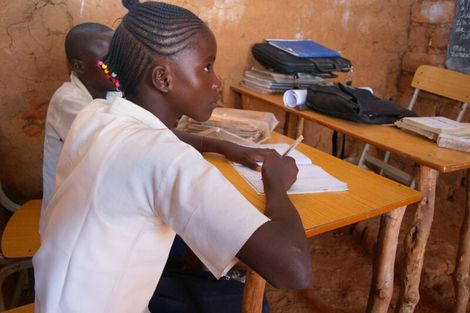 By Mariéme Jamme, Senegalese-Born CEO, blogger, technologist and social entrepreneur.
Growing up in a small village in Senegal, I remember having to wander the streets in 40-degree heat looking for old magazines and scraps that could help my temporary host-lady sell peanuts on a street corner. My attention, and that of all the other street children, was always captivated by a black and white television owned by one of the neighbors in the village. The television was our only source of entertainment and we would always fight over who got the best spot for watching those blurry images of politicians and religious leaders delivering their messages.
I wasn't sure what I was watching. But I know it killed time. It distracted me from pain, boredom and suffering.
Three decades later, the old black and white television is no longer my source of distraction. I now have the trendiest digital devices to keep me entertained and educated on a second by second basis. In fact, it's very useful for me to be so connected. Growing up in an orphanage in rural Senegal, I missed out on childhood education and didn't have the chance to go to school until I was 16. Therefore, being able to use websites like Wikipedia or Google to learn a word I have never heard of before at the touch of a button is a big advantage.
It makes me think, what if young girls growing up in villages throughout Africa and Asia were given similar digital devices to educate themselves? What if we created spaces where they could use those devices in safety, alongside their friends instead of sitting among strangers outside the neighbor's backyard, like I did?
I used to dream of having my own hut. My own space where I could hide and be safe. But I never dreamt of actually being able to bring my own technology in there - until I met Sarah Brown and learnt of Theirworld's vision to create safe spaces for underprivileged girls, giving them an opportunity to learn how to assemble computers and play Legos.
A girl is no longer just an object of development or a statistic. Many girls' empowerment programs today, like the one I'm embarking on with Theirworld, are measuring success by a girl's ability to code from Java to PHP, to play, make, create and build solutions that could give her a job and a meaningful place in society. This innovative vision is what got me excited to join this initiative alongside Zach Sims from Codecademy and Yonatan Raz-Fridman from Kano.
In the next fifteen years, I believe technology and finance will change the lives of millions of girls across the world, like it changed mine and that of my friends Barbara in Uganda, Ndeye Awa in Senegal and Lorene in Kinshasa - women who today are also helping to educate girls by teaching them to code.
A young girl growing up in Dakar, Lome, Kinshasa, Kampala or Togo today has more opportunities than ever to learn how to assemble a computer, or even to send a tweet. Despite the lack of investment and solid policies around STEM education, technology in Africa is enabling the lives of many young women and girls. But while so many programs around the world are looking at girls' education and empowerment, it's time to change standalone programs and allow technology to play a bigger role.
We've reached a new age. Tech innovators throughout Asia and Africa are now developing applications that address local climate change adaptation, health awareness and agricultural solutions. Why not include young women and girls in this process so that they too can play a role in the future of their economies?
It's true that young women are climbing the tech ladder by using technology. But they are being let down by institutional failures in their countries. By making, creating and building a new way of thinking around this subject we can help many women and young girls to engage with technology effectively. After all, technology and empowerment are what will help us create the women-digital-leaders of tomorrow.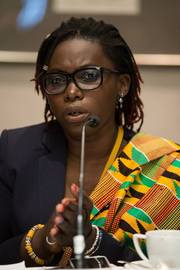 Recently named as one of the 100 most influential Africans, Mariéme Jamme is a Senegalese born-British businesswoman, who runs a technology consultancy business. She is best known for her role in promoting technology, good governance, transparency and a better education standard in Africa.
Calling all HuffPost superfans!
Sign up for membership to become a founding member and help shape HuffPost's next chapter