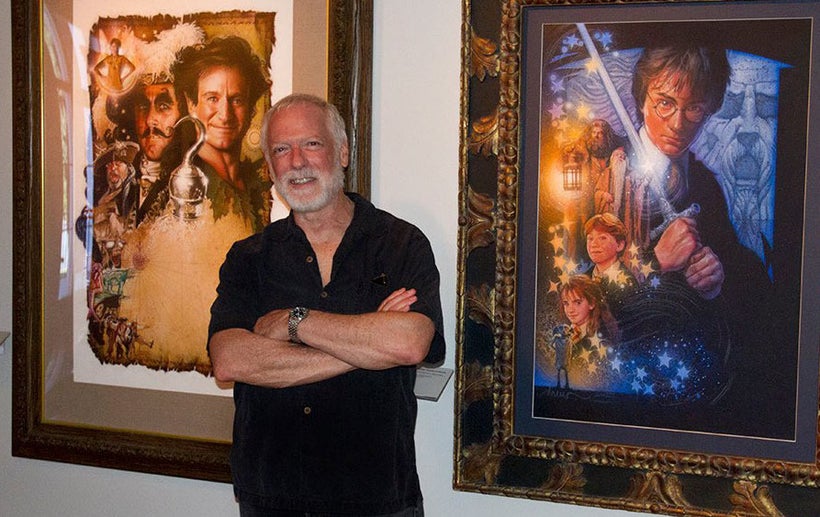 If you grew up on movie franchises like Star Wars, Indiana Jones, and Back To The Future, then odds are you have Drew Struzan's iconic movie poster artwork seared into your memory. Drew is one of the most famous and respected movie poster artists of all time and for good reason. It's hard to believe how many beautiful posters for so many beloved movies were hand painted by just one man. His work includes The Goonies, Big Trouble In Little China, The Thing, The Muppet Movie, Blade Runner, Coming To America, and Harry Potter and the Sorcerer's Stone. He is a master of portraiture and composition. His style is so groundbreaking that it has inspired generations of illustrators. Often, a recent film poster will be referred to as Struzanesque. But there is only one Drew Struzan and he is a true master artist. I was fortunate enough to direct the documentary about his amazing career and life titled, Drew: The Man Behind The Poster. It was an honor to make a film about an artist that has had such an impact on me since childhood and it's an even bigger honor to call him my friend. I recently caught up with Drew and we discussed a variety of topics including how he comes up with a poster composition, creating artwork for directors like George Lucas, Frank Darabont and Guillermo Del Toro, doing convention appearances, a recent meeting with Steven Spielberg, his thoughts on Jim Henson, and an upcoming concert based on his iconic movie poster artwork.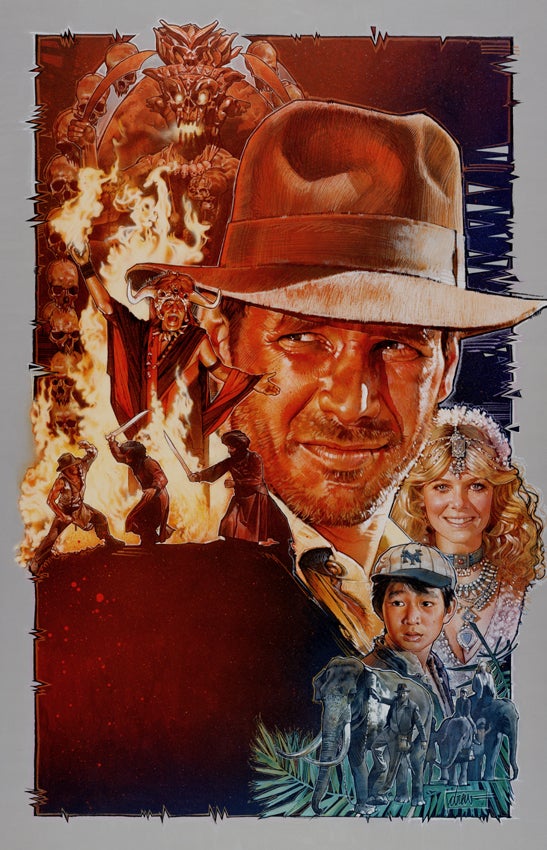 One of the things you are famous for is your innovative and brilliant use of composition. How do you come up with the composition for a movie poster?
Each one is different. They write the story and they make the movie and then I talk to the writers, producers, and especially directors and ask them, 'what would motivate you to spend a couple of years of your lives to make this movie? What is it saying to you?' And they will tell me why they did it and, in their expression, I immediately know what to paint. I paint the heart that made this thing. That's what I do, I paint the heart of the subject. In fact, I recently did that with Steven Spielberg. We had a meeting about something. I asked him what motivated him to make this new movie. The minute he told me, I knew what the poster had to be. Because it's true and it's beautiful. It's all the good feelings and good reasons for life, and boy do we need that nowadays.
So, you can see the entire composition of a poster right away?
Pretty much. Yeah, pretty much. I know what to emphasize. I'm very visual and not too verbal. I see it. I've done movie posters for all kinds of people and studios. We've sat around a table and talked for hours and I will come away with exactly what I want to do and it's always the first idea that's the best. Because the first idea is the purest response to what they want. That's never been hard for me. What's hard is when they don't like it. But I don't know what else to do other than the truth. The first idea is the easiest one to do because you believe in it. But that's not always what they wind up with because a lot of time they have their own ideas. And that's the one I have to paint because I'm a professional. And I'll do the best job I can and it won't leave the studio until I think it's a good representation of what they want. I'm not a stuck-up guy on my own opinions, I work for a living and I do it because I love my family and they need to eat.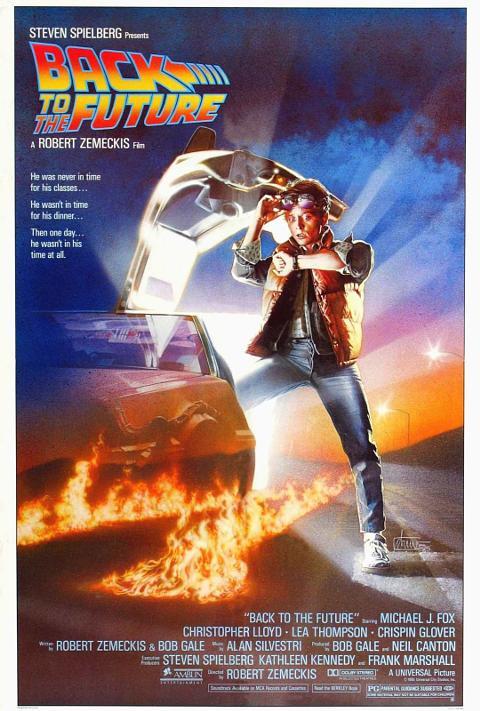 May I ask what project you recently met with Spielberg about?
That I can't tell you (laughs). But Spielberg and I are friends and we talked about old times. We hadn't really gotten together like that since I did the poster for Hook, so we talked about old times and new times and hopes and dreams. Then we talked about a project, but I'm not saying what it is.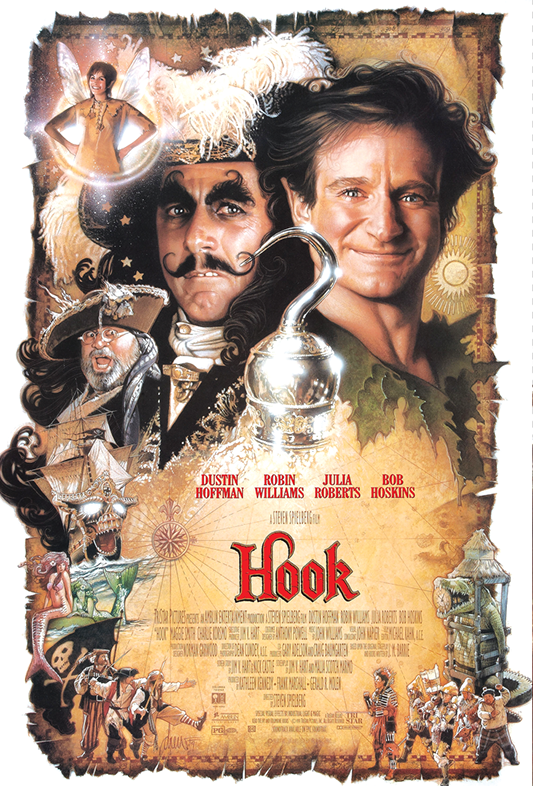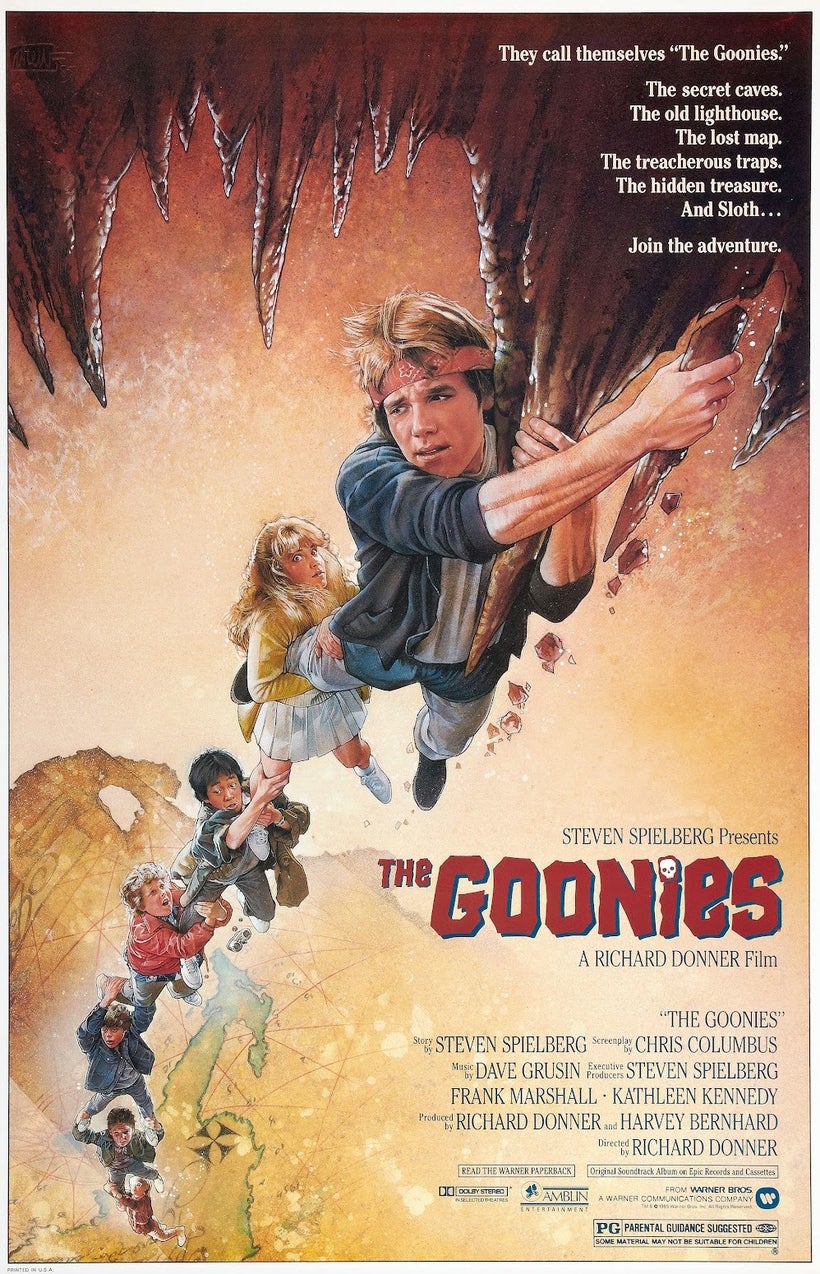 Are there certain directors like Guillermo Del Toro that will give you a lot of creative freedom on a movie poster because of the respect he has for you and your art?
That reminds me of a time we (with wife Dylan Struzan) met with Guillermo Del Toro. It was his first night back at home here in LA since he spent a lot of time in Spain making Pans Labyrinth. He showed us the movie his first night back. It was only in Spanish. We just watched the images because we couldn't understand what they were saying. And then we sat down with him and he asked us what we thought. Both Dylan and I said that there was only one thing in the entire movie we didn't get. He explained it and said he was coming over to the house the next day. We sat in my studio and talked about what he wanted me to paint. I had already been thinking about it all night. He had an idea he wanted to show me and I had an idea I wanted to show him. He asked me to show him my idea first. I took out a piece of paper and drew something that took me about 15 seconds. A little image of what I thought it should be. And Guillermo said "Perfect! Do it!" And that's exactly what I painted for the poster. If every poster could be that easy it would be a delight.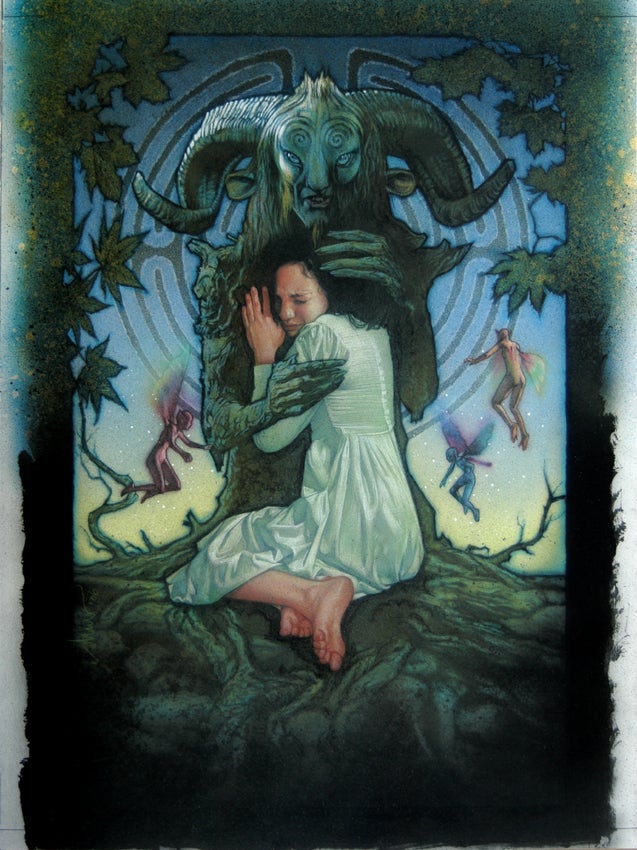 I would imagine that it must be great for you creatively to do posters for filmmakers like Del Toro, Spielberg, George Lucas and Frank Darabont because they are such visual directors?
You should be able to watch a movie and understand what it is about without hearing a word they say because it's a visual medium. The people you just mentioned like Darabont, Del Toro, Spielberg and Lucas, are all visual people. They have the same mind I have. They are artists. They are trying to show beauty and truth and goodness. And because they make those kinds of movies, they remain in our hearts and minds. They are telling us the best things about us. You heard what those directors said about my work when we made the documentary. And that's because they think like I do. They are wonderful. Give them a chance and they will make your life more beautiful.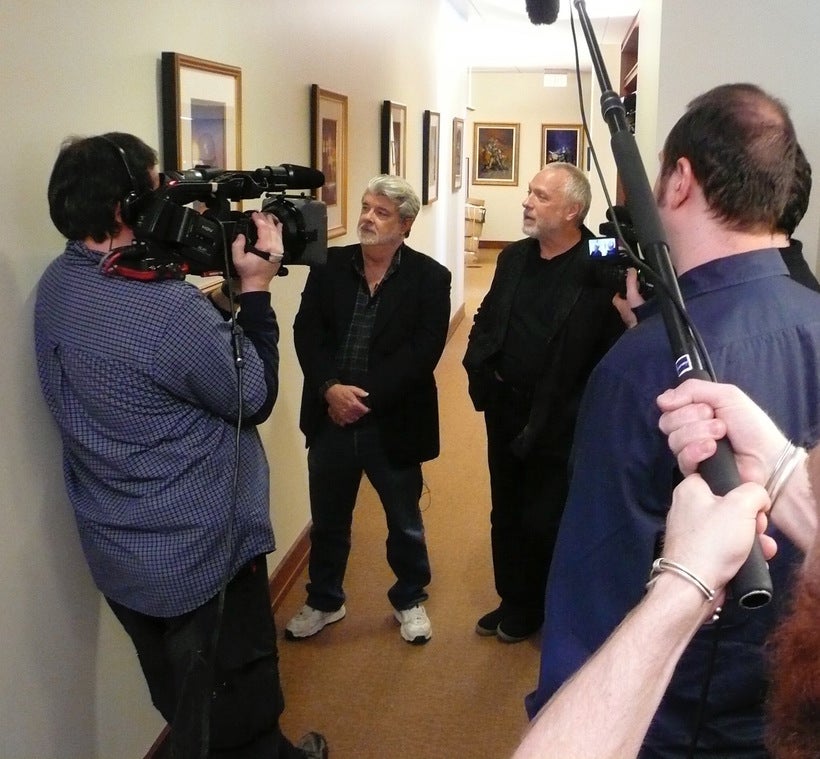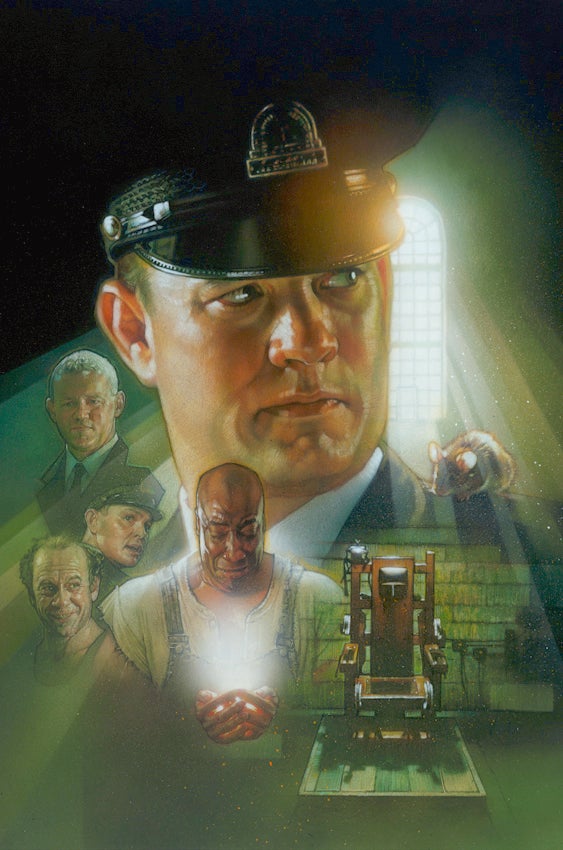 In the last year, you have started doing convention appearances and signings. How did that get started and what has your experience been like working with Ben Stevens and Galactic Gallery at conventions around the country?
We went out to dinner with Ben to get to know each other. He used to own several conventions and he sold them off. He's represented people like Harrison Ford, Carrie Fisher and Mark Hamill at conventions. He asked if I would like to do conventions with him. I said I don't know because at the time I was so sick. A year later he came back to town and says well have you thought about it? I told him that I was actually feeling better now and wouldn't mind because it sounded interesting.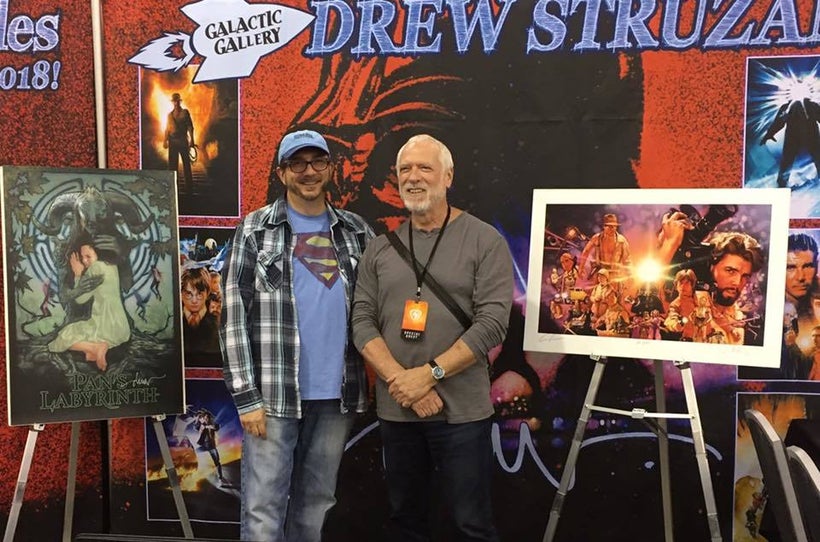 For the past year we have done conventions and I'm signing posters and seeing what they are all about. The delightful thing is that I've always worked in my studio alone, and now I'm surrounded by thousands of people and they are all so happy and kind to me. They tell me how I've influenced them and motivated them in their lives to do good things. I've been overcome by the generosity and kindness of people. I love meeting all these lovely people. We are having a great time doing them and the people are great fun.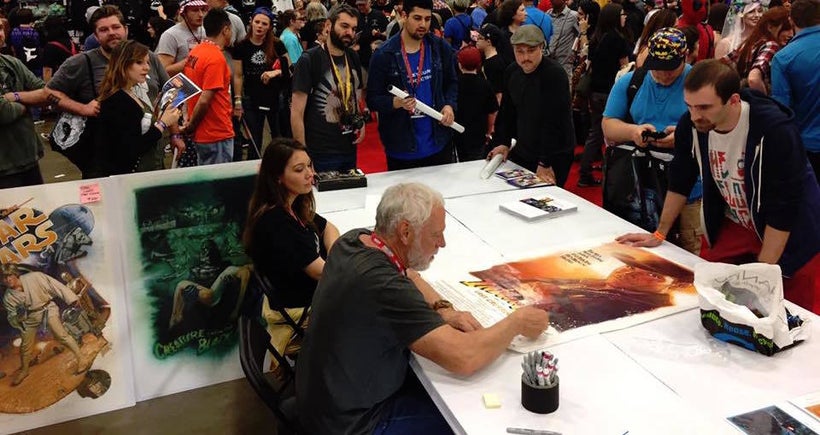 I'm very grateful that I got to be there when you met Anthony Daniels(C-3PO) for the first time at Boston Comic-con. I know you have spent time with Mark Hamill at a convention you appeared at as well. What is it like finally meeting and getting to know actors you've painted for Star Wars posters since 1977?
Yeah, I've only seen these people in 8x10 photos (laughs). I've never met them in person. All of a sudden, I'm meeting these actors that I've been painting for 40 years! It's a delight.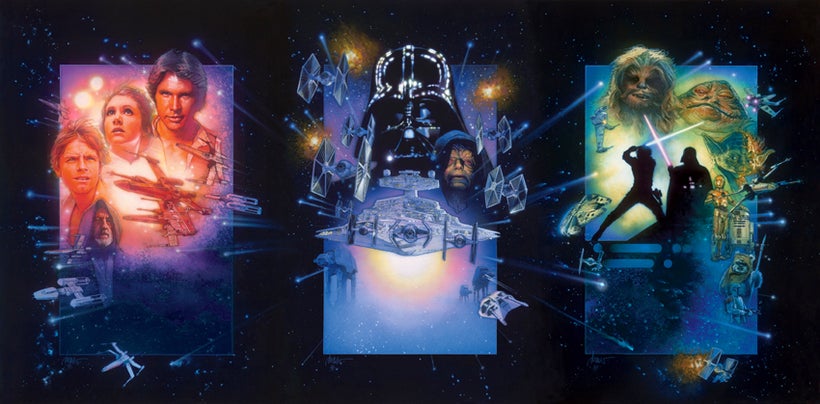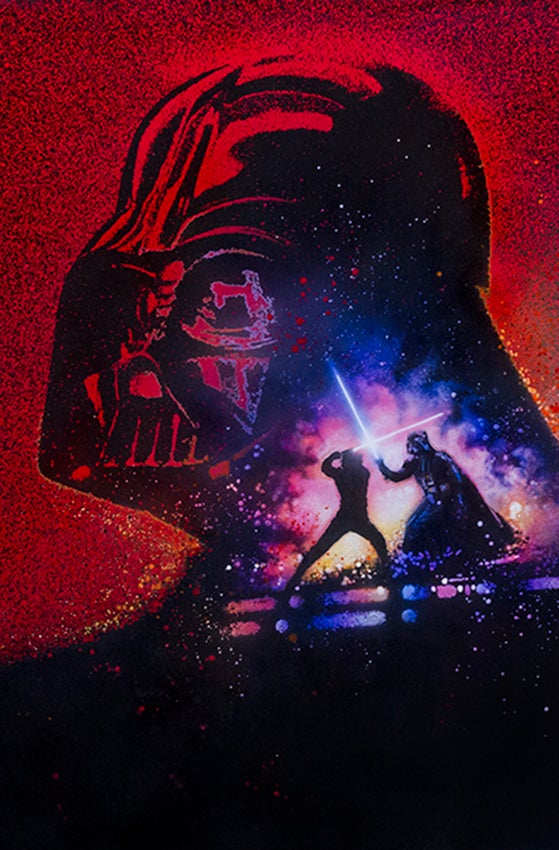 I was recently at an amazing Jim Henson exhibit at the Museum of the Moving Image in Queens, NY and they have one of your beautiful movie posters for The Muppet Movie hanging up there. What was Jim Henson like to work for?
When I did the first Muppet Movie poster, Jim Henson told me that I painted his characters exactly the way he feels about them. Jim was a really nice guy, he was a sweetheart. I knew a family that had a little kid that got really sick. I wanted to do something nice for the kid. I wrote Jim a letter and asked him if he could send the kid a get-well card. And right away, a get-well card came from Jim. It still breaks my heart thinking of Jim going so fast.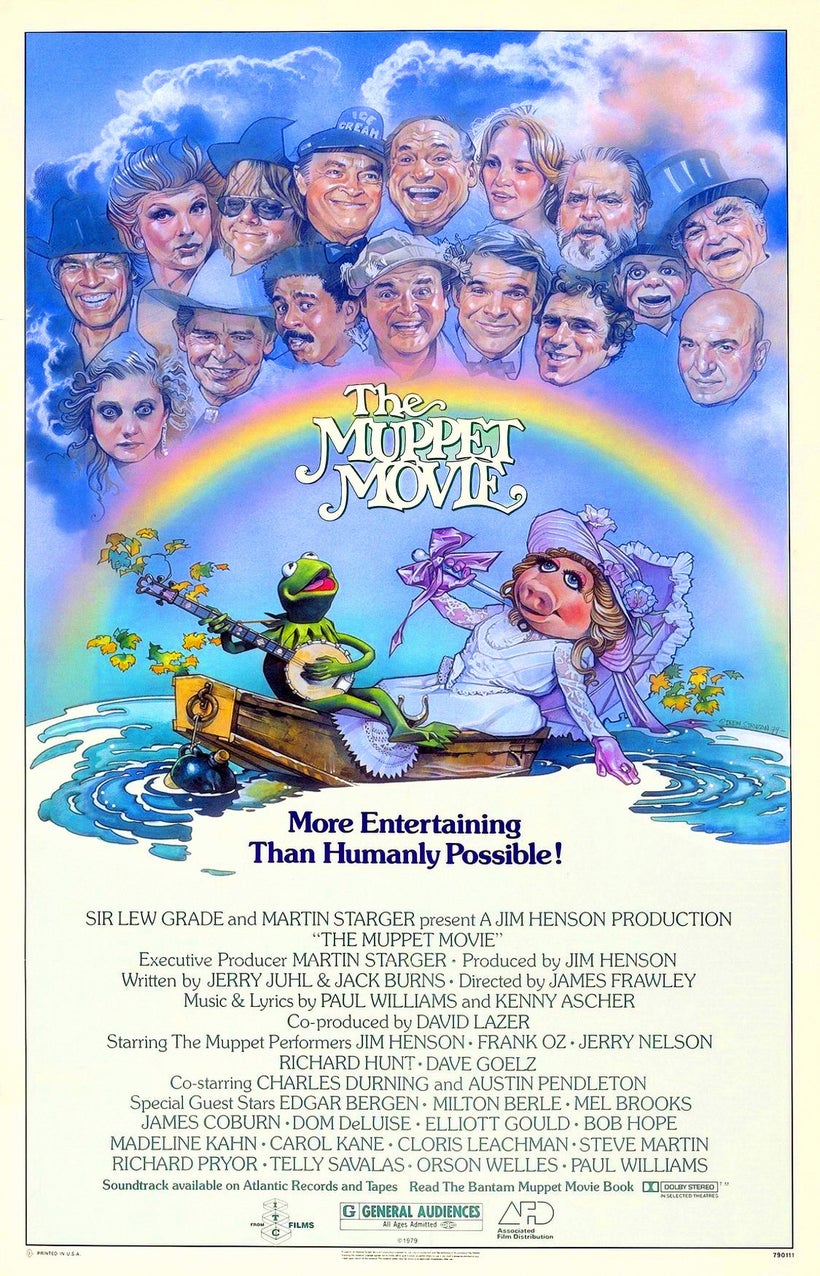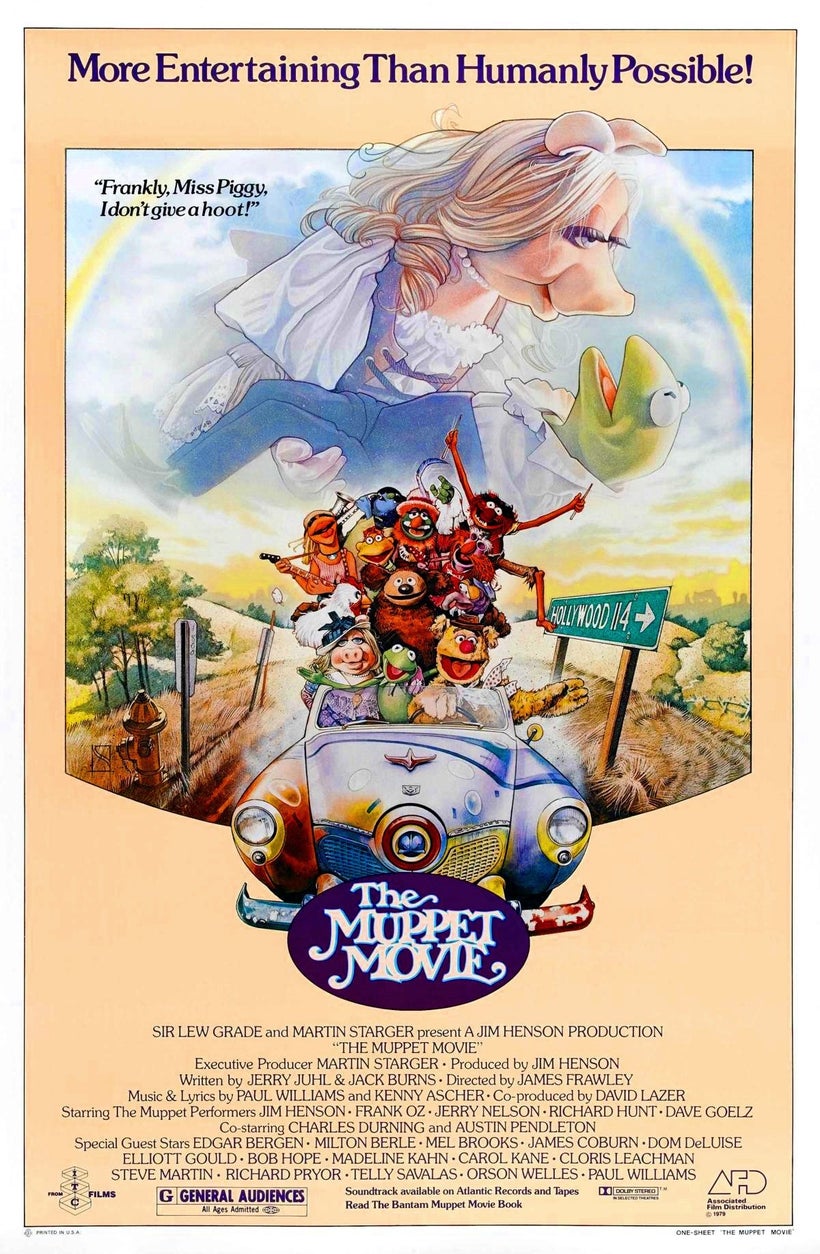 You developed an amazing style over the years for all your illustration work. When you paint for yourself do you use different techniques and materials?
If I'm going to paint for myself I want to do something different. I paint with different techniques, mediums and purpose. I've done a set of what I call my drive way or hose paintings. I get a piece of water color paper and soak it down and paint on it. If I don't like it I put it in my drive way and hose it down and it will wash 90 percent of the color away and then I take it back into my studio and paint it again. I'm not just painting. I'm scratching it and splashing it and doing all kinds of things, whatever the subject matter is crying out for me to do. It's freedom for me because now I'm not painting to the whims of someone else.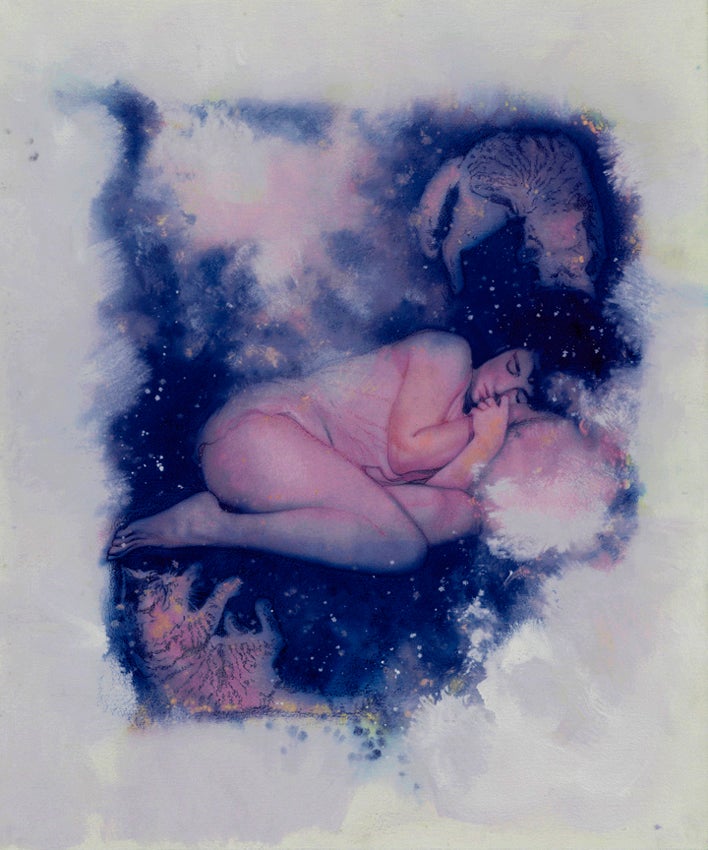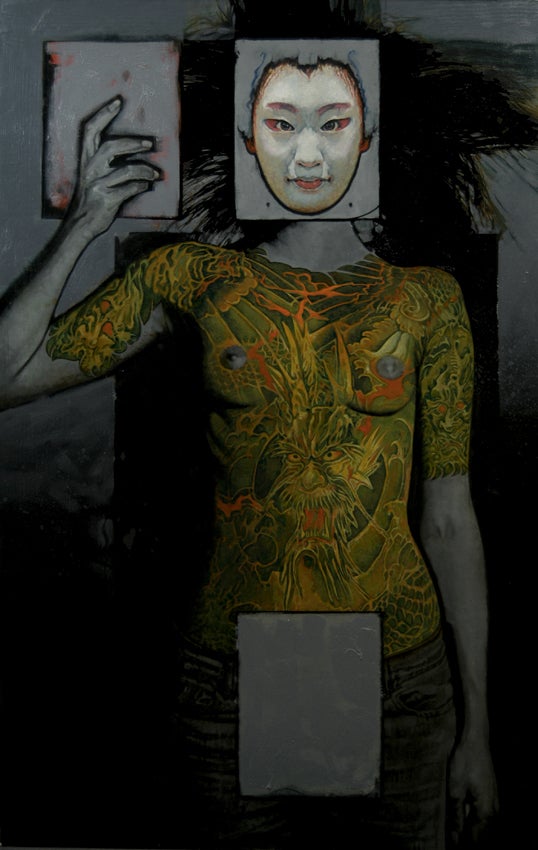 The Golden State Pops Orchestra are doing a concert called The Magnificent Movie Poster World of Drew Struzan in L.A. on Dec 1st. This sounds like a great event mixing your poster art with the music from the films?
Yeah, it's pretty cool. They called and asked if I wanted to do it and I said sure whatever you want. They are going to come over and decide what pictures they want to use. Whatever they need I can provide. I always thought it would be a lovely idea to play the music from the movies along with my pictures. That's pretty much all you need. And as soon as you see the art the whole movie comes back to mind and having the music with it will be a delightful experience I think. It's going to be something sweet.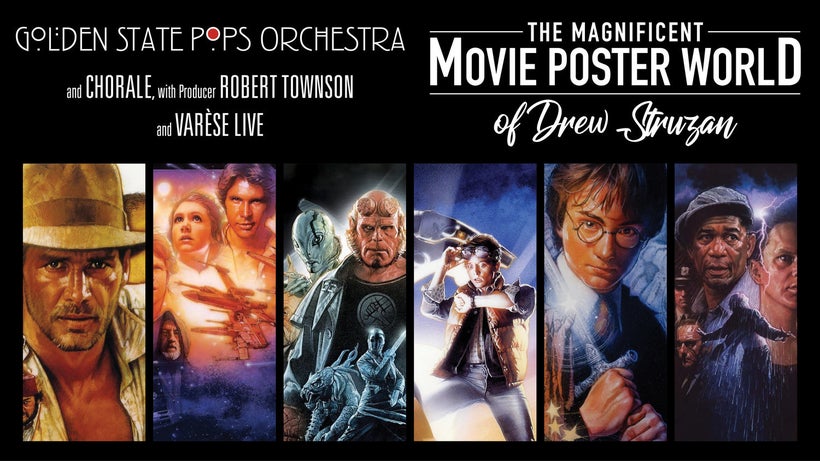 For information and ticket sales for The Magnificent Movie Poster World of Drew Struzan concert performed by The Golden State Pops Orchestra go to gspo.com. If you would like to purchase some of Drew Struzan's iconic signed artwork visit galacticgallery.com.
You can check out the trailer for the documentary, Drew: The Man Behind The Poster from Kino Lorber below. The film was produced by Charles Ricciardi, with cinematography by Greg Boas and Thomas Mumme, music by Ryan Shore, and edited by Jeff Yorkes. It features exclusive interviews with George Lucas, Steven Spielberg, and Harrison Ford.
To learn more about Drew's drawing and painting techniques you can purchase the DVD, Conceiving and Creating the Hellboy Movie Poster Art from reelideas.com. The preview is below.
I also want to thank, Dylan Struzan for all her help with this piece.
REAL LIFE. REAL NEWS. REAL VOICES.
Help us tell more of the stories that matter from voices that too often remain unheard.
This post was published on the now-closed HuffPost Contributor platform. Contributors control their own work and posted freely to our site. If you need to flag this entry as abusive,
send us an email
.