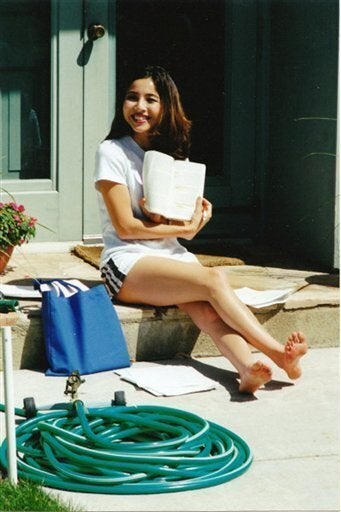 After the announcement of her eight-year prison sentence, American-Iranian journalist Roxana Saberi's attorney, Abdolsamad Khorramshahi, told in a telephone interview from Tehran that Shirin Ebadi, the 2003 Nobel Laureate will join the legal team of the case. Khorramshahi also said that he will appeal the sentence within the next 20 days. Roxana Saberi's attorney believes that in order to prove such a serious charge, the case must clearly show intent in the crime, and his client's case clearly lacks evidence of intent.
At what stage is your client's case?
Both Ms. Saberi and myself have objected to the verdict. We have the right to request an appeal. We have 20 days in which to offer our reasoning for refuting the charges made against Ms. Saberi. After we have submitted our appeal, the case can be reviewed by a higher court. We are waiting to see what happens.
Were you present when the verdict was announced?
According to rules and procedures, the verdict is announced to both the defendant and her attorney. Ms. Saberi and I were both summoned to the court to hear the verdict.
What was Ms. Saberi's reaction to hearing her eight-year sentence?
When she heard of the sentence, she found it unacceptable. She was shocked and distraught. It was totally unexpected for me, as well. I had provided the court with reasoning which would refute the charges, and I continue to hold to my belief. I will provide my appeal to the court in 20 days.
Would you say the evidence in this case was proportionate to the sentence issued?
According to Article 580, referenced in the charges, a crime is only ascertained when intent to commit the crime has been established. In this case it should have been proven that the defendant has knowingly committed acts against the regime. I could not ascertain such intent.
Where is Ms. Saberi held at this time?
She is in Ward 209 of Evin prison. She is not in solitary confinement. (Political prisoners are assigned to Ward 209.)
How was her psychological condition when you talked to her?
Naturally after hearing the verdict, her psychological condition was not good. I gave her assurances and I hope to see the verdict changed during appeal.
What are your plans for the appeal?
My approach has always been to defend my clients based on the word of law. I will continue to pursue legal avenues and legal arguments and serious follow-ups in order that I may help my client. After consulting with Roxana's father, Mr. Saberi, we invited Ms. Ebadi to co-represent Ms. Saberi during the appeal process. This was done at Mr. Saberi's request and it was met with Ms. Ebadi's and my agreement.
Related
Popular in the Community