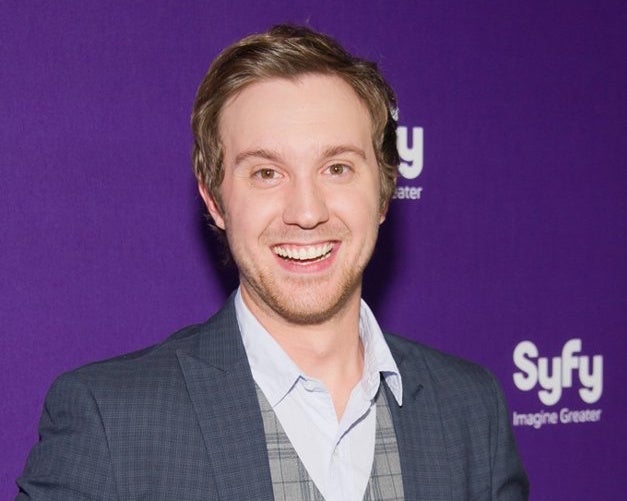 Actor Sam Huntington has been working steadily in Movies and TV since 1997 when he burst onto the big screen in his first co-starring role in the Tim Allen comedy, Jungle 2 Jungle at the age of fifteen. Since then he has starred in cult favorite comedies like Fanboys, Not Another Teen Movie, and Detroit Rock City. Sam was kind enough to take some time talk to me about his career, working on the beloved SYFY series Being Human, his experience making the underappreciated Superman Returns, and his new satirical comedy, Second Nature. It's a film about a mayoral candidate Amanda (Collette Wolfe) who uses a magic mirror to reverse the gender roles in her small town, to gain the upper hand on her womanizing opponent, Bret (Sam Huntington). As each experiences life in the other's shoes, they must decide which reality they prefer before they're stuck in the flipped world forever.
What was it like making Superman Returns and working with Director, Bryan Singer?
He's such a genius. He and I got along so well. We both shared a deep love of the character of Superman and I really loved spending time with Bryan. He was engaging, he was interested in all my thoughts and what I had to say. He's got an amazing eye and an amazing team around him that are able to execute what he wants. I can't speak highly enough of Bryan. I think he's a really great guy and a great director. Also being part of that film was absolute dream come true. For me it was a check off the bucket list. If I could have done anything when I was seven years old and dreamed of coming to Hollywood, Jimmy Olson is the role I would want to play. It was an absolute dream come true. I'm so grateful I got to be a part of it.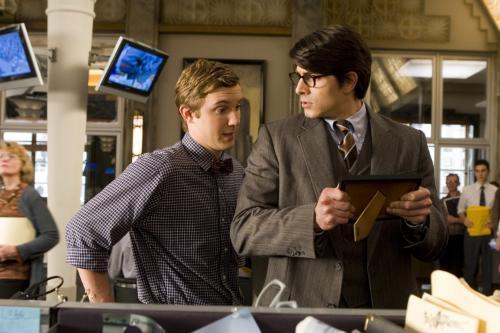 What was your experience like working with the cast of the fan favorite TV series Being Human?
They are like family. We were in the thick of it for four years together and have a bond that is so strong. Sam Witwer, Meaghan Rath, and I met during the audition process and we already knew that we were going to be close friends. We have the same disturbing sense of humor, a dark twisted sense of humor. We have a deep wonderful love for one another. Then Kristen Hager came in and completed the foursome. We were just so lucky. To this day I look back on making the show and feel grateful and lucky for being able to spend time with those people. It was tremendous.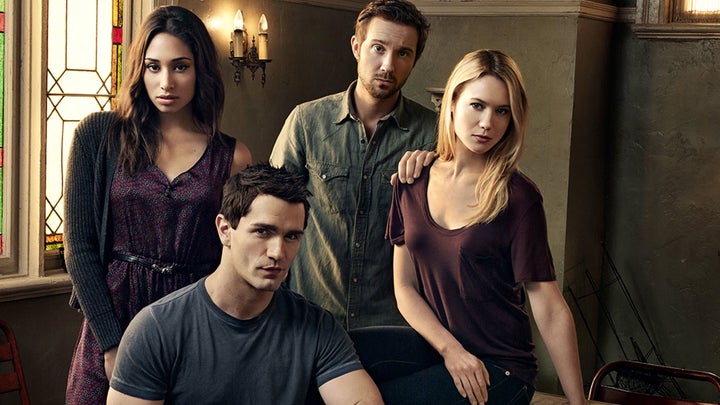 I recently spoke with famous Star Wars poster artist, Drew Struzan and I brought your name up and he said he enjoyed painting you for the Being Human artwork that he did.
Drew's the man. He and Sam Witwer are really close. Sam has the hugest man crush on Drew. It's so wild that Drew painted that wonderful piece of artwork. That was so f**king cool man. I only met him one time but he's a sweetheart and he was unbelievably cool to do that.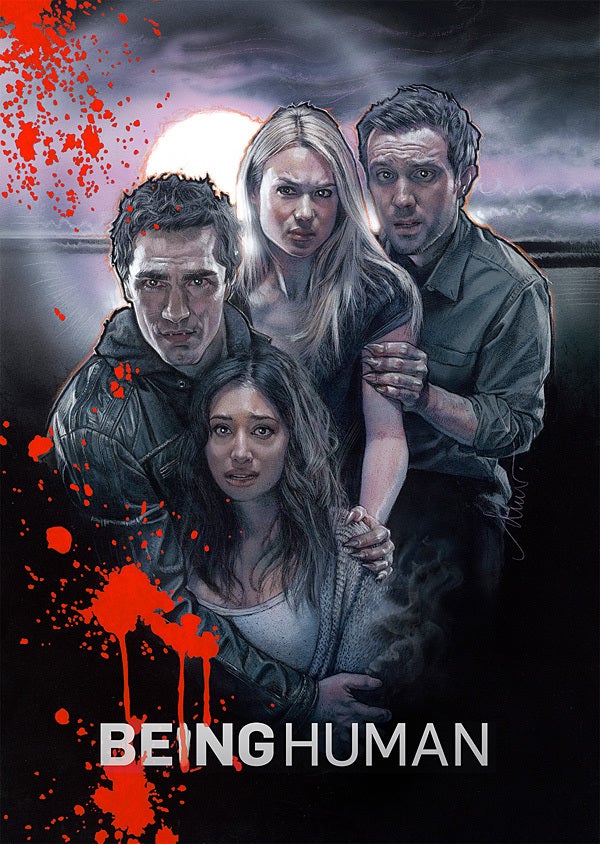 You have given such great performances in comedies like Fanboys and Detroit Rock City and now in your new film, Second Nature. Is comedy a genre you enjoy working in?
It's my preferred genre for sure. Everything I do has to have an element of humor in it. At the end of the day the way I feel is life is kind of inherently funny. There is rarely a day that I don't laugh out loud about something. So when the material gets too depressing I don't find it particularly honest or enjoyable to watch. In my viewing habits I like to escape. There is just so much horrible, horrible stuff happening in the world. So when I want to be entertained and watch a movie or television series I don't want to feel the weight of the world on my shoulders, because all I have to do is log onto twitter for that! I like making funny content because I think it's important for people to laugh and be distracted momentarily. It's important to obviously pay attention to what's going on in the world and to do what you can to change the world for the better. But when you're being entertained you should be able to smile.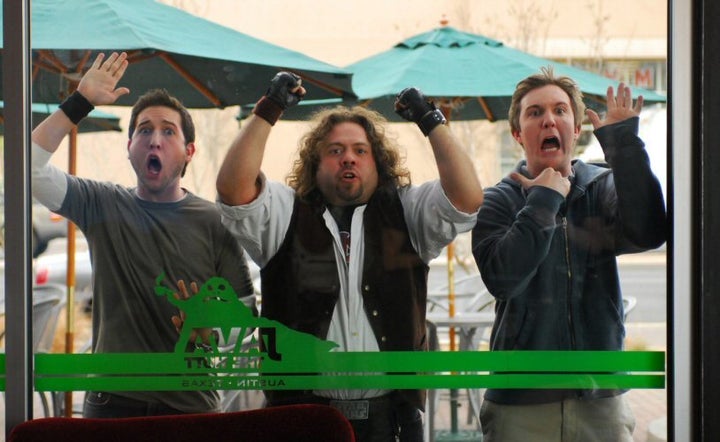 Your new film Second Nature does a great job of satirizing gender roles in our society but always manages to stay funny and charming. Was it challenging to keep that tone throughout the film?
In my opinion if we got too dense with that material we were going to have egg on our face. It was really, really important to me to keep it light and to keep it like we were in on the joke. If it was too politicized or too heavy handed we would just be preaching and that gets ugly.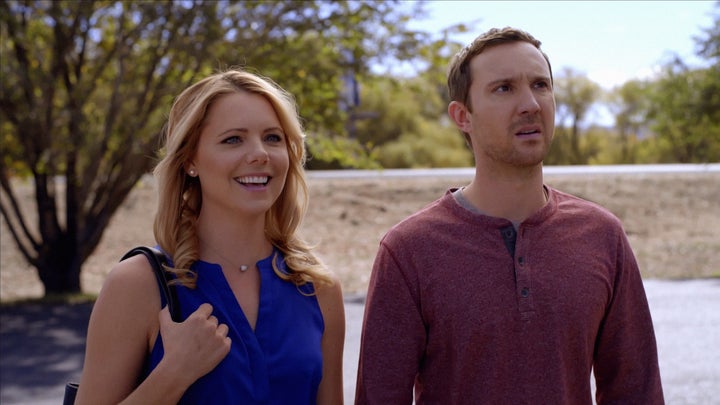 What attracted you to the role of Bret in Second Nature?
It was a bit of a step away from my comfort zone. He's a despicable misogynist at the beginning of the film. I generally get cast to play the kind of goofy everyman. And this guy definitely had a journey to go through, and that was appealing to me. Also the idea of working with Collette Wolfe who is somebody I had a tremendous amount of respect for was hugely appealing. And that paid off in a huge way because Collette and I got along so well and we worked really, really well together.
I loved Collette Wolfe in films like Observe and Report and Hot Tub Time Machine and you two do have great comedic chemistry in the film. Did that happen right away or did it take some time to develop?
I actually came in a couple days after they started shooting because I was working on another project. But the chemistry happened very quickly. It honestly happened that first day. We really fell into a wonderful stride. It's always great to work with someone who just gets it! And she's been a great friend to me.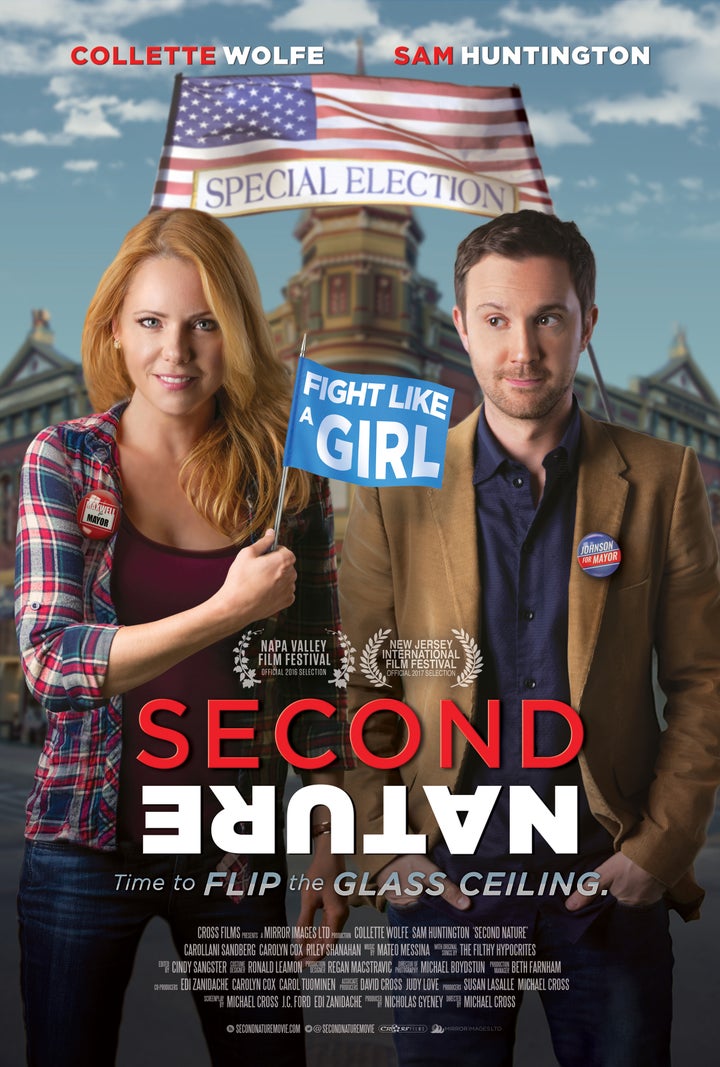 Sam's new movie Second Nature is currently available on iTunes, Amazon, Google Play, Vudu, Blu-ray and DVD. I personally really enjoyed this smart new comedy and highly recommend it. The trailer can be seen below.