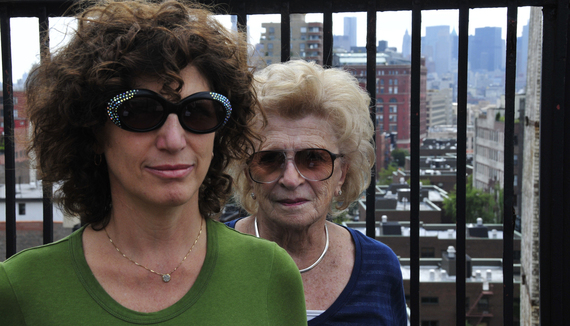 I have spent the last three years working intensely on a deeply personal film, a story I felt compelled to tell. Many people joined me in this effort in various capacities. Some came on board to help with organizing the massive amount of footage, others with editing, research, web development, social media and many other tasks. Our team ranged from top professionals to interns who were in school or recent graduates.
To launch the project we ran a Kickstarter campaign and raised our first funds from 200 backers. Over the next couple of years we raised additional funds through grants and private backers. We now had many people who supported the film and were eager to see the results.
When I started this film I had already made several documentaries, many for television and a few independent films, and had created and produced many non-fiction TV shows. I moved ahead in my career with passion and confidence, earning awards along the way. My years in television taught me how to work quickly and efficiently and turn around a compelling story in a matter of days.
Something had happened to me. My current film was not moving fast. Granted it was feature length with much more source material but there was something else slowing me down.
As I dug into my past, dug into my childhood diaries, I started to relive it. And all of sudden, I was no longer funny, outgoing, or sociable. Eventually, all of those who were working with me in my studio were done with their jobs. As I sunk emotionally, I welcomed my privacy. I was now the wounded girl from my childhood who was seething with anger. My fuse was short and I had lost my patience. I found myself in war almost everyday -- it didn't matter with whom. It could be the person who accidentally stepped on my heels walking up the stairs in the subway, or the taxi driver who cut me off on the streets, or AT&T over my bills or my mother for another critical comment (which I use to let roll off of me). I was always healthy but soon was diagnosed with an autoimmune disease. I knew in my heart that this was brought on by my emotional state. I found myself in the hands of western doctors trying to treat it without success.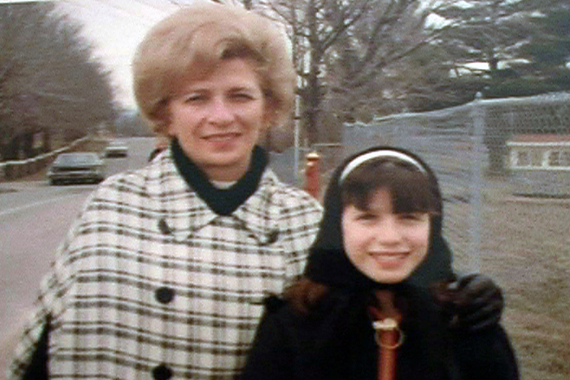 My sweet dog, who brought me so much love that I even made a film with her, had already passed away. My boyfriend and I often found ourselves at odds and decided to go our separate ways. And a dear girlfriend of mine for many years dumped me. I was shocked. I couldn't believe that my sweet friend who I always laughed with and loved traveling with was going to end our long relationship over something I said in a moment of pain. I reached out to her with letters and gifts but got no response. I realized she had made her decision and I was now out of her life. What was happening? What happened to the person people used to gravitate to, who they wanted to hang around, who brought people together, and was filled with love and good cheer? I was now so vulnerable that it took little for me to cry. I often found myself walking the streets and crying, hiding behind my dark sunglasses.

I related to every underdog I saw. I wanted to embrace every homeless person and did on occasion. My power drained out and I was now filled with fear and angst. What I never thought would happen, happened -- I lost my way, I lost my voice, I lost my confidence and all that was left was a bitter, supersensitive, depressed, raw version of myself. I wondered how I would climb out of the hole I fell in. I had a film to finish and many people were waiting for it.
I hired story consultants and editors. They often challenged my ideas and I was soon convinced they must be right.
I finally had a rough cut, but it still was not feeling right to me. I decided to host a feedback screening and filled the room with 20 top editors, directors and writers. Everyone had an opinion and my head was spinning. The film needed work and I searched for an editor who I hoped would be my savior. With no luck and time passing, I had no one else to turn to but myself. I sat alone for some weeks and worked on the film. I needed to get it done. I was feeling like such a failure. "Finish the goddamn film!" I would hear from my mother. "How is the film coming?" others would often ask. Granted, in my world of documentary filmmaking, two to three years is not a long time to complete a feature documentary. One has to stop and raise money and do many other things to move it ahead. But for the layman it sounded like an outrageous amount of time.
With the encouragement of an advisor, I put aside my anxiety delaying the completion of the film as best I could. And then something happened while working alone and not influenced by others. I allowed my voice to come out -- my voice, which I had silenced. I knew then that I had to change the tone of the film, lighten it up and restructure it. It all became clear to me. In a matter of three weeks, with the help of a fellow TV producer, my film had finally reached the place I wanted it to be. There was now humor and a strong message.
I did all it takes to finish the film including the sound mix and was now ready to show it to others. I arranged a couple private screenings. The reaction gave me confidence to go forward. I was most worried about the reactions from my mother and brother, and arranged another screening for nearly 100 people including them. That evening could not have gone better - there was even a standing ovation. It was a huge relief for me to have their blessings. Now I could release the film widely knowing I would not be offending them.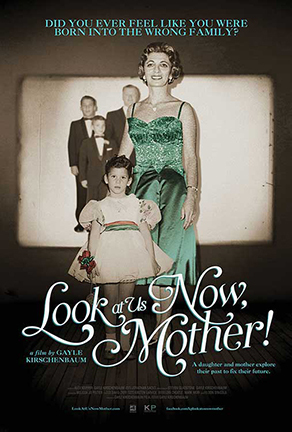 I am getting my power and humor back, and know I will be stronger than I was before. I can feel the anger leaving and being replaced by love and gratitude. After being treated for my autoimmune disease by many western and eastern doctors and healers with no success, I have learned how to heal myself and my illness is nearly gone. This, to me, is the greatest gift I have received. I am convinced when we fall down and lose our way there is a reason. It is an opportunity for us to grow.
I am now ready to embrace the world and shepherd this film out and turn my attention away from me to others and give all that I have learned. Life is an exciting journey I am so grateful to be on.
Popular in the Community