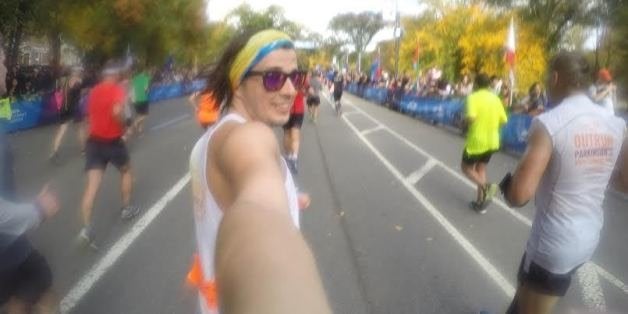 From elementary school all the way through undergrad, I had always had some sort of sport or exercise as part of my life whether it be soccer, surfing, or skateboarding. Never during this time did I have running. I viewed running, like many do, as something for crazy people and I only did it because I was required to for soccer. I was never like, "Oh, I'll just go run 10 miles" because it sounded fun. Then I hit graduate school.
With the strange schedule, the long days, constant sitting and staring at computer screens, and, let's face it, the weight I put on, I knew I needed something... but team sports weren't an option, South Florida isn't exactly known for its incredible surf, and skateboarding in the area sounded like a death wish. The solution was simple. It was time to attempt to embrace running with its flexible schedule, ability to do it anywhere, and that far off goal of running a marathon at some point.
One ultramarathon, four marathons, six half marathons, countless 10K and 5Ks later, it is safe to say I am a runner, and that running has given me a much deeper purpose. Taking on that first half marathon and marathon were selfish. I wanted to prove to myself that I could. I ran that first half marathon in November 2012 and that first marathon in January 2013 entirely for me. After completing those races and proving to myself that I could complete the distances, I figured that I could and should do more with running than simply moving my feet up and down for 5K, 10K, 13.1 miles, 26.2 miles. That was when my search for a less selfish reason to run began. Not long into the search I realized I had the perfect reason to run... in honor of James Kerrigan -- a World War II veteran of the Pacific, a man who once sold California sand to Saudi Arabia, and most importantly my amazing grandfather who had passed away six years previously after living with Parkinson's Disease. Once I figured this out, the only question left to figure out was, what organization would I run for and fundraise for?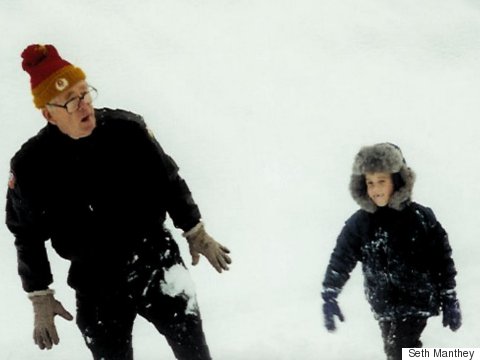 Insert Team Fox for Parkinson's Research, the grassroots community fundraising program of the Michael J. Fox Foundation. What better way to honor my grandpa than to run with an organization working towards preventing, treating, and curing the disease that impacted the lives of so many in my family. So with a few emails sent and my next marathon registered for, I was set to be a Team Fox athlete. Little did I know at the time that the choice of running with Team Fox would end up leading to some major life changing moments, but I'm getting ahead of myself. For that second marathon, the Walt Disney World Marathon in January 2014, I had a few goals: 1) run the whole thing, 2) honor my grandpa by running with Team Fox, and 3) make sure to get a few pictures with Mickey Mouse to use as thank you cards for everyone who donated on my behalf to Team Fox. Fortunately, I managed to achieve all of those goals or else I may not be writing this today out of what would have likely been the end of my short running career.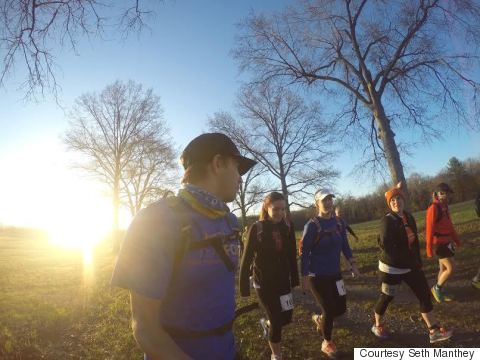 Fast-forward a few months, and after I had also sent along some of the race photos to Team Fox at their request, I get an email from a friend who had donated to my fundraising efforts saying that my picture was in a Team Fox flyer. So once I got home I checked my mail, and low and behold, there I was standing right next to Mickey Mouse announcing that Team Fox officially was going to head to the 2015 Walt Disney World Marathon Weekend. Right then and there I knew I had to go back for my third marathon, because when you are the advertisement you kind of have to, right!? But this time I didn't go back to just run the marathon... I decided it was time to step up my game and take on the Dopey Challenge, which is where you run a 5K, 10K, Half-, and Full Marathon (48.6 miles total) over four days, respectively. More important than that though is this was going to be the first time I met other Team Fox athletes and Team Fox staffers. Let's just say upon meeting this variety of people, there was an instant bond with many. A bond that was strong enough to convince me to sign up to run a 50 mile ultramarathon with Team Fox, not long after having completed this Dopey Challenge.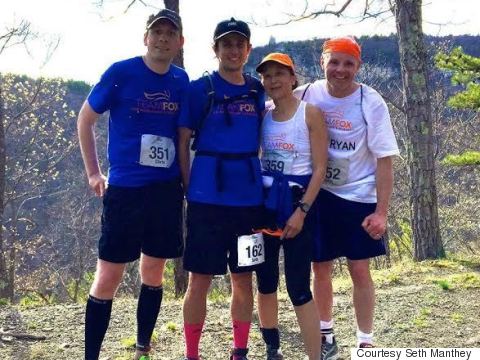 The Rock the Ridge 50 Mile Challenge is where I realized that I was no longer just running with Team Fox to honor my grandpa and my grandma who served as his caregiver until his passing. It was during this race, where I ran alongside other Team Fox athletes who were running for their fathers, spouses, and even to find a cure for themselves, that I realized the impact of my running and fundraising was having on the lives of so many. It was during this race, running with many of whom I had gotten close to on a personal level, that I realized I was running for family. So when the opportunity came to run the New York City Marathon with Team Fox I didn't hesitate to say, "oh heck yes!"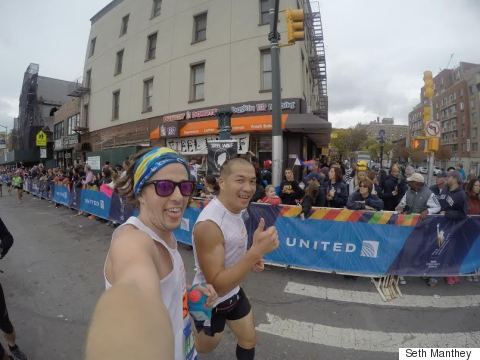 On November 1st, 2015, I became one of 130 members of Team Fox to take on the streets of New York City, and while running a marathon is never easy, between the amazing crowd spread throughout the course and the deep sense of purpose for my running, the miles just seemed to slip by. With members of my Team Fox family out lining the streets around Mile 7, Mile 18, and Mile 23, I knew that even if I wanted to quit at any point, they would be there to help me up, push me to keep going, and greet me with smiles, hugs, and cheers, like family. Right before NYC, someone asked me if I would ever consider running for another charity and I quickly said no without even fully thinking through my reasoning. Following the NYC marathon I know why I was able to answer so quickly; because I've realized that while I started and continue running with Team Fox to honor my Grandpa, it now has become much more than that. It is now running for my family; for Chris, Joyce, Bill, Andrew, John, Jacqui, and everyone living with Parkinson's Disease; for Cherryl, Heidi, Annie, Barbara, and everyone caring for someone living with Parkinson's; for Mike, Stephanie, Nicole, Mary, Jennie, and for everyone who loves someone living with Parkinson's; for Gwen, Libby, Jeanne, and everyone who has lost someone to Parkinson's. Since Team Fox has become family and until there is a cure, I will continue to do everything I can because with family, like Stitch from Lilo and Stitch said, "family means nobody gets left behind or forgotten."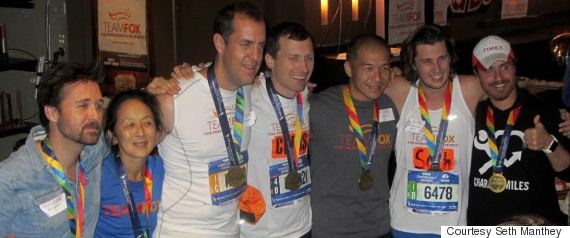 Related
Popular in the Community