I have always wanted to be a dad. I was inspired by my own parents, who created a life in New Orleans (with my two younger sisters) that was as warm and sweet as the beignets at Café du Monde. My sisters and our parents and I did everything together. We went to movies, we talked, we hung out. We enjoyed one another's company, and we still do.
At 32, I married Ellen. When we had children, we set out to make extraordinary people. Today our sons are intelligent, kind, generous young men, quick to defend those who cannot defend themselves, and even quicker to find good in our hard-edged world. As they have grown, so have I.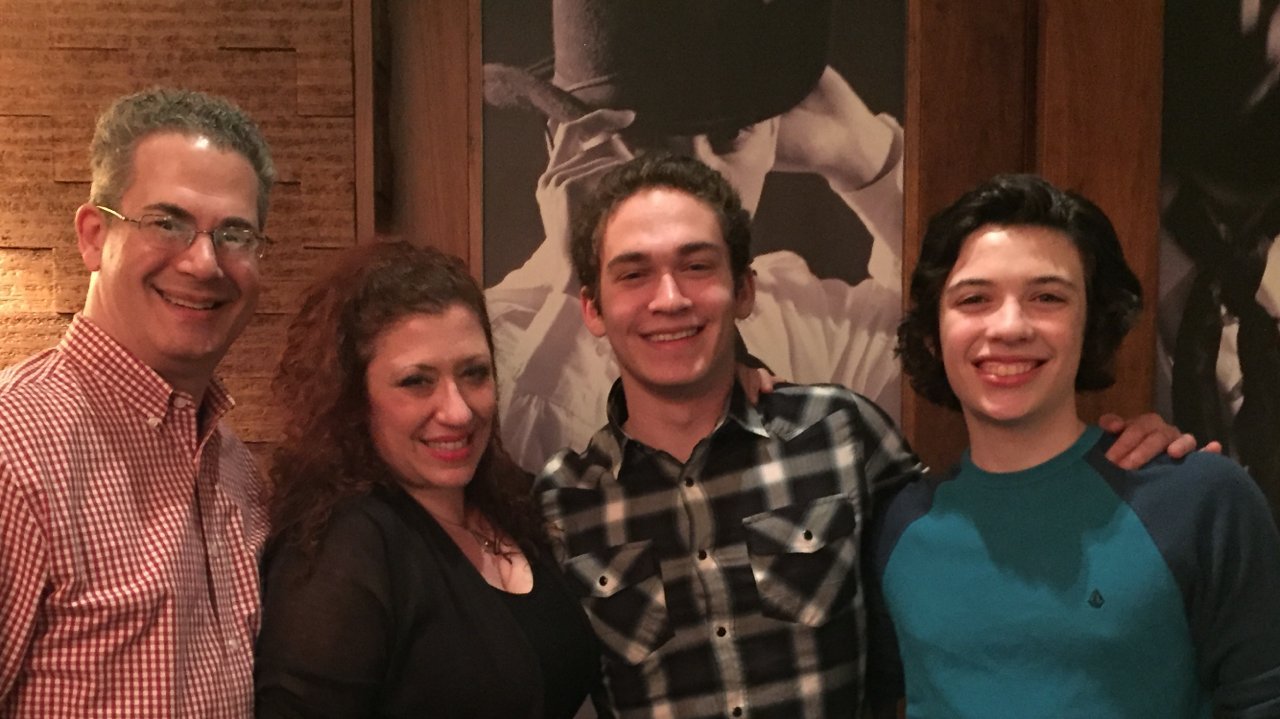 At the age of 48, I began to evaluate my life in a new way, grappling with the idea of family and thoughts about marriage and parenting.
The cause for all this questioning? In 2010 I began to feel that my sexuality was shifting. After a course of events that forced me to ask hard questions about myself and my life, I realized I was interested in men. My love for Ellen didn't vanish, but now there was this curiosity. And more than curiosity, real interest.
You can see my dilemma. I had a wife I adored. Kids I was wild about. It didn't make sense to me. I'd grown up expecting to be a husband and father forever, and I was happy to be. That was my personal standard. But what if I were gay? Would I lose my family? Would Ellen take everything from me, even my children?
I was faced with a choice. I could try to bury these intensifying feelings and somehow power through a growing depression, day by day, for the rest of my life. Or I could have a series of affairs, dalliances that might satisfy these new feelings. Of course, that would mean lying to Ellen, to everyone. I would not be living a lie; I would be a living lie.
I had to tell her what was going on. She was as worried as I was. What did this mean for our family? With her support, and though I don't drink or use drugs, I went into rehab for five days in an effort to unplug, reboot and gain some perspective. For two years afterward, we saw therapists together, focused on finding a solution.
Finally, on a stormy night, we admitted that the solution was to separate. It wasn't what we wanted, but it seemed all we could do. Watching Ellen's anger and sadness, I was desperate to make it all go away -- but how? The next day, weeping as we raked damp twigs and dead, crackling leaves, I told her I didn't want to be divorced. I told her I loved her. "I know you love me," she said, "and I love you. But it's not just about love. It's also about desire."
We decided to go in stages. We would separate but stay in our house, at least for the time being. I would live in the guest room, but first we had to tell the boys. What would they say? By then I knew that Ellen wouldn't take them from me -- but would they take themselves?
Quietly, deliberately, we told our sons we were separating. We told them we were not angry, that we still loved each other, but that I had come to realize that I was gay. We told them how important it was for us to be true to ourselves and courageous enough to live authentic lives, no matter what.
Jeremy, at the time 16, spoke first. "Can you and mom just promise me you won't date the same guys?"
Ian, 12 then, said he was afraid everything would change. I told him I was the same man, the same dad, that I'd always been. He asked if he could spend some time thinking in his room. Later that afternoon we took a drive, and I asked him how we were doing. "I'm really proud of you for telling me the truth," he said, then added, "And I'm really proud of myself that you were able to tell me the truth." And that, really, was that.
Two years later, in December of 2014, Ellen and I divorced. It was collaborative. Both our lawyers noticed that we cared more for the other than we cared for ourselves, and I was happy that my love for her was obvious even to strangers. My "crime" was seeing my own sexuality change, like a rug pulled out from under me. From the start, Ellen understood that this was no one's fault. For that I will always be grateful to her.
Nine months later, we sold our house. The last morning, there was a lot of crying in those empty rooms.
Jeremy is away at college now, and Ian's in high school. I see Ian and speak with Ellen almost every day. We're both dating. We share a great deal of love and respect, and we've become the best friends we started as, when we met while commuting to New York.
In the end, my family has not come to an end. If anything, it's growing, and it will grow again when Jeremy and Ian find people to spend their lives with. I love that.
I think it's odd that we're required to get a license to have cats and dogs, but not to have children. There's no training for parenthood. We just make it up as we go. Still, my sisters and I have managed to build within our own families the same closeness with our own kids as our parents did with us. I'm lucky to have been raised by parents who understood that parenting is both a journey and a partnership, and that family isn't just where you go when there's nowhere else to go. It's where you begin.
REAL LIFE. REAL NEWS. REAL VOICES.
Help us tell more of the stories that matter from voices that too often remain unheard.