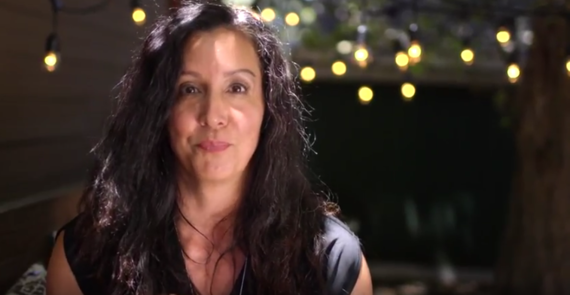 It's a crowded marketplace and the competition is fierce. I learned this the hard way a few weeks ago when I decided to submit to be a guest on the extremely popular daily podcast, Entrepreneur on Fire with John Lee Dumas. With over one million downloads a month, it would be a huge win for TheShuuk.Com if I made it on.
When I clicked on the link to submit, I was thinking, "Obviously they'll pick me. I have tons of knowledge and experience to share. The Shuuk plays in the entrepreneur and innovation space so definitely a fit. It's a duh!"
Have you ever thought that? Clearly you are the right product for them to pick up off the shelf? Obviously you are the service provider they should go with? Isn't it clear to everyone?
But, when I clicked "go to submit form" I got an oversized hand slap into reality. At the top of the form it stated that the podcast gets over 300 submissions...a month. That's 3,600 submissions a year for only 365 guest slots. Dang, I've got some competition.
I bet each person submitting is thinking that they are the obvious choice, like me. Now I'm getting nervous. If I don't do something that is peppered in innovation to stand out, I may not even make it into the maybe pile. They may not even notice me.
I paused and asked myself, "with the information he needs from me, what can I do differently to give myself the competitive edge over the 3,559 other submissions?"
I combed through the questions and asked myself something that I hope you are asking every time in your marketing:
"How would everyone else do this?"
Then I ask myself, "How can I do it differently?"
In a cluttered world, it's those that dare to do the unexpected, the opposite of everyone else, that rise to the top.
Think about your favorite products or brands. Chances are you noticed them because they surprised you. Because they did something innovative and unexpected.
Then I found my opening. One of the lines asks you to submit a 60 second video about your aha moment and how you turned that into a business.
Answer to the first question: Most people will prop up their iphone, hit record and take a video of themselves talking about their aha moment.
Answer to the second question: I could do that or I could do a campy reenactment of the aha journey and include some subtle elements to make it stick in his mind.
And so I rallied my videographer to create this...
And that is the power of innovative thinking. What are you doing in your business that stands out from the competition?
I'm doing handstand pushups in the grass as I write this, because this morning I received the email, "you've been accepted!" This is a big win for my business and community. Woot!
What are you doing to be innovative? Are you willing to take the time to think about what everyone else is doing and then do you have the chutzpah to do the opposite? Are you putting the energy into surprising your customers?
I hope this story inspires you to think differently about all your customers touch-points and how you can rise above all the clutter.
We tape in November and the minute I have the release date you better believe I'll let you know.
Writing this article is part of my dastardly plan to continue to do the unexpected as I gear up for Entrepreneur On Fire. I wanted to not just do the typical "hey look at me marketing plug", but also pull back the curtain so the world could learn from the journey.
So let's help each other get out of "like everyone else" thinking. Share how you innovate, surprise, and do the opposite in your business in the comments section below.
REAL LIFE. REAL NEWS. REAL VOICES.
Help us tell more of the stories that matter from voices that too often remain unheard.