At first thought, one may think that Chrissy and Miah are little girls, but despite the advice of family and the number of concerned stares I get when I call their names in public, I continue to refer to my twin boys Christian and Jeremiah as such. Although at age 6 and in the first grade, they are growing out of their adorable "baby names," and it is increasingly hard for me to come to terms with the fact that I'm barely 28 years old and already I've been a mother for over six years.
Friends of mine are finishing dissertations, taking the bar exam, dating, and planning weddings, while I'm balancing single motherhood and a nine-to-five, and have added karate lessons three times a week to my list of things to do. I'm tired, but I made my bed so here I lie.
It started with a stomach ache in Accra, the capital city of Ghana. I was on study abroad my senior year in college. When I learned I was pregnant, my mother told me I ruined my life and would never amount to much, my father said he was disappointed that I was a quitter but a baby was a blessing from the heavens, and my friends said "I always thought you were smarter than that."
On my return from Africa, four months pregnant and two days before Christmas, I stood before my parents in their bedroom.
"What's your plan?" my mother asked with folded arms.
"I'm going to finish school in May. I'll get my own apartment. Then a job, and a Ph.D just like I planned. Maybe Columbia. I like Teacher's College."
Then after I graduated and moved with my newborns to New York City, two hours away from home, I tried to muffle the sound of dissent with my babies' crying, and Chaka Khan's "I'm Every Woman" in the cd player. But I still heard voices of disapproval replaying like a broken record. "You're moving to New York alone with two babies? No job? No money? You can't do that." My rebuttal: if you ever want to get me to do something, tell me I can't.
The journey was not easy, but heaven showed me favor. I worked hard, sleep deprived, found a daycare for the twins, a job, thank God, and attempted to save a little each month towards my future, yet life interfered. Daycare expenses went up, a pay cut, and then a layoff. Chrissy and Miah were growing and that meant more food, more clothes, more of everything I couldn't afford. I cringed at the notion of moving back home with my parents, so I found myself accepting jobs that led me further away from my career goals. I was treading water for five years and was no closer to the shore than when I first began. But I always answered questions about my Ph.D with a confident "I'm working on it!"
The twins took their first steps, said their first words, and learned how to read. "The ca-rat-tee kide," my 5-year-old tried to make out the words on the TV screen. The Karate Kid, I corrected him. The one with Jaden Smith was our Friday night pick for movie night. Between that and Kung Fu Panda, the twins decided they were born to fight. Then, like fate, someone handed me a flyer for a new martial arts school in the neighborhood. It was a financial sacrifice, but I thought it a good thing for my boys to spend their aggression on organized fighting so I enrolled them and began spending three evenings a week half-watching them learn the art, and half-crushing on their herculean instructor, Master Vinh.
The children loved the class. Against their instructor's orders, they showed off their newly acquired moves at home, at school, and vowed to sleep in their uniforms for the rest of their lives. They advanced a belt after four months of this and I imagined them growing up to be black belts in martial arts, my money well spent. It taught discipline, respect, composure, all admirable traits for growing boys. They looked forward to it daily... until they didn't anymore.
Spiderman, basketball, and dancing gradually became more appealing to them than karate, and one Wednesday before class, my efforts to get them into their uniforms were met with staunch opposition and a screaming match.
"We don't want to go!" they said in unison.
"You're going!" I shouted back.
I was angry because this, after all, was part of the plan, and to start something, and not finish, is not an option. But it became harder and harder to get the children excited about it again, and one evening when I was balancing my checkbook, I realized I was sacrificially paying for something that they didn't even want to do anymore. I called them quitters in my head and heard the echo of my father's words to me years ago at the news of my pregnancy. The next day, I withdrew them from the class.
Like an alarm clock on Monday morning, my children brought me back to reality, and in that moment taught me that life doesn't have to follow a plan. Quitting one thing does not equal failure and it's OK to go back to the drawing board and start again. I had spent the last six years trying to prove to myself and everyone else that life for me wouldn't end because of an unplanned pregnancy and I would get that doctorate even if I didn't want it anymore. My bullheadedness gave me privilege to ignore the thoughts of many in regards to my life and my children's nicknames. I fooled myself into believing I didn't care what they thought when, in fact, what they thought was everything.
Most days, the babysitter gets the children from school, but sometimes, when my workday ends early, I tell the sitter to take the evening off. The excitement on the twins' faces to see me standing in the doorway makes me the happiest I've ever been in my life.
In undergrad, I dreamt of the day I would call myself "doctor." Early mornings and long days excelling as a professional were what I wanted back then, but being the one to pick Chrissy and Miah up from school, chaperoning field trips, finger-painting all day with kids who look just like me... this is what I want right now. Plans change.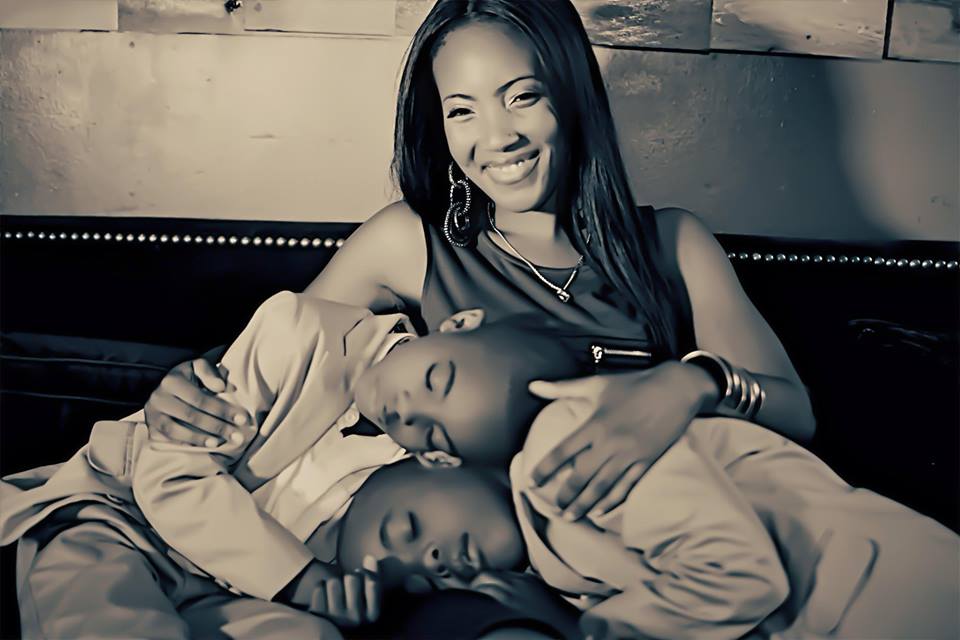 A graduate of NYU, Herina Ayot is an editor at CSIR Media Group and a freelance writer living in Jersey City, NJ. She is currently writing a novel based loosely on her own life, "The Content of Things Undone." Follow her @ReeExperience.
Related