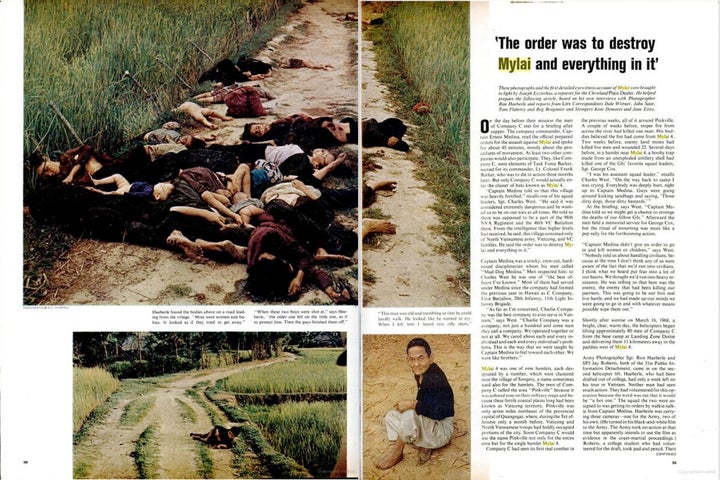 Saturday marks the 45th anniversary of the My Lai massacre, the mass murder of hundreds of unarmed South Vietnamese civilians at the hands of U.S. soldiers. The incident marked a turning point in the Vietnam War, sparking worldwide outrage at the atrocities committed by American troops.
LIFE Magazine is commemorating the anniversary by republishing its original coverage of that fateful day in 1968. The Dec. 5, 1969 issue featured stunning photographs by Army photographer Ron Haeberle, whose images captured the stark horror of the acts committed in My Lai.
Check out this screenshot of the magazine's original page spread: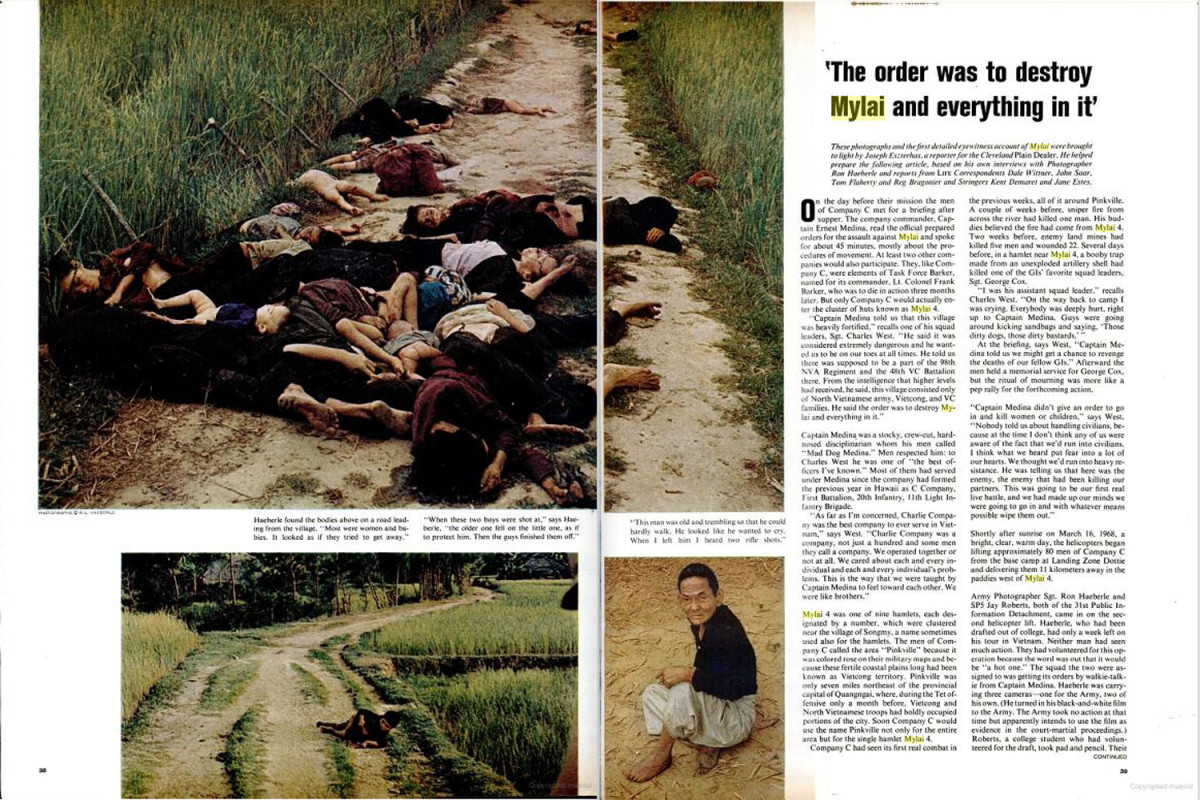 Two simple syllables, My Lai (pronounced "me lie"), are today a reminder of what America lost in the jungles of Vietnam: namely, any claim to moral high ground in a war often defined by those back home as a battle between right and wrong. For the Vietnamese, meanwhile, the March 1968 massacre in the tiny village of My Lai is just one among numerous instances of rape, torture and murder committed by troops — Americans, South Vietnamese, Viet Cong and others — in the course of that long, divisive war.
To see photos of My Lai and read LIFE Magazine's original coverage of the massacre, click here.
Related
Before You Go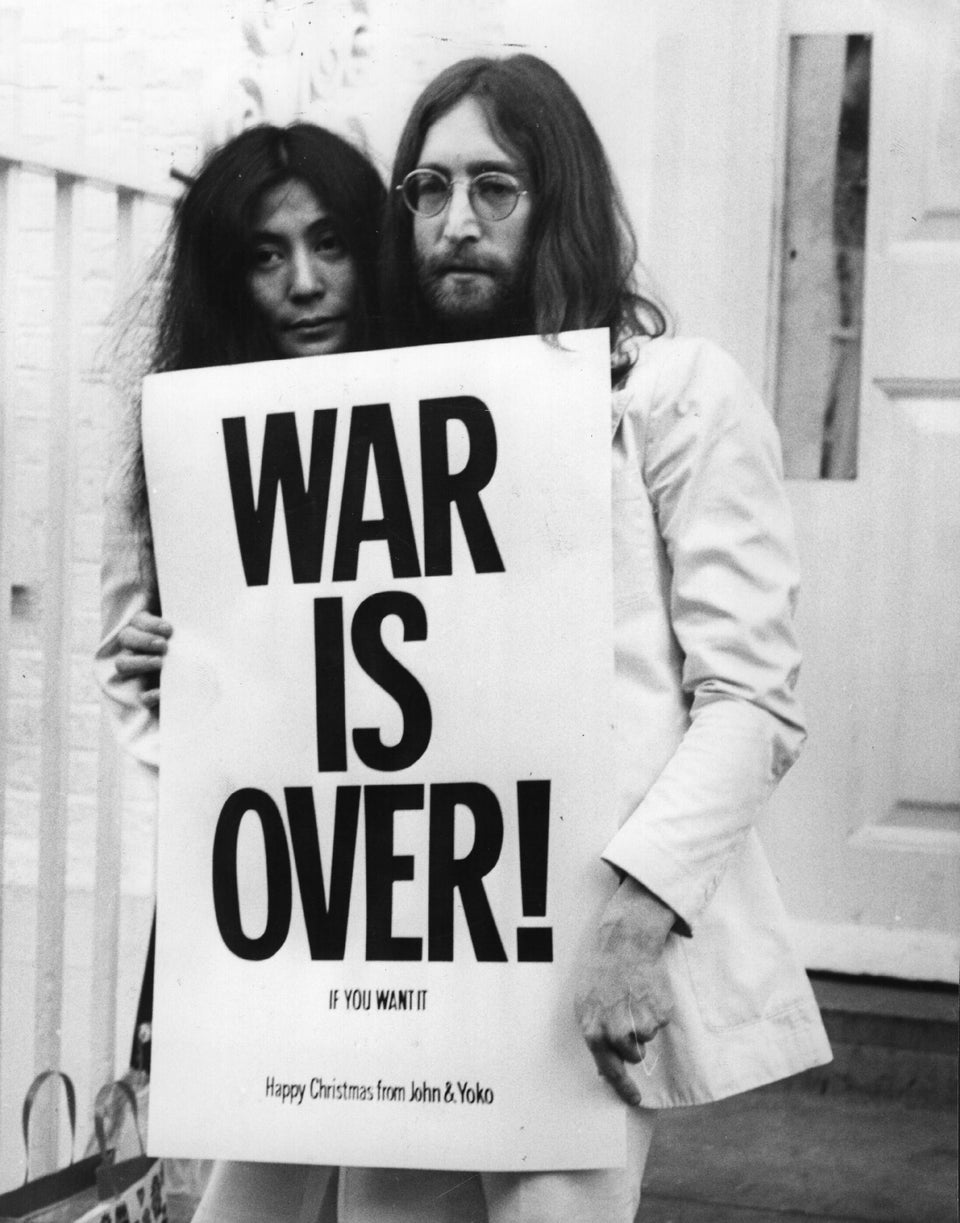 Vietnam War Protests
Popular in the Community