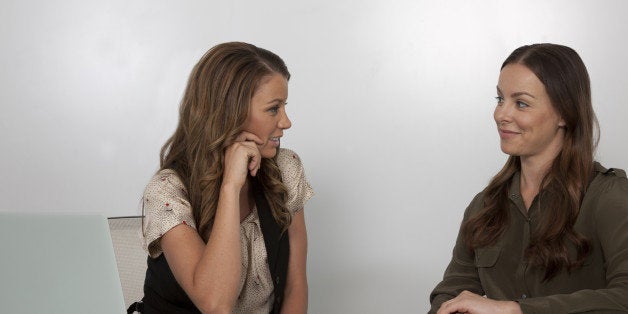 If you ever walk into a Timpson store, you'll notice that the name badges don't just have someone's name, they also let you know when they joined the "family": 'James, Member of the Timpson family since 2009.' What a beautiful way to recognise that people are not just 'headcount,' but a valued part of a wider community.
'Family' is a word that conjures up warmth, loyalty and belonging; it speaks of acceptance and protection. It a word that should be associated with business more often as that's where as human beings we spend most of our time. Timpson is an extraordinary business that has built a very special family of people. As John Timpson wrote on Virgin Unite earlier this year, they employ 10% of their workforce from prison, giving them a solid chance of breaking the reoffending cycle. Take a look on their website and they talk about 'upside down management,' 'flexibility' and hiring on 'personality.'
It was an observation I took with me this week to join the People Innovation gathering in New York, supported by the B Team and Virgin Unite. We had the privilege of discussing how we can 'Change work for good' with a group of business leaders from companies as diverse as the Huffington Post, Bridgeway Capital Management, AKQA, IDEO and Menlo Innovations. It was a brilliant day filled with honest conversations and sharing of stories, ideas and failures. Next step is to share this information as widely as possible so that many other businesses all over the world can learn from and experiment with new ideas to help people thrive at work.
Jim Carroll from BBH gave a wonderful talk about language. The language we use matters. It frames and presents our vision of the world, it connects us to others, and it sets the tone. And by doing all those things, it help to create the world around us. So why do we use very different language in business than in our personal lives? Meet someone at a party who talks proudly of wanting to win at the expense of others and I'm not sure you'd want to strike up a friendship. Yet somehow in business it is a different story; there is a certain pride in using negative, aggressive language.
Or at least, that might be changing, and it was great to see the results of a survey that we commissioned this month which asked 16-21 year olds in Great Britain what language they would like to associate with the businesses of their future. They responded positively to words and phrases that spoke of collaboration, innovation, inspiring change, fairness, and fun. The discussion got me thinking about the words I use frequently and that guide me in my work:
· Opportunity/limitless possibilities. These words remind me to begin everything with an open mind and sense of possibility. Even the trickiest challenges like climate change present opportunities. Imagine if we woke up every day focused on what we can do - rather than what we can't do. Business was really started to make the impossible, possible.
· Innovation. There are always new ways of doing things, and human beings' capacity for creativity and invention never fails to amaze me. This is an exciting and motivating word; it conveys a sense of individuality and surprise, and reminds us that we all have a unique way of making a difference.
· Community/family. Working for a family business like Virgin gives this word real significance. But like in the Timpson example above, there's no reason why other businesses can't think of their people as family. At Virgin we know that the success of the business rests on our people and our ability to make sure that we have a thriving community who love what they do.
· Purpose. Purpose is like a compass. It won't always find you the easiest route, but like a guiding star it keeps you on track and true to your principles and vision. At Virgin, we recently adopted a new purpose: 'Changing business for good' which is helping us to make decisions from what new investments to make to how we approach everything we do each and every day.
· Wonder. Curiosity drives us to never stop listening, learning and embracing the wonder all around us. I believe the language of 'mother nature' will become increasingly important in all we do.
· Collaboration. There is nothing better than being part of a great group of people uniting around an idea and making it happen. This word will become more and more important to businesses in the future as the world we live in becomes more about collective power.
We'd love to hear the words or phrases you use, or would like to use, in the world of work and business, as well as your thoughts on my top five.
This blog post is part of a series produced by Virgin Unite, BBH London and the B Team to spark a conversation about language and the future of business. The topic, 'Does business need a new language of love?' will be explored at the People Innovation Gathering on October 28, 2014 in New York. To see all posts in the series, visit here.
REAL LIFE. REAL NEWS. REAL VOICES.
Help us tell more of the stories that matter from voices that too often remain unheard.