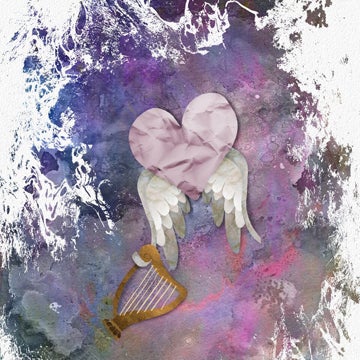 I had one of those walk on eggshells childhoods. Everything was my fault. I am an only child raised by a cold, distant and sometime cruel borderline mother and an enabling distant father. Later in my young adulthood James Dean's "Rebel Without A Cause" rang a lot of bells for me. Yes, indeed, you are tearing me apart. After all it is a film about emotional abuse made in the 1950's before people talked about emotional abuse. The echoes of abuse, physical or emotional, never subside for those who suffer from it and too often those echoes cause damage throughout a lifetime. Too often it is passed from generation to generation. Some seek help in order to work through the painful consequences of abuse. Some just can't face the shame. They believe they somehow caused their own abuse. It had to be their fault, not the fault of their abuser.
Toni Jannotta has done something very brave. She has faced her own childhood experience with abuse and found a message we all need to hear. Every one of us has an inner child and Toni has something to tell you if that inner child suffered abuse: it was never your fault. Through her musical work, "My Little Heart, Ruthie" with an accompanying picture book, Toni tells the abuse victim a comforting story, perfect for all ages, that assures those who suffered abuse they did nothing to cause that abuse.
In 1992 while working through her own experience Toni wrote a poem that told herself she was not to blame for the abuse she endured as a child. "One day my therapist described an image she got every time I talked about the people who were around me at that time. It was such a harsh and lonely picture she drew that I ran home and out poured the story rhyme. Literally." says Jannotta. As a musician it was natural for Toni to set the poem to music. Assisted by jazz harpist Carol Robbins, Jon Crosse on trumpet, Granville "Danny" Young on acoustic bass and drummer Paul Tavenner who also recorded the project at his studio, Big City Recording Toni put together a jazz-inspired musical score behind the rhyme. Jennifer Mones used paper cut-outs to provide a visual dimension taking the poem to a place Jannotta did not expect but yet feels works perfectly for the finished project she envisioned. At first Toni thought the project would result in a straight-up children's book but eventually realized she had actually written to her own inner child and that inner child needed love, protection and hope. The poem, music and illustrations reach not only children but adults who are still healing or are facing the daunting task of beginning the healing process. As Toni explains, "There are so many people out there who stay silent because of the shame and blame message society gives them. I hope this project reaches the child inside of them that still wonders if they are "bad" and convinces them that they were never bad."
To those lucky enough to find themselves not among the abused, you may know someone who is an abuse survivor. Maybe someone in your life does things you just don't understand. Some of these things may be hurtful to you. Please consider you might be dealing with someone who has suffered physical or emotional abuse. "My Little Heart, Ruthie" is for you too. It will help you understand and gain a new perspective. Just remember a little understanding can go along way but blind forgiveness is not an answer. Boundaries are important.
Toni related a story to me about a recent visit to a middle school during "career day". She presented a bit of "My Little Heart, Ruthie" to the students. After her presentation a little boy ran up to her and hugged her. He left quickly. The teacher explained he had recently suffered a traumatic event in his life. Something in Toni's message reached that little boy and hopefully it will reach others. For more information about Toni and "My Little Heart, Ruthie" please visit Toni's website: http://www.tonijannotta.com/ruthie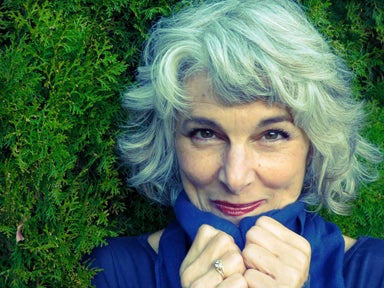 Popular in the Community