I grew up in Connecticut where I had the luxury of hopping on a Metro North train and arriving in Grand Central Station in about an hour. When the train door opened and the stale stench of Grand Central Station greeted me, I would set out with the crowd to the 42nd Street exit to the city's grid-patterned streets and yellow cab glory.
As a child, New York City's Cornell Medical Center was where I underwent my first open heart surgery at the age of nine. I was born in 1965 with a congenital heart defect, and the pediatric cardiologists essentially said, "Come back when we know what to do." My not having a pulmonary valve wasn't something they were prepared to fix just yet. It wasn't until nine years later, right around Halloween, when the pediatric cardiologist at Cornell Medical Center placed a pig's valve where my pulmonary valve was supposed to be. Mind you, I didn't know the valve came from a real pig until I was 17 and was reading a Danielle Steel book about a pediatric cardiologist who performed a similar surgery. He took the time to explain the valve came from a real pig, something they neglected to tell me or assumed a nine-year-old would be able to conceptualize, not realizing I thought it was just a cute name for the valve.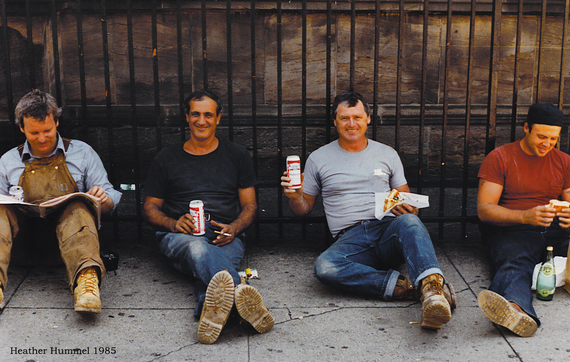 Photo Credit: Heather Hummel Photography
After my surgery, I felt a connection to New York City. It was not only the place that healed my heart, but it later became the place where I felt that same heart race in a new way. It was 1985 and I had ventured into the city as a photographer for the first time. With my trusty Canon AE1 in hand, I overcame my shyness and captured images of construction workers enjoying their lunch break. They smiled at me -- or perhaps my lens -- and let me snap away as they ate pizza and drank Budweiser and Perrier. I have always been grateful to the worker on the far right who drank Perrier because of the irony it added to the image.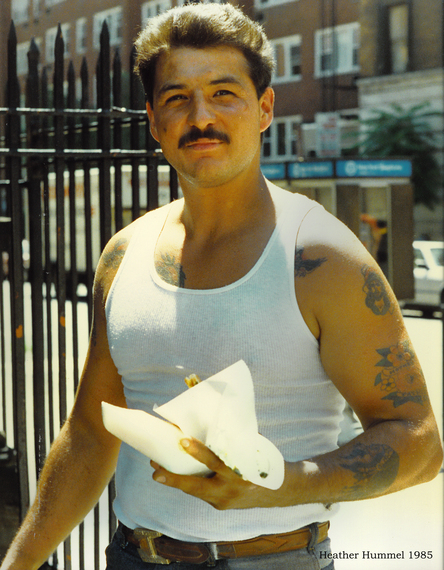 Photo Credit: Heather Hummel Photography
Fast forward to May 1, 2014, over three decades later, and I find myself back in New York City. Only this time, I was visiting for my opening reception at Agora Gallery in the Chelsea District, showcasing my land and seascape photography in their Illumination: An Exhibition of Fine Art Photography. In the elevator ride up, I thought about my pediatric cardiologist at Cornell Medical Center who so adeptly gave me a pig's valve that went on to last a medical journal recorded record 16 years before it needed to be replaced with a stent when I was twenty-five (but, that's another story). And, I thought about the construction workers who opened my eyes to the lens in my hand and how I could use it to capture irony.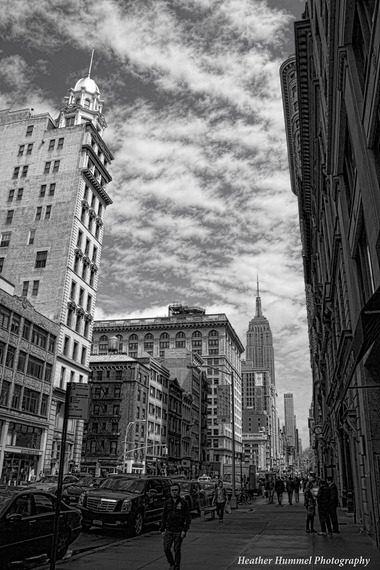 Photo Credit: Heather Hummel Photography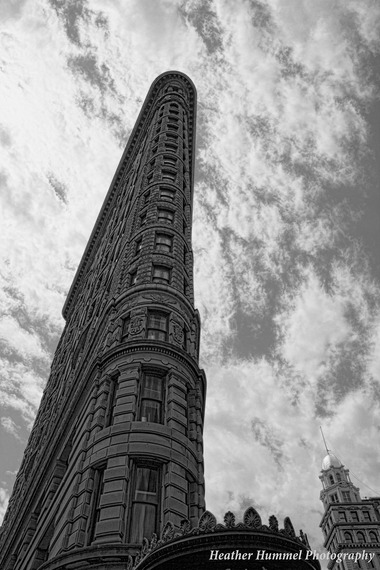 Photo Credit: Heather Hummel Photography
During the gallery reception, I was surrounded by the other exhibition photographers, each of us sharing our passion and techniques for the art. All but one of us lived in New York City, and during the nearly seven hour train ride back to my home in the Blue Ridge Mountains of Virginia, I considered how even though I've lived in California, Colorado, and now Virginia, a city can have a life-changing impact on us without having to actually live in it. That city for me has always been New York.
REAL LIFE. REAL NEWS. REAL VOICES.
Help us tell more of the stories that matter from voices that too often remain unheard.