For a country the size of New Hampshire, with a population of only 380,000, Belize has changed my life more so than any other country I've visited before. It opened my heart, healed me, inspired me, scared me, excited me and made me fall so deeply in love with it. I met my husband in Belize, got married in Belize, have a God-Daughter in Belize and "extended family" there.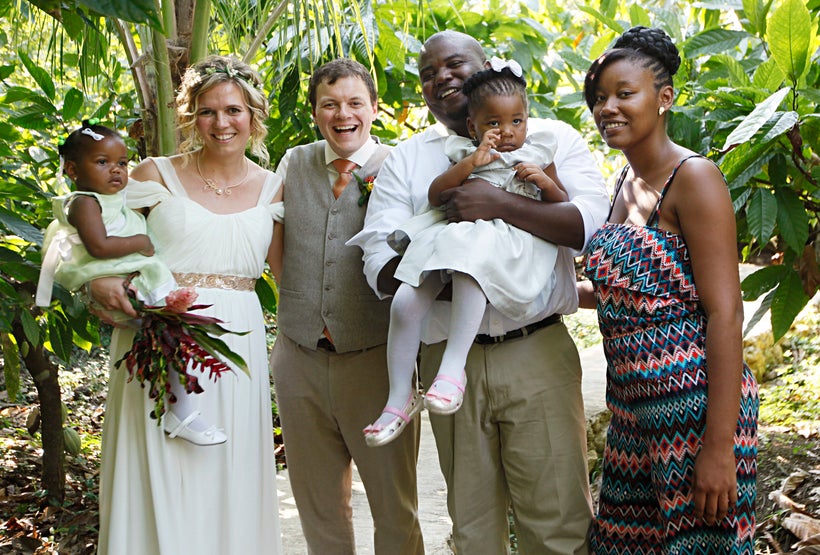 I love it so much, that on a bus one day leaving Belize on my way to Mexico (not sure when I would be back again), I wrote a tearful love letter to it about all of the things that I love so much about this beautiful country…
Well Belize, you did it again and stole my heart once more. There is something about your country that resonates with me – that fills my soul and makes me happy.
After returning a dozen or so times, I feel I've gotten a good grasp on what this country has to offer, and I am able to dig deeper into all the guts and glory that lies within Belize. And when it comes down to it, despite some pretty dark stuff that happens here, all the light and goodness of this country outshines the dark and makes me love so many aspects of it.
So where do I start with my love letter to Belize? Well, I guess I will start with what I love most. I love the people. I love how friendly and welcoming they are and how they greet me with their eyes and make eye contact while talking to me. I love the fact that when I walk down the streets in the evening that everyone greets me with "Good Night", and I especially love that the proper response to say back to them is "Good Night" as well.
I love how Belizeans answer the phone with "Tell me" and how they say "Rrriiiiggghhhttt Nnnooowwww" in their long, drawn-out Belizean accents. I love that it is a melting pot of people, with the Mayans, the Creole, the Garifuna, the Chinese, the Mennonites, the Rastas and Expats…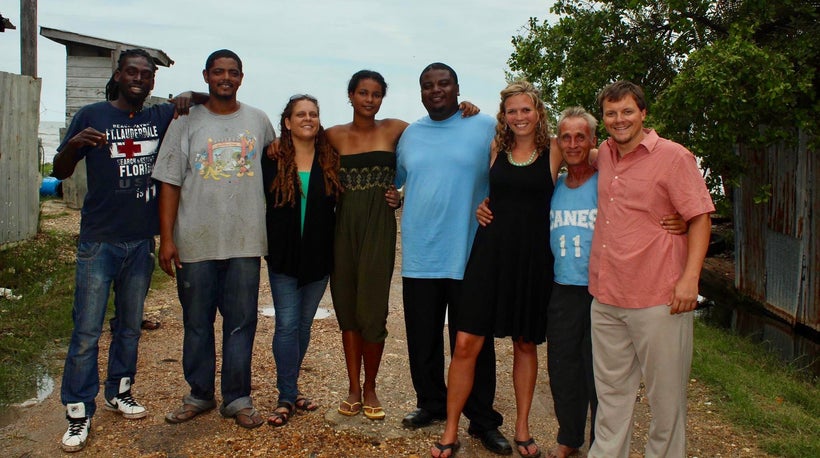 I love that at times English, Spanish and Creole are all mixed together into one sentence, and that I can hear Reggaeton, Salsa music, and Michael Jackson all blasting from different houses on the same street.
I absolutely love that all of the grocery stores are referred to as "The Chinese", and I love how rarely is anyone politically correct in this country.
I love that I can wear flip-flops on the daily and that my feet are constantly dirty, and I love how I can sit barefoot on the windowsill of a bar, drinking my Belikin, while talking to an old friend and feeling completely happy and content.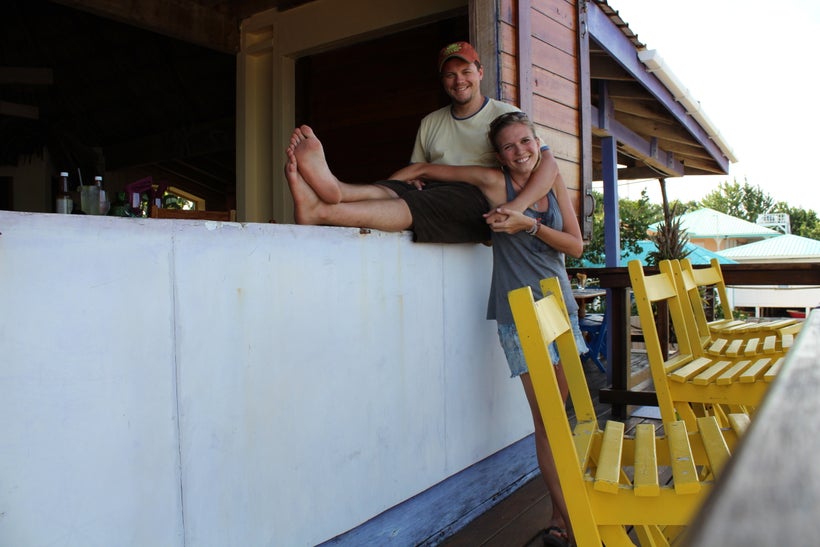 I love that I have gotten addicted to coconut water and how drinking it is a daily part of my life here. And I love those thick, white flour tortillas that you can't get anywhere else except Belize.
I love that Marie Sharps hot sauce is on every table, and that Belizean Mamas always make sure that my plate is full of rice and beans so that I don't leave their house hungry.
I love that I can swim in pristine, beautiful waterfalls and have no one else around, and I love how I can sit alone on top of a Mayan ruin and overlook Belize and Guatemala at the same time and feel the spirit flow in.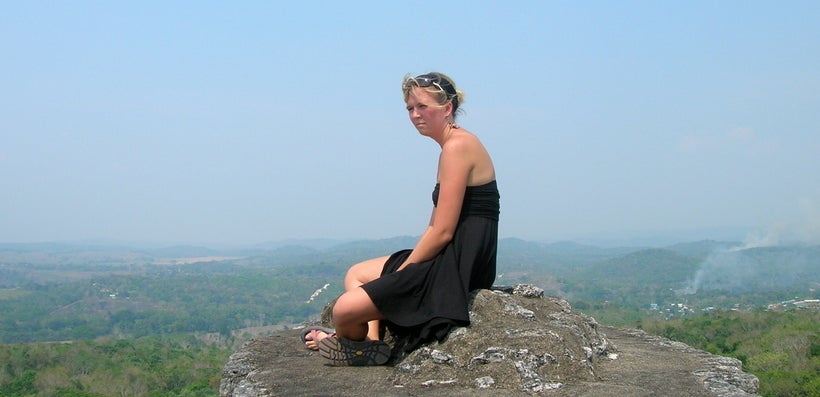 I love the beauty and intensity of the jungle (though I hate the damn bugs that come with being in paradise), and the way that life just seems so good and sparkly when I am out in nature here.
And finally, I love how comfortable I feel here. How I feel like I am at home. How people tell me that I "walk strong" when I walk down the streets - for that is the ultimate compliment - as it shows that I am comfortable and that on some level I understand Belize now a little bit more than your average Gringa tourist.
There are so many more things that I love about Belize – but this love letter has to end sometime. So, to Belize – thank you for everything that your country has to offer. And to my friends in Belize – thank you for sharing your goodness and love with me and for opening my heart once again to all the sweetness here. I can't wait to come back and see you all again.
If you would like to join us in Belize this January, and experience the "Insider's View" of this incredible country, paired with some deep transformation and personal development work, please check out this trip we're offering in January 2018. Consider joining us so that you too can fall in love with Belize and write your own love letter to it someday.

Elsie Storm, M.A. wears many hats: A life coach who leads clients to their greatness; an international retreat leader who creates travel experiences filled with adventure, play, and transformation; a loving wife to her husband Jonny; and mom to her Belizean tripawd, a street dog named Ollie. You can find her at her website, on Instagram or follow her on Facebook.
REAL LIFE. REAL NEWS. REAL VOICES.
Help us tell more of the stories that matter from voices that too often remain unheard.
This post was published on the now-closed HuffPost Contributor platform. Contributors control their own work and posted freely to our site. If you need to flag this entry as abusive,
send us an email
.