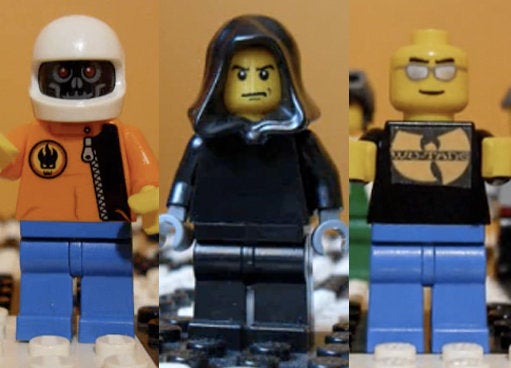 My name is Jonathan and I'm an adult fan of LEGO.
For those unfamiliar with the idea of an adult fan of LEGO - it's fairly straightforward. The LEGO Group differentiates between users of its products. You're a kid if you play with LEGO bricks under the age of 13. You're in the adult camp if you keep on building after an age when most kids get sidetracked by dating, piano lessons, or sports.
For me, my LEGO building career likely peaked at the age of 12. That's when I put together a LEGO version of the Sears Tower with my father for a school project. It remains the only thing we've built together. Neither of us is particularly handy - but on that afternoon we were as talented as any men who have dared to build skyscrapers.
Shortly thereafter, the bricks that weren't used to build the Sears Tower were put away in my childhood closet - forgotten along with Teddy Ruxpin and the other stuffed animals I felt I'd outgrown. These were the Dark Ages - the name given to the period of time in which an adult fan puts away his LEGO bricks.
The Dark Ages can end for any number of reasons. Some adults rediscover LEGO bricks because of their own children. Others have been pulled in through the Star Wars and Indiana Jones franchises. For me, it was finding the incredible creations of adults on the Internet: projects like the five-foot LEGO Blackberry Tour with a working video screen made by LEGO Certified Professional Nathan Sawaya, or the LEGO iPad from Joe Meno, the editor of Brick Journal - a magazine for adult LEGO enthusiasts.
At the age of 30, I found myself unwrapping a brand new LEGO set. When I flipped over the box to look at what parts were included, I felt the same joy of anticipation I though I had left behind at 12. Since then, in the last two years, each room in my house has been slowly taken over by my LEGO collection.
Seeing as there are 62 plastic bricks for every person on earth, the odds are good that you know somebody who is an adult fan. In fact, you might be one without even knowing it. Maybe you've played a LEGO Star Wars or Batman or Indiana Jones video game. Or maybe the last time you played with your nieces and nephews, you found yourself being more concerned about what you were building than helping them find bricks.
To those who would say that LEGO bricks are just a child's toy, I think you're letting your imagination be fenced in by the recommended age limits on the box. Once you're older than the recommended age, the toys are fair game. And in the hands of adults, some amazing works of art are possible. In just the past week, I've read about LEGO rings from Dee & Ricky at Barney's New York, Okay Go featured LEGO bricks in its viral hit video, "This Too Shall Pass," and the walls of New York City's Central Park being repaired with LEGO bricks.
So this is me unfurling my geek flag. And yes, I'm currently building it out of LEGO bricks.