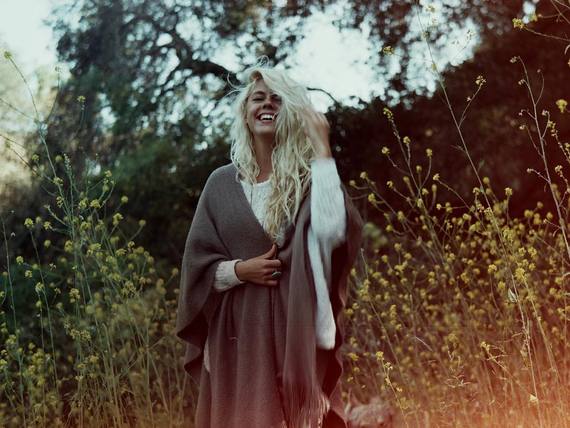 Thank you for the love letter. Thank you for the lengthy text message you wrote me from a space of total vulnerability. You hit send hoping for the best as your heart rested anxiously on your sleeve awaiting my text back. Thank you for the crumpled up piece of paper that you ran to give me on the beach, leaving your lifeguard tower abandoned for a split second so as to not miss the chance to ask me out. Thank you for the ride home from yoga. I know it took a lot of guts to ask me on a date just a breath before I closed the car door shut. Your cheeks were bright red as you grasped the steering wheel. But you did it, you faced your fear and made the ask.
I may have turned you down but I didn't ignore you and I was polite, gracious, and compassionate in my response. I realize that it's not what you were hoping to hear but I thanked you. I thanked you for your sincerity and I meant it when I said that I was humbled by the effort. I see how you show up for love and it's the same I see in me. Believe me when I say that I know how you feel.
There was the time that I went to the other side of the country to surprise you at your concert, palms sweaty in the back of the venue as I awaited the imminent moment that I'd say, "Hi! I came to see you because I care, I've missed you and I really like you." Remember when I sent you that tiny box with a gemstone in it to protect you on your travels? Or what about when I left you a flower under your windshield wiper?
I'm the not-so-secret admirer just like you.
Whenever my romantic actions result in a "turn down" I don't let it get me down. Thank you for giving me the opportunity to be bold and tear down any walls of fear that existed around being rejected. I know I did the right thing by stepping forward and diving into it.
Disappointment can last a minute but regret can last a lifetime.
When I receive your old-school love letter, your authentic compliment in line at Whole Foods, your poem and your nervous ask, know that I see and understand you. I may not say "yes" but I'll tell you thank you. From the bottom of my heart, thank you. It's easy to hide behind technology as we explore our hearts that are seeking to connect but It's not easy to show up in person. If we desire something or someone, it's our actions that will propel us to a result. Some of the most treasured words to me are those spoken by Mahatma Gandhi,
"Your beliefs become your thoughts,
Your thoughts become your words,
Your words become your actions,
Your actions become your habits,
Your habits become your values,
Your values become your destiny."
Thank you for the love letter, the art you made me, the authentic compliment, and for asking a stranger to dinner. I hope that you'll receive this love letter back to you:
Dear Fellow Romantic,
Please keep showing up for life like you've been. Don't let a "no" or even silence jade you. It's you who sees the rose and it's you who gets to smell her enchanting aroma. With eyes wide open continue to see, feel and express your deep experience of the world because that will inspire others to dive into their fears instead of letting fear block destiny. The more you show up for life in full expression of your hopes and dreams, the more that life will become your dream come true. It's the romantics that see the glass half full. So please, beautiful soul, never become jaded. Always write love letters and always be able to receive them with grace, compassion, and a warm thank you.
With Love,
Alicia
Header photo of Alicia Henry on film by Keith Lander
Calling all HuffPost superfans!
Sign up for membership to become a founding member and help shape HuffPost's next chapter