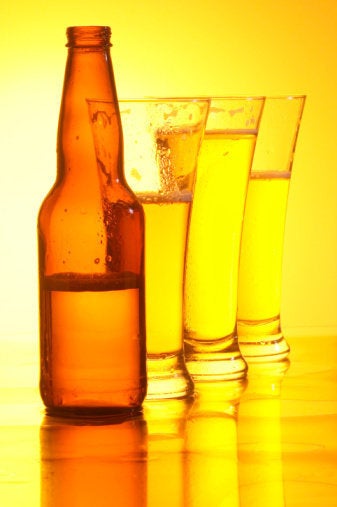 Well, the day has finally come that you and your family and/or friends will be welcoming home your loved one from their residential (or otherwise) recovery program. The alcoholic/addict looks terrific and sounds better than ever before. You are hopeful and optimistic about your clean and sober loved one, but something is tugging at you...just a little; what now?
All the hard work that everyone has put into this new lifestyle will be for naught if there is no RECOVERY PLAN. A recovery plan is just that -- a plan for ones in recovery to incorporate doable, realistic goals AND consequences for falling short of those goals.
The parent, spouse, family member or friend (if involved with their loved ones recovery) that does not insist upon a structure or plan, versus leaving it all up to the alcoholic/addict's judgment and hoping that everything will work out with a few well intended ideas, is vastly irresponsible.
My clients have said that their son or daughter returned to live at home and the family requested or even demanded that they keep their room clean, return to school, get a job, help with the household chores, etc...He/she agreed, but after awhile things slacked off; everyone got busy and ultimately became complacent.

I would ask them what happened to the consequence column.
Though you don't want to be a babysitter to the alcoholic/addict, if your life is involved with theirs, a plan represents important boundaries and guidelines and will in turn develop a mutual respect.
It is important to do this recovery contract TOGETHER and in writing. This way, neither of you can say that they didn't "understand" what was said, or what was expected. The alcoholic/addict must be an active participant in what he or she thinks can be accomplished in their treatment plan goals. He or she must understand and accept the consequences if those goals aren't adhered to or completed and you MUST enforce them or don't bother having the plan at all.
Conversely, if the alcoholic/addict is not going to have any involvement with friends or family and is to continue recovery on their own, or opt out of recovery all together, then no recovery contract is needed. But keep in mind that even the slightest involvement would bode well from a written or strongly stated understanding.
For example, if your son's only involvement with the family is occasional meals, make sure it's clearly understood what time he is expected and that you require a clean and sober dinner companion. Excessive tardiness or a questionable sober disposition should scratch the whole evening.
Another important aspect of the recovery contract represents a routine for the alcoholic/addict with achievable goals; they will come to respect and appreciate the rules and regulations of this agreement.
The recovery contract put together between parents and children is broken down into five columns:
The first column will be goals and accomplishments that both you and the alcoholic/addict agree on and are obtainable.
The second column will discuss how the alcoholic/addict sees the goal in column one happening. What footwork does he or she need to do to make this goal a reality?
Column three has a projected date for completion.
Column four will either have a check mark as completed or a new date for completion.
Column five will be the consequences if the other columns have not been fulfilled.
Let's look at the specifics:
Column one - This column will always state that the alcoholic/addict will continue to practice a clean and sober lifestyle and abstain from ALL mind-altering drugs. Even if your loved one claims that he can drink because cocaine has been their drug of choice -- no go.
Column two - The alcoholic/addict will be available for random drug testing either at home or a drug testing center. A suggested 12-step recovery program, and/or drug and alcohol counseling.
Column three - Since this is ongoing, write down a date of six weeks or two months to just touch base or check-in with your loved one to see how they are doing.
Column four - If there was been a relapse, start over with a new date to check in regarding their sobriety.
Column five -Depending on your contract, one relapse or a steady stream of them may result in your loved one returning to a recovery program. Perhaps living at home may no longer be an option.

Don't forget that the alcoholic/addict (child or companion) is in an established rehab program for a reason. Start that recovery contract with stating that leaving the program early is not an option. I have heard time and time again how the alcoholic/addict decided on their own that they didn't need to complete the required amount of days or that this program was not for them. Unless there is a bonafide reason for such, don't buy into their decision; after all, "their stinkin', thinkin' got them to rehab to begin with.
Part two of the contract involves personal goals:
Column one - These goals can range from keeping one's room clean, getting a part-time job, or returning to school.
Column two - How this will be accomplished might be a weekly room inspection, filling out job applications (specify a number) online or in person, enrolling in classes (expect to see grades).
Column three - Jointly pick a date where you can see that the action was completed.
Column four - Have these dates been met? If not, discuss why and put in new dates.
Column five- Implement the consequences if a goal has not been met. They can range from no cell phone until the action has been completed to satisfaction to finding a new place to live. Make sure the punishment fits the crime, but being soft will only weaken your position and, trust me, set you back with your credibility.
For a spouse or partner, the recovery contract and personal contract can look the same except for columns one and five of the personal contract.
Column one's goals might be to go to couple's counseling, or find new activities to do together. I have encouraged my adult clients in recovery to find something that they can be passionate about. Returning to school to get a higher degree, start a hobby or delve into sailing, tennis or marathon running. Anything to break the old cycle where drinking or drugs were part of the routine.
Column 5's consequences may incorporate you taking some time away from home; either a few hours at a movie, an overnight elsewhere or moving out for a few months while the alcoholic/addict decides his/her course and you do the same.
For both child and adult, the recovery goals are the most important, for if they are not satisfied then it is pointless to incorporate personal goals. Without a clean and sober lifestyle, personal goals are a waste of time.
The personal goals will help reestablish the self-esteem of the alcoholic/addict as well as offer the growth and productivity needed to re-enter society and have a healthier partnership with you.
Please do leave a comment below or drop me an email with your thoughts, suggestions or requests for future areas of focus.
If I can be of service to you or your family, please e-mail me at Carole@familyrecoverysolution.com or go to http://familyrecoverysolutions.com/free_one_hour_session.html

Related