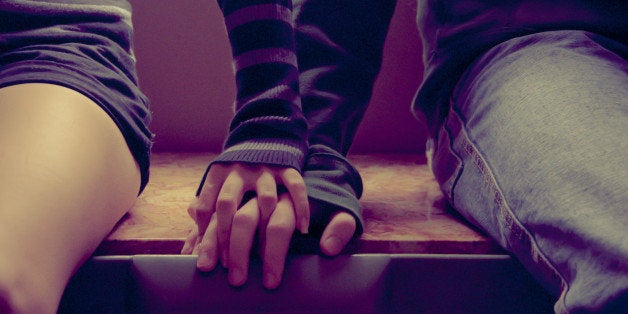 I have altared the way I see my partner.
A month ago, Business Insider published an article titled "Science Says Lasting Relationships Come Down to Two Basic Traits." Numerous people posted it on their Facebook pages and at least ten people, men and women, forwarded the article to me. In it, the journalist showed how from the Gottman's 1986 and 1990 studies of relationship "Masters" and "Disasters" to Shelly Gable's 2006 study on the importance of the "active constructive response," kindness and generosity emerge as the two most important components in a successful relationship.
If you're a living, breathing human being, then this finding should make complete sense to you. But you also know that living, breathing human beings screw those two up all the time.
Every day I see couples treat each other poorly. They desecrate and decimate, creating a cloud of dysfunction. They drop the f-bomb when the other one fails to flag an available cab, hate on each other's families, roll their eyes when their lover orders the wrong dish, or stomp their feet when they forget a simple task. I can't tell you how many times I've wanted to lean over to the table next to me and tell the arguing couple to cut their losses, walk away, and start over again.
In relationships, I've also been guilty of some of the above (especially the f-bomb part). I can be cruel just like anyone else. There have been moments where I've brought out the worst in my partner and vice versa. But I don't grow in a hostile environment and neither do my partners, so over the last couple of years, I've made a conscious effort to weed out my bad behavior. And when I read that article, I found myself nodding and agreeing as if I had done the research and written it myself.
Science and spirituality have a complicated relationship (some say no relationship at all). But to me, loving someone is a spiritual practice -- and now it seems the science just proves my point. In practice I've made it simple: I approach my beloved as if they are an altar.
These days, I choose to see my partner as a symbol, an emblem of love, opposed to love itself. My partner is a physical representation of love in the same way a statue of Shakyamuni Buddha is a physical representation of enlightenment. Love itself is infinite and eternal and cannot be contained by a physical body. But the way I treat that symbol or body, that somebody, is indicative of my level of reverence for the love between us. And like any devoted believer, I try to always approach my man altar, that constant reminder of the love, with humility, generosity and respect.
Altars are traditionally a place for sacrifice, and offerings used to be kind of messy -- a slaughtered goat, perhaps. With this in mind, I've always found it particularly funny that we say we're "leading someone to the altar" when talking about marriage. But dead animals and divorce rates aside, contemporary offerings come in the form of candles, money, incense, or prayer.
I have a beautiful altar in my house where Kwan Yin, Goddess of Compassion, resides among treasures from my different spiritual journeys: a stick I picked up from the Tor in Glastonbury, mala beads from Bhutan, an ancient fertility Goddess necklace from my Auntie, a hamsa from Israel, and minerals ranging from clear quartz to emerald. When I'm having trouble writing or sorting through something, I often sit in front of it. I light some incense, quiet my thoughts, and deepen my breath. I concentrate on these meaningful symbols and connect to them as an act of devotion to the consciousness I'm seeking.
And echoing this practice, concentrating on your partner, regularly connecting to the way you treat them is act of devotion to the kind of love you are seeking. I cannot imagine anything more generous in a partnership than offering up your best self. An act of generosity, that also shows your appreciation. In the Business Insider piece, Gottman states that successful couples:
Are scanning the social environment for things they can appreciate and say thank you for. They are building this culture of respect and appreciation very purposefully.
Respect. Purpose. I like those words. They are words of reverence. Of course, sometimes stuff gets hard and we say and do things we don't mean. And just last night (the night before this article was due), I slipped. I found myself in a heated conversation in which I said something I shouldn't have. It wasn't respectful, and I didn't do it on purpose. I was totally offering up my worst self. But the misstep was perfectly timed, as was the dream I just woke up from. I was kneeling at the feet of a beloved, heart full of love, repeating an important three-word mantra that we all know well.
And this morning, I know that I need to be generous. I also know exactly what I'm going to offer up to my altar:
(A version of this piece originally appeared on The Numinous on December 7, 2014)
Related
Popular in the Community