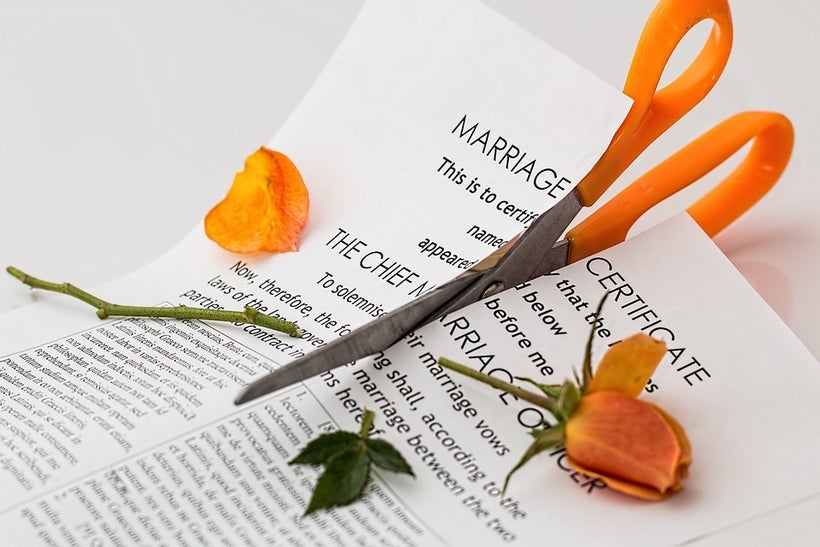 Sometimes, by the time a client enters the front door of my law firm in Bergen County, New Jersey, they have already made the decision to file for divorce. Some clients only come for information gathering. Some clients come to my office and do not want a divorce, but are forced to deal with their present arrangement because their spouse wants a divorce. In some situations, clients come because their marriage counselor told them it was time to consult a divorce attorney.
The decision to divorce is not an easy decision or one to take lightly. As a divorce attorney, I never tell a litigant to commence litigation. There are those exceptions for emergent situations or if someone's immediate safety (or that of their children), or they are at risk or in imminent danger. It is a deeply personal decision to file. I do always recommend my clients explore all options, including marriage counseling and/or family therapy, before deciding to end their marriage. People, who are not in an emergent situation, should take the proactive steps to engage in marital therapy or counseling prior to filing. By exploring therapeutic options, litigants can explore the viability of their marriage and become equipped with some tools and copings skills that may assist them during the emotional process of divorce.
Debbie S. Rutz, MSW, LCSW, a licensed clinical psychotherapist with 29 years of experience in private practice in Teaneck, New Jersey further supports this position. As a marriage counselor, Ms. Rutz assists in examining the condition of the couple's marriage. "I help the spouse and/or couple understand the source of their unhappiness and their frustrations. We determine if their expectations of the marriage are fair and realistic. We examine if they are poor communicators or lousy lovers… in and outside the bedroom. If there is true love, there is mutual respect, admiration, and trust. If there is not, then the risk of infidelity is heightened. If there are children, how do they minimize the impact of their troubled relationship? Can the marriage be saved? "
Ms. Rutz further advised, "I recommend seeking legal advice when the couple understands their source of unhappiness and have determined the marriage is no longer fruitful. This process allows the couple the confidence in knowing they made a genuine effort to try and repair their marriage before seeking divorce. "
In sum, if your marriage counselor advises you that it is time to consult with a divorce attorney, be sure that you are on the same page with that decision. If you take the time to visit with a counselor of your choosing, you may be more fully present and aware of the emotional challenges that may be intertwined with your divorce matter. Perhaps you will then also find some level of peace when you do decide to walk through my firm's front door, and better prepared for what lies ahead.
For more information on your divorce rights in New Jersey, contact Ashley Tate Cooper, Esq. at Weinberg & Cooper, LLC.
Calling all HuffPost superfans!
Sign up for membership to become a founding member and help shape HuffPost's next chapter
This post was published on the now-closed HuffPost Contributor platform. Contributors control their own work and posted freely to our site. If you need to flag this entry as abusive,
send us an email
.