Memorial Day is something that should be celebrated more than just once a year. To me, memories are the most valuable thing you can poses, and remembrance is the highest value that someone can leave once they're gone. I know that Memorial Day is meant to specifically honor our past and present soldiers, but for me it has more of an impact because of how much it impacted my grandfather; a World War II Ex-Prisoner of War, who before his last days, finally told me to travel.
He hadn't really said it before, in fact, up until his last few months, all I'd ever hear was "When are you moving back home?" or "When are you getting married?" I won't lie and say it didn't make me feel bad, especially when I had moved myself across the country and was constantly leaving to go travel to other countries as well.
But I always knew it was because he wanted to protect me, just like he had fought to protect our country, even though at the time, he was a resident of Cuba! Being a prisoner of war left a heavy impact on my grandfather, and the few that were closest to him could easily see it. As the "apple of his eye" or so what my family would call me, I could see the deep scars that the war left on my grandpa, but more importantly, I could see the immense magnitude of pride he had for what he did and how it affected him.
Aside from sitting next to me at any family meal since I was a kid so he could eat all the leftovers from my plate, and constantly teasing that I was "as skinny as he was when he came out of the German jail", I also distinctly remember him proudly wearing his Ex-Prisoner of War hat on any Veteran holiday, even up until his last couple of months. Well, I also remember him saying we had to drink cognac on these holidays, because he claimed that was the first thing they found after being freed from captivity, but that's not as easy to carry around the world in my backpack as his hat is.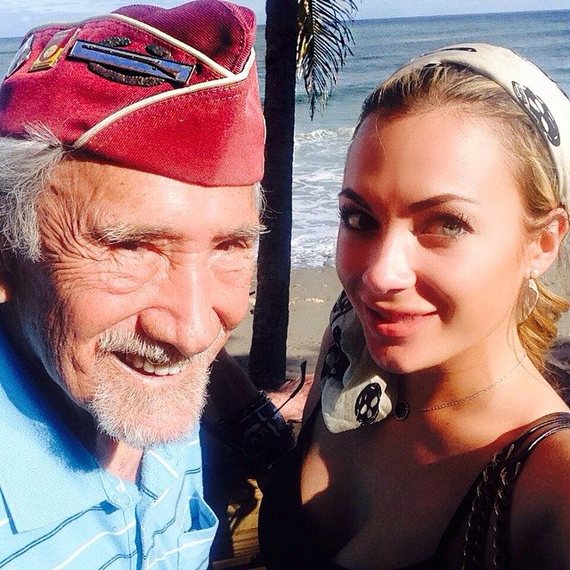 That being said, I've traveled around the world with my grandfather's Ex-Prisoner of War hat with me, since he passed away last August. I know how proud he was to wear that hat, so it makes me proud to not only honor him as a POW/MIA, but to honor one of the last things he said to me; "That's the thing you do that I love the most: travel."
In the 10 months since he passed, I've traveled to 12 countries, 4 continents, and have seen 4 World Wonders. And with every place in the world that I go, I remember him, his life, and his legacy, so here is my tribute to him!
Machu Picchu, Peru (World Wonder)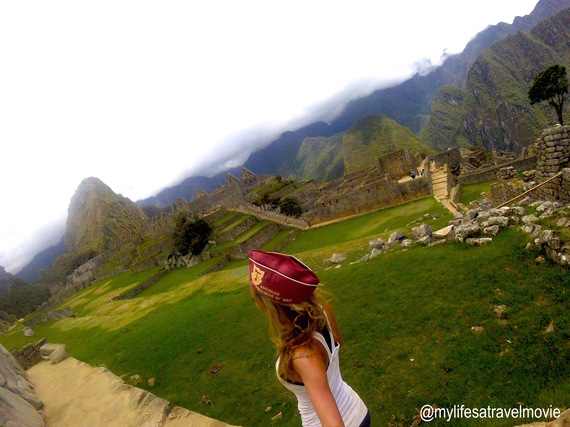 The Great Wall of China, China (World Wonder)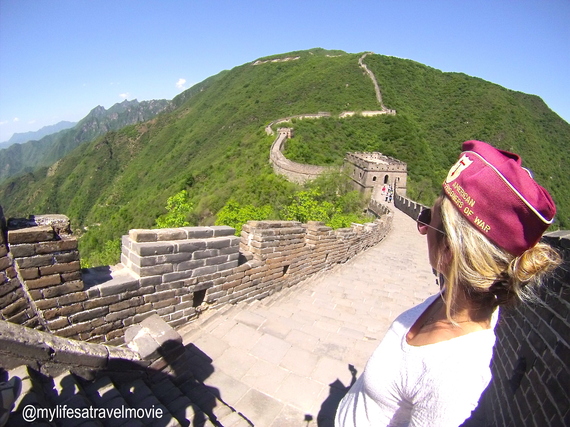 The Grand Canyon, USA (World Wonder)