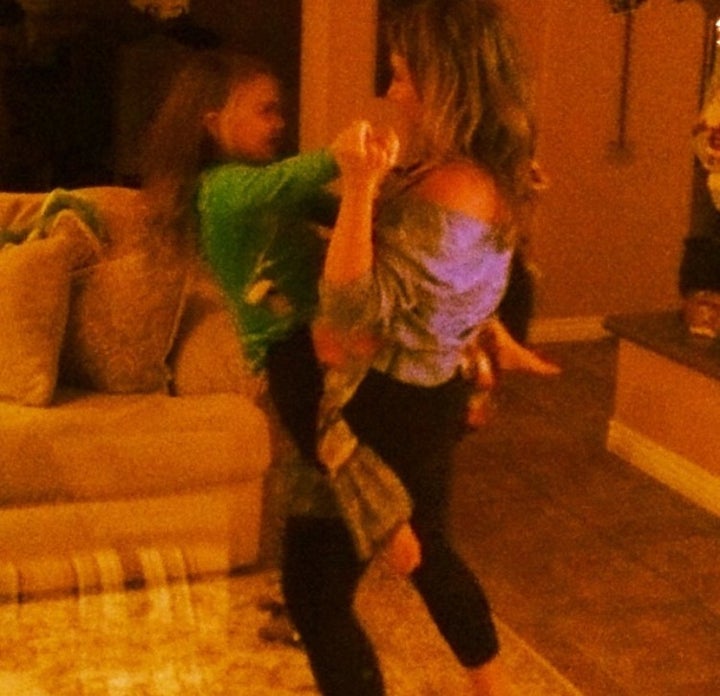 Let's imagine one day someone asked your child, "What is the one thing you remember most about your mom?" and your child responded, "My mom was so much fun!"
Wouldn't that be one of the best things your child could say about you?
I recently was asked to think about this question in a local parenting class I am taking. It made me think, "Am I fun?" or do I go around the house lecturing, bribing, and shouting out requests?
Well, I think I am fun, but the question remains in the eye of the beholder and that little vibrant 3-year old girl is my daughter. The truth is, there is a lot in this lesson and I know as an adult, who spends hours on the phone, and computer for work during the day, many minutes in the kitchen cooking and countless hours picking up toys on the floor, that I bet I am not always the "fun" mom I think I am.
As I entered into the New Year, I started to think about how I can better myself in 2017 and which resolutions I am planning to commit to. One of those resolutions is to be the mom that "is so fun" in my daughters eyes, because I want her to say one day, "My mom was so much fun!"
So I incorporated some fun activities in my life to put the "fun" in my family and wanted to share them with you:
1. Have a "Glow Stick Party" in the bath tub – I keep a stock of glow sticks I found at the party store and just for the fun of it I will throw some in the bath tub, turn the lights out and have a "glow stick bath party."
2. Mud Party – I use a mud bath product that you can find in many natural food stores. I make it fun and play "mud party" in the bath tub. She loves it and thinks she is playing in the mud.
3. Dance Party in your living room - This happens in a lot of households I'm sure, but it's always a good reminder to put on your family fun list.
4. White Foam Party – No not like the foam parties in college! Ha! I'm talking shaving cream in your kitchen. I like to put mountains of shaving cream on your dinning (or play) table and make an activity out of it. It's fun to make a mess with your children.
5. Play in the sprinklers (when it's warm out!)
6. Daily 15 minute alone time – This one has been huge for me. No phone, no distractions, just me and my daughter for 15 minutes doing whatever she wants to do. Lots of eye contact, down on her level, speaking her language. This has been a game changer in my house. Just 15 minutes.
Now, I spend a lot more time with her than those 15 minutes but it is for those 15 minutes daily she gets ALL of me, and all of me to herself. Priceless!
Here's to a FUN, healthy and prosperous 2017.