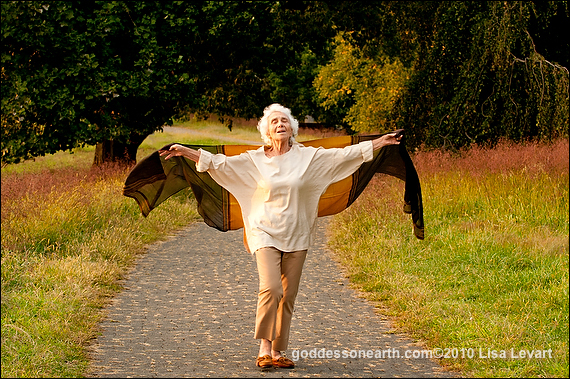 I haven't seen the movie Still Alice because my mother has Alzheimer's disease.
While she slips away into the advanced stages of this ferocious illness, I can't watch anything that illustrates the journey my family is on. Nonetheless, I applaud one outcome from the film; it is illuminating this "neglected epidemic."
"Every 67 seconds, another one of us develops Alzheimer's. Women in their 60's are about twice as likely to develop Alzheimer's as breast cancer. With 10,000 baby boomers turning 65 every day, there will be 13.5 million of us with Alzheimer's by 2050."
And there is more: Alzheimer's is the most expensive disease in the nation and the only leading cause of death in the U.S. with no way to prevent, stop or even slow its progression according to the Alzheimer's Association. Now, add the enormous repercussions it has on the loved one's families. If you really wrap your mind around this, it can take your breath away. That I can attest to.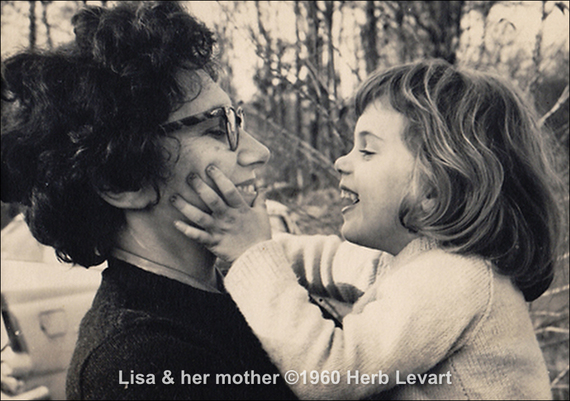 First let me share a few of my tangible moments of beauty and grace while navigating this barbed path. I felt great joy watching my mother dance along the Hudson River as I photographed her as a Goddess; shared laughs when she emerged from her bedroom in an especially creative combination of clothes; experienced true love when her face lit up as I entered a room; let tears run down my cheeks as her kisses caressed the back of my hand; and believed my heart grew when I murmured "I love you" in her ear, moments before she fell asleep in her nursing home bed.
Alzheimer's is having a crushing impact on my family as well. We see savings dwindle from paying for her constant care; careers put on hold to manage her daily medications, physical demands, and energetic wanderings (that often led to a visit with the local police); grandchildren no longer remembering her as the determined, fiercely positive woman she once was; and perhaps worst of all, her beloved husband of 67 years, now guilt ridden and lonely because he can no longer care for her at their home for over half a century.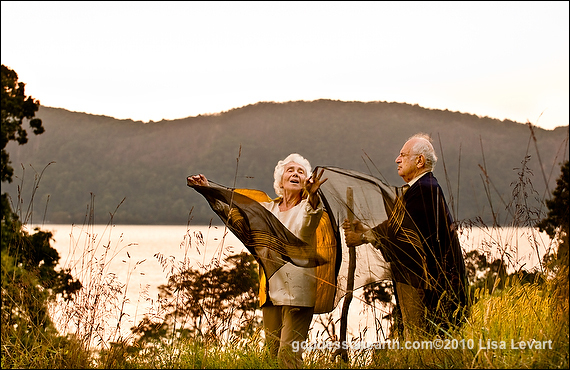 Five years ago, I photographed my mother (and father) for Goddess on Earth as Meng Po, the Chinese Goddess of Forgetfulness. This sacred myth tells us that as a soul prepares to be reborn, the Goddess Meng Po serves her tea of forgetfulness. Instantly cleared of the knowledge of past lives, Meng Po allows the soul to be made anew and the cycle of life continues.
My mother's memory wasn't purged in an instant but in a slow, relentless march toward oblivion. To accompany her Meng Po portrait she had written;
"My memory is not what it used to be. I do forget and I do not remember everything. But my life is rich with daily, weekly, yearly experiences with my husband, my children, my grandchildren and my friends."
Today, she would not even be able to write her own name. But she is still Greta.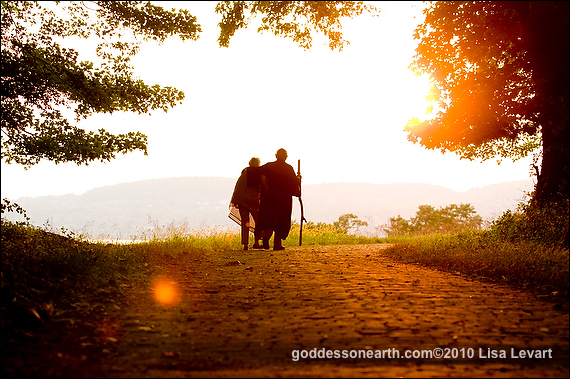 Popular in the Community