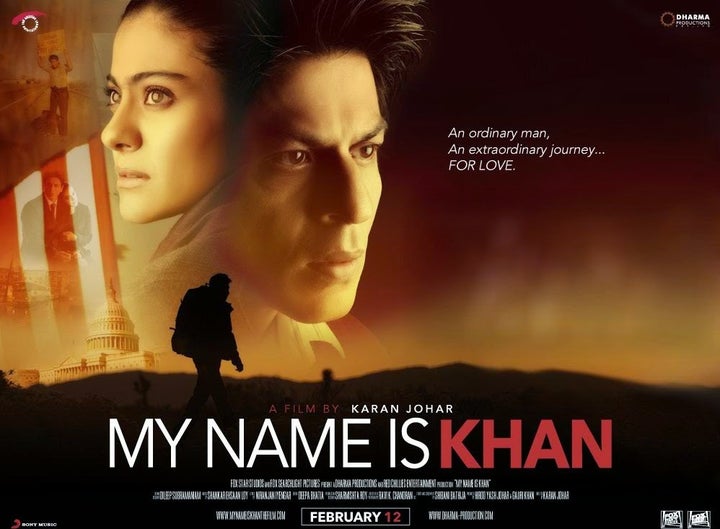 There's something truly incredible about coming across a movie that not only captures your attention with its unmistakable originality but touches your heart with the message it conveys. And when it's Bollywood, an industry known for making films that serve as a getaway from reality, it's all the more intriguing and empowering to see such a platform being used to shine a light on important and relevant social issues.
As an avid Shah Rukh Khan fan, and more importantly as a Muslim woman living abroad, I was instantly drawn to the storyline of My Name is Khan. A 2010 drama directed by Karan Johar and produced by FOX Star Entertainment, My Name is Khan tells the story of Rizwan Khan, an autistic Muslim man from Mumbai. Following the death of his mother, Rizwan travels to California to live with his younger brother, and there he falls in love with a single mother working as a hairdresser. A horrifying tragedy tears them apart, and Rizwan finds himself on a heartwrenching journey to win back the woman he loves.
The beautifully shot scenes combined with the music and the writing make for an unforgettable tale that leaves the viewer in awe long after the credits start rolling. Playing on themes of patriotism, individuality, identity and unconditional love, there is room for everyone to find a piece of themselves within this story.
The protagonist's struggle with Asperger's syndrome sets up a unique narrative and perspective, and the exploration of his relationships provide a deeper insight into his honest and innocent personality. Racism, Hindu-Muslim relations, and Islamophobic rhetoric in the United States post-9/11 are key components to the film, drawing attention to the complexities behind each issue.
Unlike his typical golden-boy Bollywood personas, Shah Rukh Khan offers an entirely new take for his character in My Name is Khan. Arguably his best performance to date, he perfectly captures Rizwan's shy awkwardness, exaggerated facial expressions and flawless wit and charm. And he drops an iconic line in an eloquent style that sets the stage for the rest of the film and instantly sparks curiosity:
"My name is Khan, and I am not a terrorist."
As a generation that finds solace in representation and activism in the media and television, this film is solid proof that messages of diversity and equality can be showcased to stimulate conversations and enact change within society. Especially in the era of Trump, when Muslim-Americans face more backlash and hate than ever before, such messages are crucial and necessary. 
Calling all HuffPost superfans!
Sign up for membership to become a founding member and help shape HuffPost's next chapter