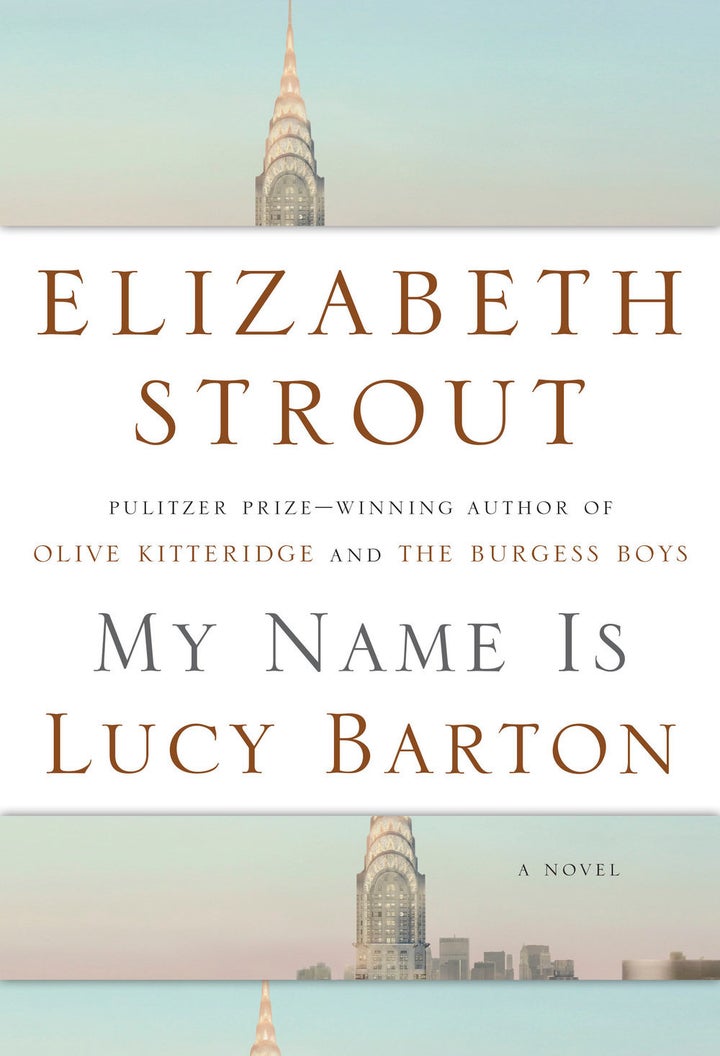 In the waning pages of Elizabeth Strout's new novel, My Name Is Lucy Barton, the title character and narrator recalls advice she was given by a famous author from whom she took a creative writing workshop. "[R]ecording this now I think of something Sarah Payne had said at the writing class in Arizona. 'You will have only one story,' she had said. 'You'll write your one story many ways. Don't ever worry about story. You have only one.'"
It's an inverse of the old saw that everyone has one novel in them: A writer has one story in them, but she will write it into many different novels.
The message is apt for a follow-up to Strout's 2009 Pulitzer Prize-winning novel-in-stories Olive Kitteridge, fresh in her audience's memory from its adaptation into an acclaimed 2014 HBO miniseries starring Frances McDormand. (In between, she published The Burgess Boys in 2013.)
My Name Is Lucy Barton reads like a pared-down, softened Olive Kitteridge, spun from the common fabric of Strout's story -- the sometimes suffocating ties of rural towns, the gossipy interconnectedness of small communities, the elastic bond between mother and child, the strong but abrasive older woman who is endowed with dignity through the novel (if not vindication).
Like Olive Kitteridge, Lucy Barton tells the story of its titular character through the stories of the people whose lives intersect with hers. In her new novel, the narrator, Lucy, recalls a time years before when she spent over two months in a hospital in New York dealing with a persistent post-appendectomy infection. At the time, Lucy was a young wife and mother, but her relationship with her own family was tenuous.
One afternoon, she finds her mother sitting at her bed, unexpectedly. Her parents still live in Amgash, Illinois, the small farm town where she grew up; phone calls have been rare and visits nonexistent. Quietly, she and her mother begin talking, not of each other and their strained relationship, not of their marriages -- instead, they fall back on that small-town standby: gossip.
Lucy's mother, who immediately slips into calling Lucy by her childhood nickname, Wizzle, lulls her daughter with homespun stories about familiar figures from her childhood, and how their marriages came to no good, or how they managed to move away and marry into money, or how they left their husband for a man who turned out to be gay. The devastation is quiet, constant.
In between, Lucy drifts into memories of her own childhood -- brutal in its poverty, and often brutal in other ways -- and her escape through a college scholarship and her marriage to a more privileged man she met at school. His father was a German prisoner of war who ultimately returned to marry a woman he met while captive in New England, and Lucy's marriage to this Teutonic specimen caused a final rift with her father, who served in the same war. She also flashes forward, contemplating friends she's made in New York, problems in her marriage, or her budding career as a writer, but the story remains deeply rooted in those nine weeks in the hospital and her mother's visit at her bedside, telling stories of divorce and abandonment.
My Name Is Lucy Barton is a slight novel, easily consumed in one sitting, and Strout's prose is light, clear, and deliberate, ever offering the telling detail but no more than that. Yet at times one can't help but wish there was more story to tell, though she continues to tell this one very skillfully. The book never quite seems to vault into the realm of deep feeling or memorable moment; it's lovely and yet not exactly remarkable. But for an afternoon spent lost in a contemplative book, Strout will ensure your time is far from wasted.
A brief, meditative novel contemplating the bonds of family and community over the years, and the quietly tragic ways they stretch and break, My Name Is Lucy Barton may not be entirely captivating, but it is a poignant and skillfully drawn read.
What other reviewers think:
Publishers Weekly: "This masterly novel's message, made clear in the moving denouement, is that sometimes in order to express love, one has to forgive."
Kirkus: "The book does feel a bit abbreviated, but that's only because the characters and ideas are so compelling we want to hear more from the author who has limned them so sensitively."
Elizabeth Strout is the author of four previous novels, including Olive Kitteridge, which was awarded the Pulitzer Prize in 2009 and was adapted into an HBO miniseries starring Frances McDormand in 2014.
Readers who prefer quiet, domestic narratives packed with emotional insight.
"There was a time, and it was many years ago now, when I had to stay in a hospital for almost nine weeks. This was in New York City, and at night a view of the Chrysler Building, with its geometric brilliance of lights, was directly visible from my bed."
"In the hospital that next morning -- now so many years ago -- I told my mother I was worried about her not sleeping, and she said that I shouldn't worry about her not sleeping, that she had learned to take catnaps all of her life. And then, once more, there began that slight rush of words, the compression of feeling that seemed to push up through her as she started, that morning, to suddenly speak of her childhood, how she had taken catnaps throughout her childhood too. 'You learn to, when you don't feel safe,' she said. 'You can always take a catnap sitting up.'"
My Name Is Lucy Barton
by Elizabeth Strout
Random House, $26.00
Publishes Jan. 12, 2016
The Bottom Line is a weekly review combining plot description and analysis with fun tidbits about the book.
CORRECTION: The new publication date for My Name Is Lucy Barton will be January 12, 2016.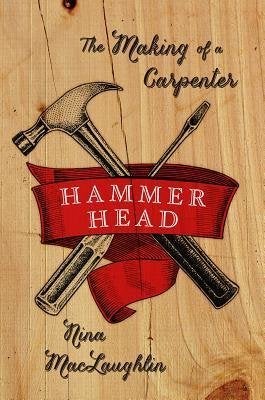 Notable Non-Fiction Books You Might've Missed In 2015
Related
Popular in the Community