Honesty alert: I am a hotel snob. It's largely because when I worked in luxury travel, I had the chance to stay in some truly drool-worthy properties with the kind of personal service that could make you weepy or fall a little bit in love. Needless to say, I travel with high expectations.
But it's my belief that in the world of luxury, it's the little things that set properties apart because the big things—the high thread-counts, impeccable cleanliness, fab service—are all givens.
So it was the endless collection of those small-but-elegant, understated details that made my stay at J.K. Place in Florence (the Italian boutique brand also boasts locations in Capri and Rome), one of my favorites to date in the ever-charming city of Florence.
Let's get the big stuff out of the way: The location in the Piazza Santa Maria Novella is ideal. The design of the art-filled townhouse is at once stylish and pristine while still paying appropriate homage to its historical setting and roots. Its high-ceiling guests rooms are appropriately small but well designed (especially with those glorious marbled bathrooms stocked with own-brand toiletries that smell of the most perfect Negroni you can imagine). But I'd expect nothing less…
However, the service is beyond what you'd expect from another hotel of this caliber (for example, check-in is a pleasant, drawn out affair that takes place on plush couches in the library over an aperitivo). There is also a personal book of recommendations from the concierge that is provided to all guests. To me, these are the kind of things that set a property apart and give it a rich, pensive soul.
What else did I love? There is complimentary coffee (or tea) served any way you like it, any time you want it, in the lounge or lobby or any other of the beautiful little nooks that are hidden throughout the old-world townhouse. And these hot beverages are supplied in mismatching whimsical Richard Ginori porcelain designs—each one lovelier than the last (see a few examples below).
The breakfast with a buffet of seasonal goodies, cold-pressed juices, prosecco, and made-to-order options leaves you wanting for nothing. Then there's also the complimentary in-room minibar stocked with sodas and local artisan chocolate from Dona Malina (replenished daily, trust me I checked). Not to mention there's also a small spread of cakes and nibbles for your taking whenever you so wish. I'm a sucker for such sweet, little touches and when you can enjoy such things on a beautiful roof terrace with views of red-roof Florence or on a thoughtfully shaded outdoor patio, it makes it even better.
Minor inconveniences? Almost nothing, except for a slightly cheeky up-sell that left the slightest of bad tastes in my mouth. (I was entitled to a complimentary upgrade upon check-in if available. I was told the upgrade was not available, but then they tried to up-sell me a better room for two out of my three nights for a mere €1000 more. Something like this wasn't enough to tarnish my experience, but it didn't go unnoticed.)
Overall, it's a highly recommended property with enough yummy details that make me beyond excited to one day stay at J.K. Capri and Roma.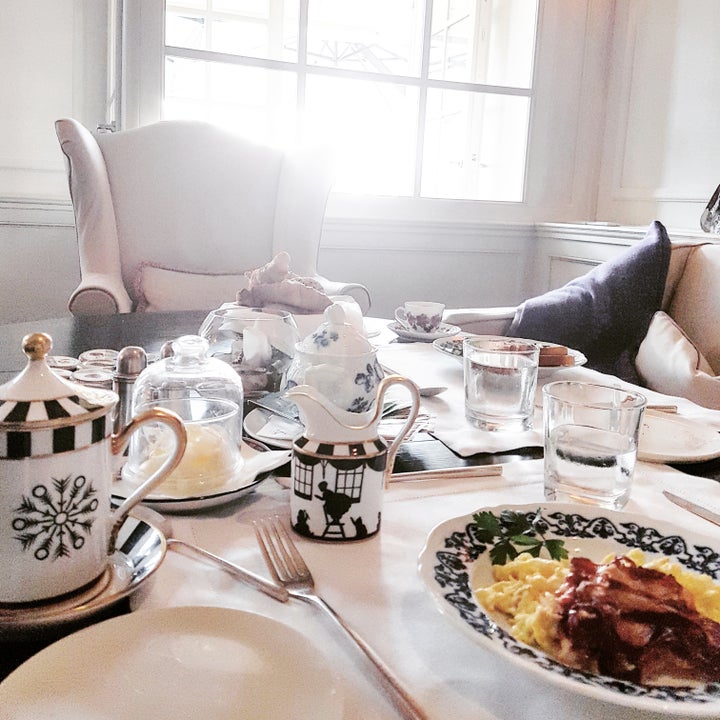 Popular in the Community