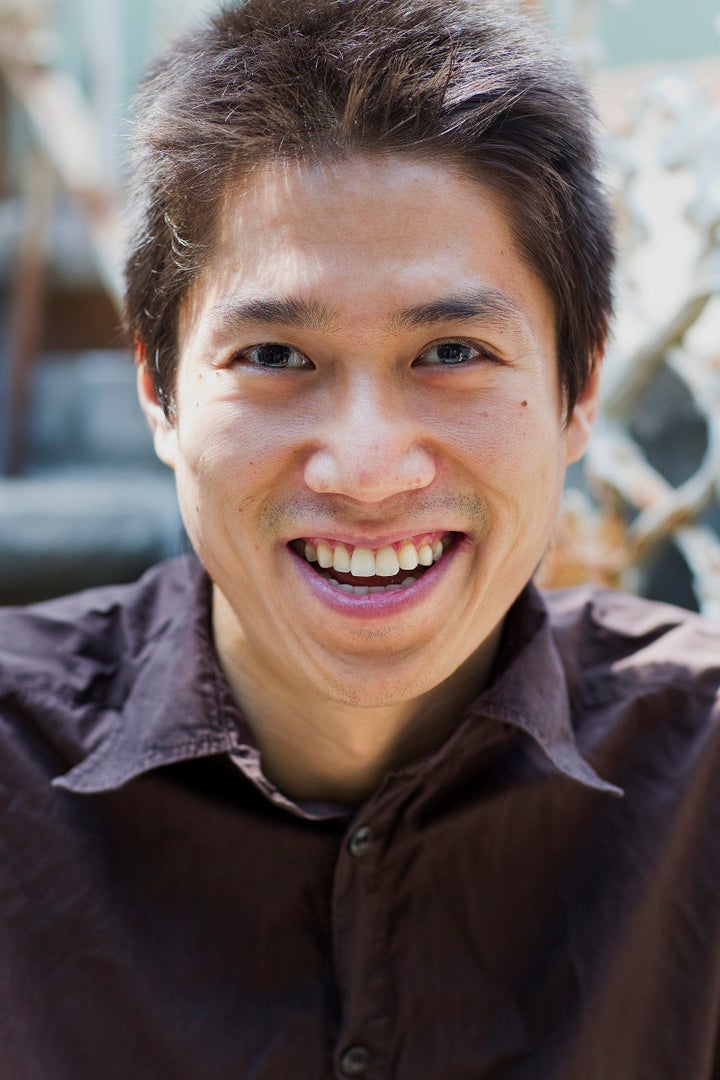 Current Gig: I honestly don't know, maybe "author." [Follow Tao on twitter here, and buy his latest book RICHARD YATES here].
Neighborhood: Off the Graham L train stop, I think it's technically Williamsburg.
Years In New York: 10, I think.
Who is your favorite New Yorker, living or dead?
I like Woody Allen. I'm not thinking of anyone else when I think "New Yorker." I think I view almost everyone as "from the internet" now.
Prospect or Central Park?
I don't think I've been to Prospect Park. I have a vague memory of being in someone's apartment as they described to me how someone was killed on the sidewalk outside their apartment and I think Prospect Park was across the street. I like Central Park. I have been canoeing there.
Your perfect New York date?
Eating dinner at Sel De Mer after ingesting Xanax then walking a little before going to my apartment to do things on the internet, shower, drink green juice, have sex, sleep.
I like unpasteurized coconut water.
Do you give spare change to panhandlers?
If they ask me for money I do most of the time. If they don't ask me I usually don't. I feel like there are less panhandlers now than like five years ago. More people try to talk to me to say "are you Tao Lin" than to ask for money. I don't think someone has asked me for money in something like more than a year. I lived on Wall Street in 2005 or 2006 and someone repeatedly asked me for $20 whenever I saw him late at night by a 24-hour grocery and I probably gave him ~$120 over ~3 months.
What's in your refrigerator?
Kale, cucumber, raw organic hot sauce, nori sheets, dulse, frozen-fruit bags, spinach, [roommate's things], hemp-seed butter, a number of opened coconuts, a number of opened kombuchas, ginger, garlic, spirulina, a frozen organic turkey burger patty, bags of chia seeds.
Least favorite neighborhood?
I don't know. Probably places where I can't get things I want to eat.
What's the best party you've been to in New York?
Maybe Porochista Khakpour's book-release party at Pure Food and Wine a few years ago.
I don't have a favorite bar. I think Legion seems funny.
St. Mark's Bookshop maybe.
The best reading or lecture you've attended in New York?
The most memorable was maybe Matthew Rohrer, James Frey, and [someone else] in something like 2006 at an NYU reading. I first learned of Matthew Rohrer then. I liked James Frey's reading. He left right after reading to, I think, go home to his baby or small child.
The best conversation you've overheard?
A small child saying something like "I thought this was a chip" and laughing after absently biting his crumpled soda can. His mother staring at him blankly. An account of this is in my second novel.
Why do you love New York?
I like the variety of restaurants, availability of raw/organic food, amount of movie theaters and bookstores.
Why do you hate New York?
I dislike the amount of delis that all sell the same things, the amount of street vendors that all sell the same things, the loudness of cars and trucks and construction, the dirtiness, the comically unreliable/loud/dirty subway-system.
What song do you like to listen to on the train?
Thought "[earplugs]." Feel like it's too loud on the train to fully enjoy a song.
Favorite street food vendor?
Maybe the women who sell mangoes outside Whole Foods.
Favorite place to sit outside?
What was the last show you saw?
I think Twin Sister at Kickstarter's one-year-anniversary party last year.
Craziest thing you've seen in New York?
Person in Union Square station showing me their penis at ~3AM when we were alone on the platform. I think I stared blankly and after a moment he started calling me a "faggot" and "backing away" in a careful-seeming manner until he was out-of-view but still continuing to say derogatory things about me sort of loudly. I feel like I don't view that as "crazy" though. I'm trying to focus on what I view as "crazy" and feel unable to think of anything. I just thought of someone shaving their eyebrows off. I've never seen someone do that.
Popular in the Community