Having breastfed two children for a total of six years, I only have one regret: I do not have enough photos.
This may come as a shock to those who know me, because I am rarely without a camera. My online and tangible photo albums teem with a crazy amount of pictures documenting most everything in my life.
Yet, when it comes to pictures of me nursing my boys, I have fewer than half a dozen.
Some of it may be that I breastfed before the explosion of the "selfie" -- I never thought to turn the camera on myself and my nursling.
Asking others to take photos of us never went well.
My ex-husband thought it was "weird" when I asked him to take pictures of one of my babes at my breast, and family members did so with jokes of "I don't take porn" or "Really? That's gross."
Interestingly enough, most of the breastfeeding photos I do have are taken on vacations when everyone in my life was more relaxed and taking a photo of a mother and her nursing baby just went with the flow of the ocean around us.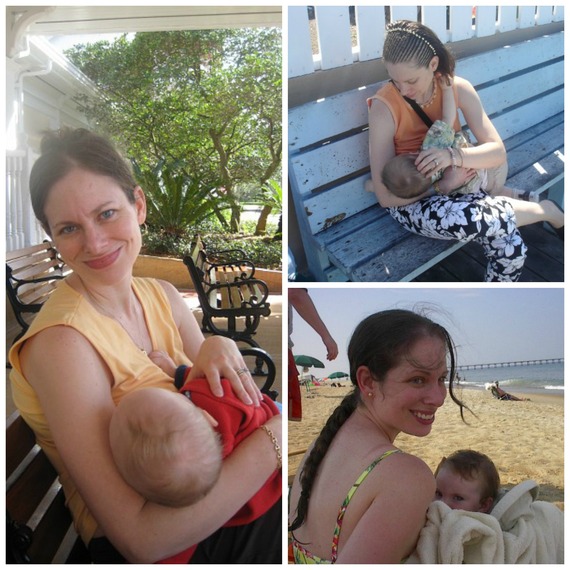 Vacation photos of me nursing, from l, in front of the Grand Floridian Hotel in Disney World; on bench in the Bahamas; and on the beach in Duck, North Carolina.
I regret not having more breastfeeding photos.
There is nothing gross or inappropriate or pornish about snapshots of a mother nursing her child. Quite the opposite -- nursing photos are beautiful, natural and moving.
If I were to have a baby now and breastfeed him or her, I would take tons of photos documenting those loving eyes gazing up at me from my breast. I would also hire a professional photographer to take nursing photos of us -- beautiful black-and-white nursing photos in the same style as belly shots and newborn photos.
It's been four years since I last breastfed and, honestly, as amazing and important as it was, I have no memories of it. Life goes on at a rapid pace and my babies are now boys. I wish I had captured more of their milky grins and drunk-on-milk smiles -- their heads burrowed into my breasts with complete trust and instinct.
Those nursing days, while they seem never-ending at times, are, in the compendium of your child's life, so fleeting. If you're a breastfeeding mom right now, start capturing them. You won't regret it.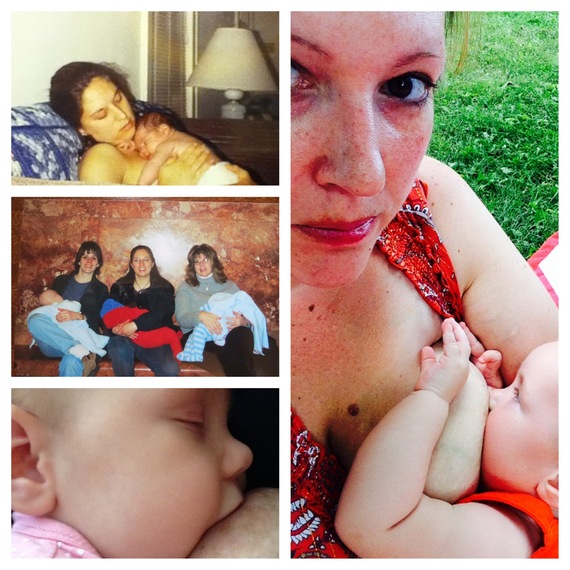 A collage of breastfeeding photos of some of my friends. Like me, they all wish they had taken more nursing photos of their children or oldest children.
This article is part of HuffPost Parents' World Breastfeeding Week series. Read more here.
Like Us On Facebook |

Follow Us On Twitter |

Contact HuffPost Parents
Related