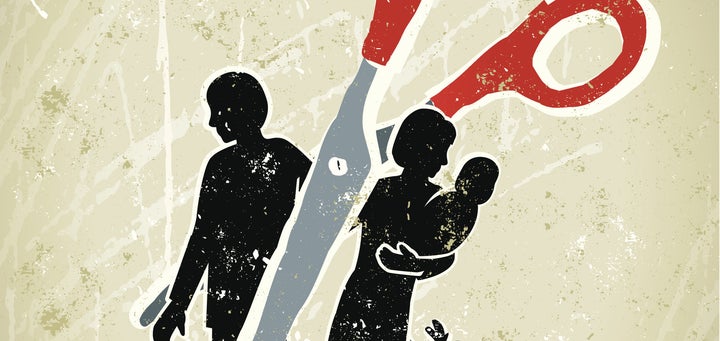 "When My Parents Split Up" is a HuffPost series that explores what it's like to have your parents divorce at all ages, from infancy to adulthood. Want to share your experience as a child of divorce? Email us at divorce@huffingtonpost.com.
Alison Chrun was 8 years old when her parents split up. Years later, Churn is a wife and mom of two who's studying to become a marriage and family therapist. Her hope is to make the experience of divorce a little easier on kids and parents.
"I want to help children and parents have a different experience," Churn told HuffPost recently. "Parents who divorce often make the grave mistake of assuming their children don't know what's going on. When I was growing up, I knew that divorce was imminent."
Below, Chrun, who writes about motherhood and relationships on her blog Appetite for Honesty, shares more of her experience as a child of divorce.
"I had just come home from school when my Mom said she wanted to tell me something. I remember her picking me up and perching me onto the countertop in our kitchen. I could feel something was coming since her approach was so out of the ordinary. She had a faulty smile on her face but I didn't buy it. My heart was racing. She looked at me and said, 'Mommy has something to tell you. Your Daddy and I aren't going to live together anymore.' I knew what was to follow. The fighting and constant separations of Dad coming and going with his overnight bag was all so confusing before but it made sense in that moment. It was over. I vividly remember pulling my Mom's necklace off her neck and screaming at the top of my lungs. My Dad walked in, sobbing uncontrollably.That was the first time I'd ever seen him cry. The rest is a blur. It felt like a nightmare."
"My parents had joint custody but that didn't make life any easier. My mom moved on quickly and we, as her children, followed. All I wanted was to have my family back together and I missed my father being in our house. After a few years, we moved in with our dad and lived with him for the remainder of our childhood."
The First Few Years:
"I was always a sensitive child, but became more so after the divorce. I watched after my little sister constantly. I was not just a big sister, I was her protector. I filtered the information to her regarding my parents so that her 6-year-old mind could process it, but she felt broken too."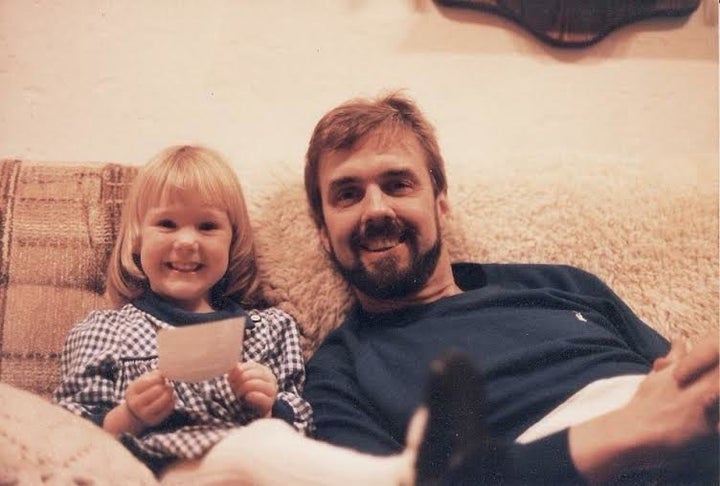 "The divorce made me who I am today. It forced me to grow up much faster than other children. And although on the outside it may look like I'm one of the lucky ones who came out of it unscathed and turned a negative into a positive, I've had to work my whole life not to give up. The divorce activated my instincts at such a young age, I've only gotten better at using them and that's the reason I'm becoming a marriage and family therapist. I really want to make a difference where I can."
Her Relationship With Her Parents Today:
"My Dad is my rock. He's always been a stable and consistent force in my life. He's my best friend and I thank him every chance I get for loving and supporting me the way he has for the past 33 years. My mother and I aren't as close but regardless, I love her and I wouldn't be where I am today if it weren't for her too. I have learned so much from her. She has given me the very best parts of her."
The Takeaway:
"I want divorced parents to know that it's OK to be honest with your children. They're always watching and learning. And while many couples aren't meant to stay together, you can separate in a healthy and successful way that will be less painful to your children. Communicate with your children and ask how they're feeling about the process. Listen to them and really do what's best for them. When you have children, divorce shouldn't be about the couple but about how to make it the easiest transition possible for the kids. And take them to therapy!"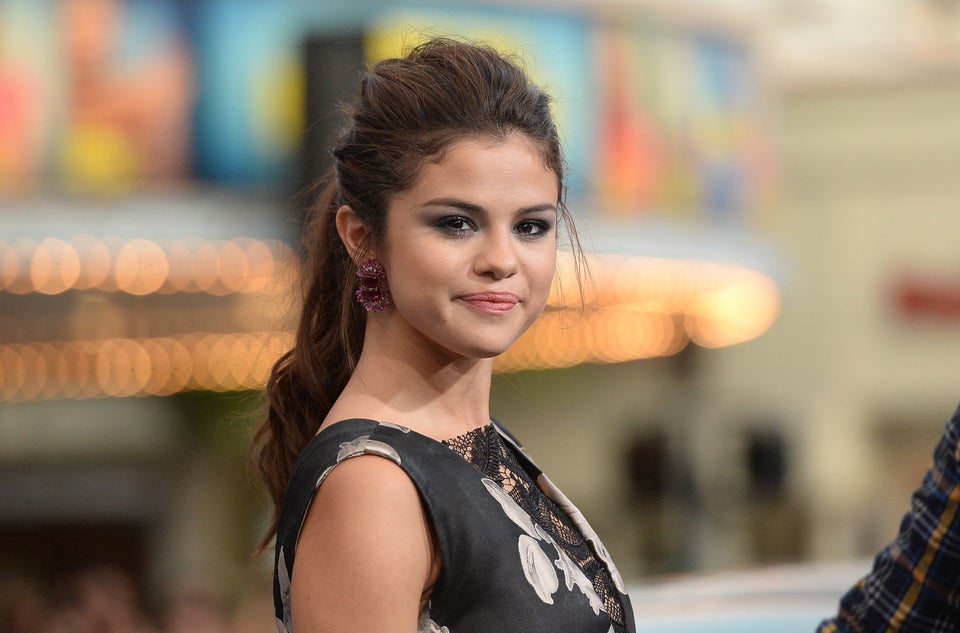 Celebrities Talk About Their Parents Divorce